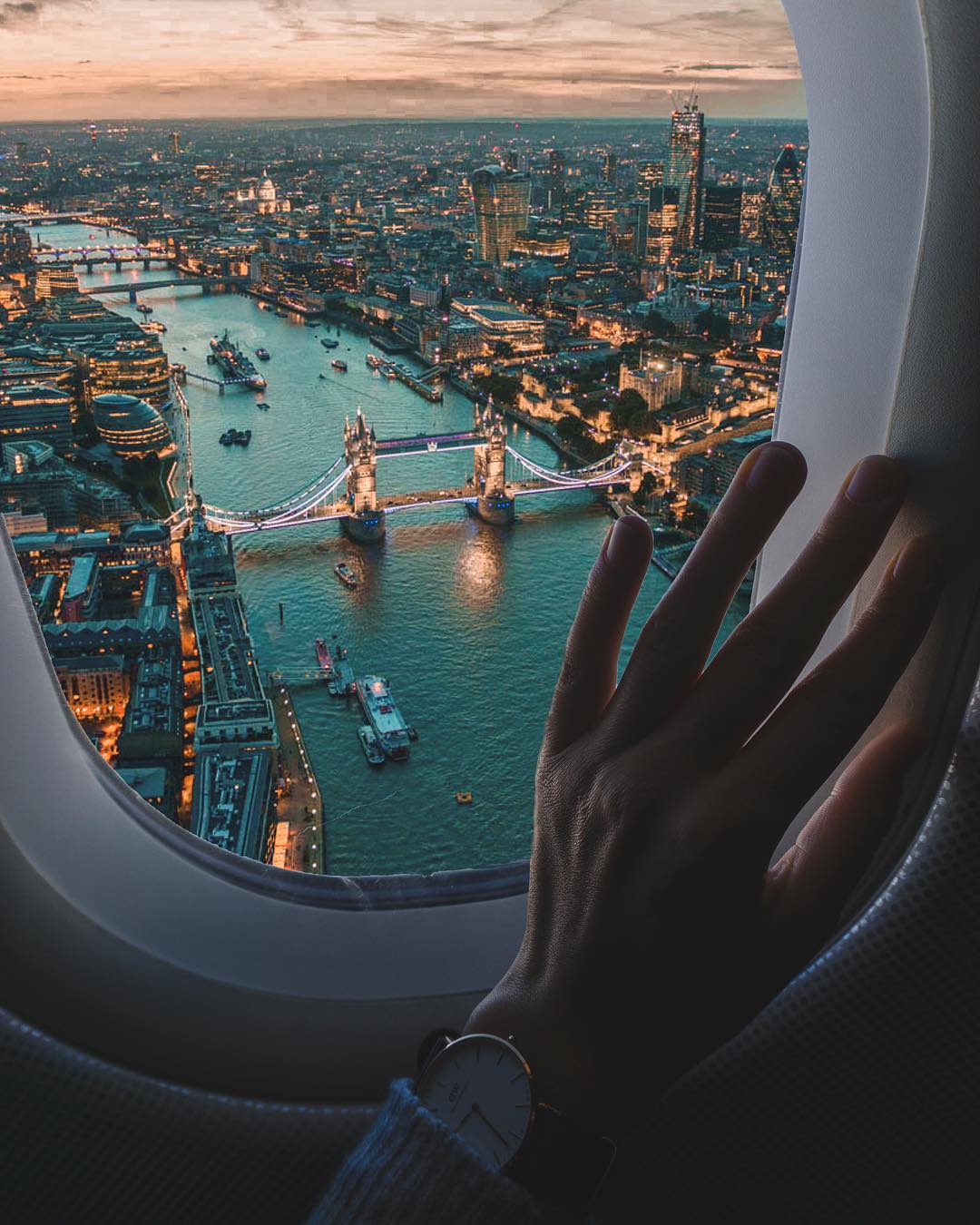 Birthday getaway to London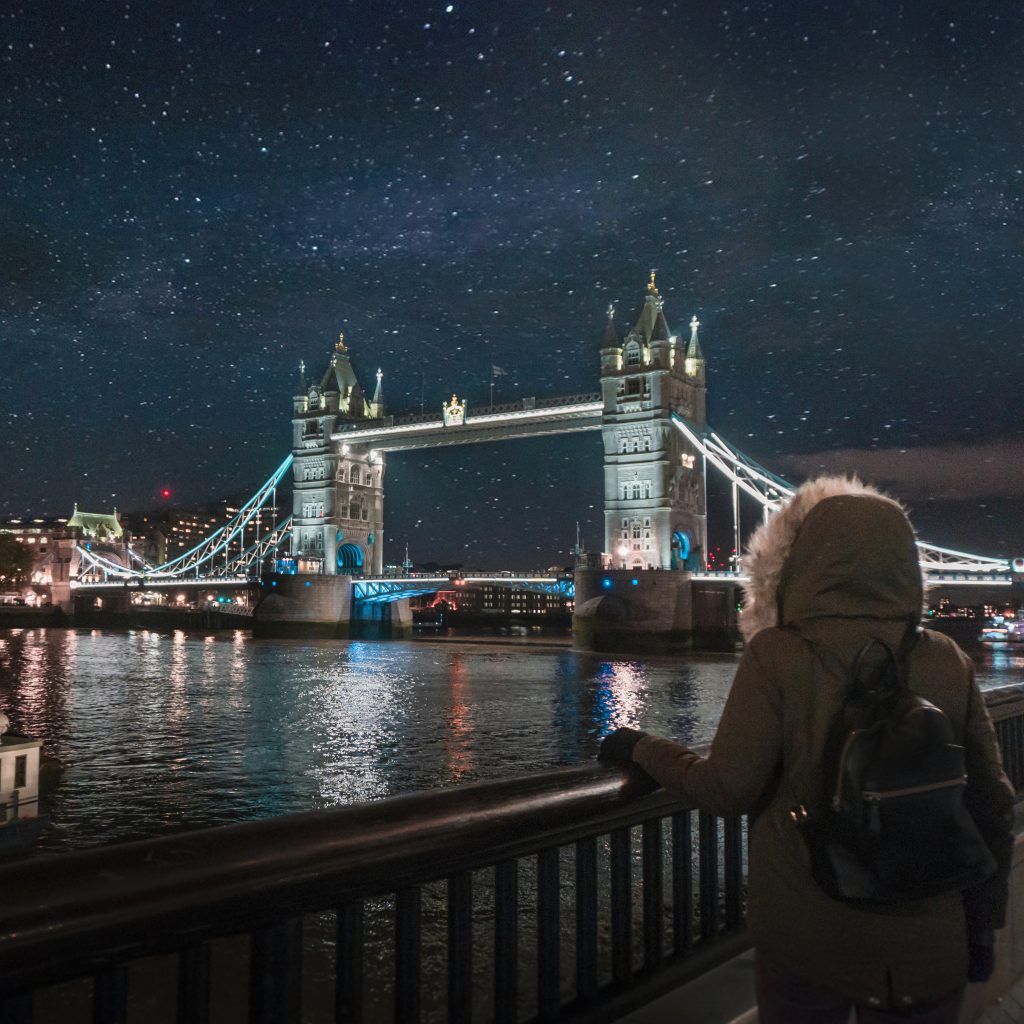 Traveling to London in Autumn
It's been a while since I've actually covered a proper travel topic here on the blog. But don't let it fool you, my blogging motivation may have not be strong, but my love for travels haven't changed. So while the blog has experienced some rather quiet times, in my personal life I've enjoyed many big and small getaways. Just as the one to London! This girl's trip took place during my 26th birthday in October and I couldn't be happier celebrating it with my friend Lisa while discovering a new country and a new city! What a great combo!
And even though, of course, all the cities are the prettiest during the summer or Christmas season, traveling to London in Autumn was a great choice too. Even though the weather wasn't always in our favor (I must admit, it was colder than in Austria), it was definitely a great and less touristy time of the year to see London!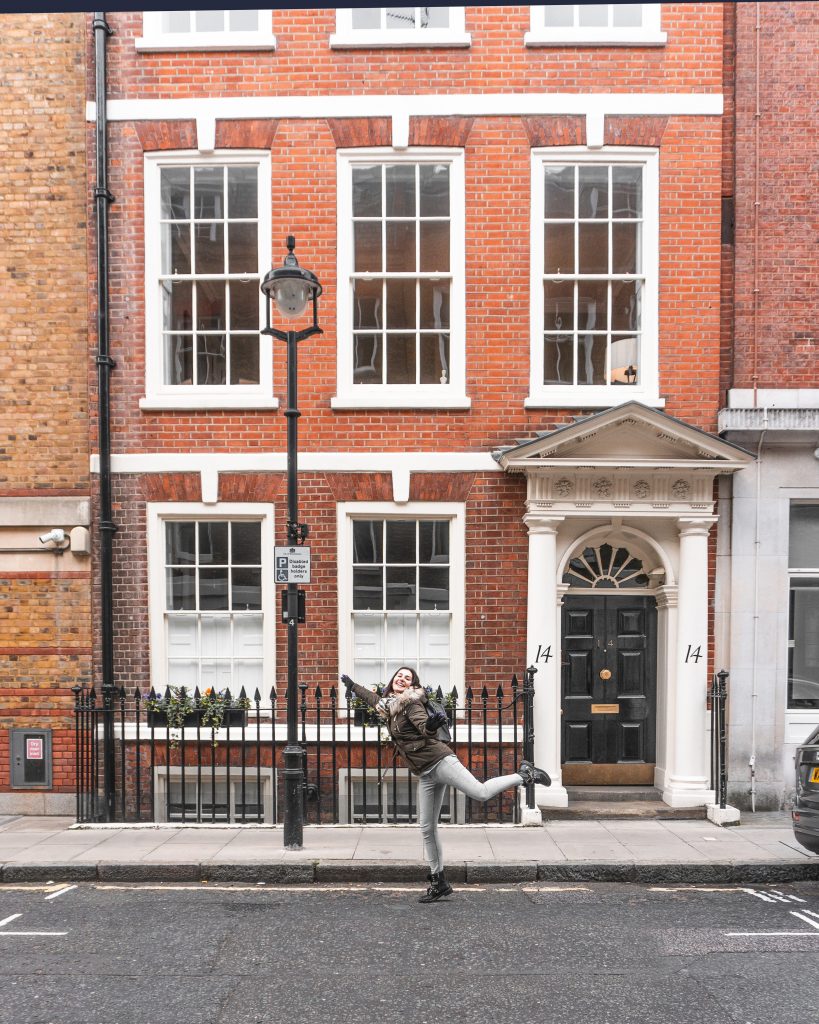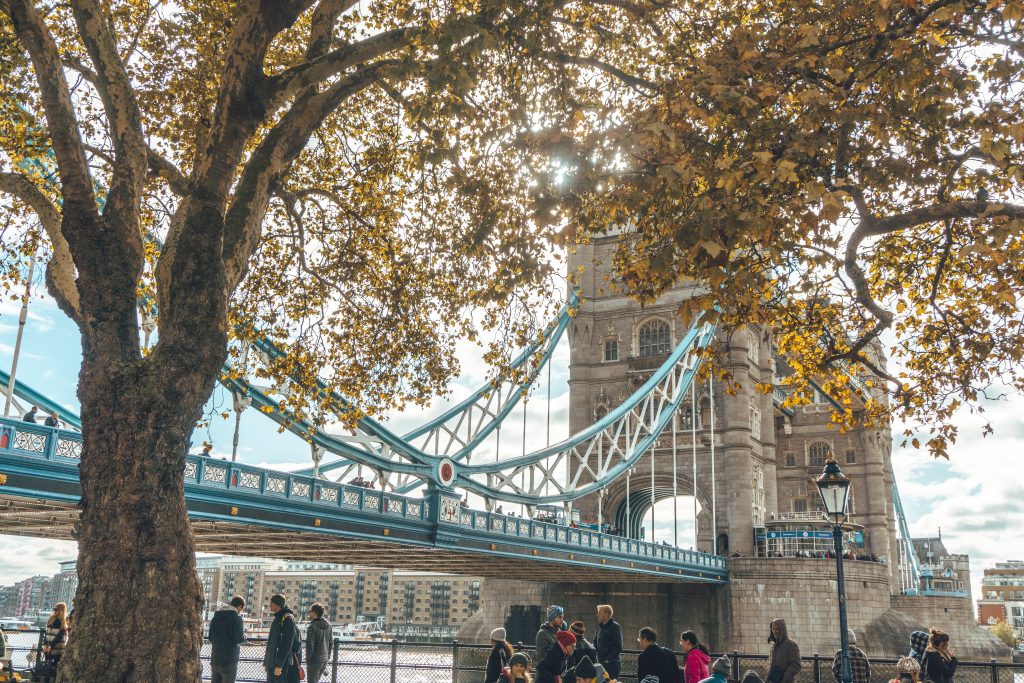 London sightseeing plan
I consider myself a lucky girl to travel with Lisa, who's not only one of the best travel buddies (we've traveled through Lapland together before as well!), but she has been in London already so many times that she's basically the local in there. Best fun-facts and "must see" spots were provided and I'm so thankful for it! Our main idea was to spend a chilled time in London without rushing and running, but instead we've covered most of the distances by walking and enjoying the views around.
Also, I knew I needed to try the local fish and chips and see the famous Platform 9 3/4 from the Harry Potter series. Which was, by the way my number 1 disappointment during the London trip. The platform, not the fish and chips (this was great, but we will get back to it). I somehow foolishly imagined that the platform is actually situated near the real trains – somewhere between number 9 and 10. I couldn't be more wrong, and the famous trolley in the wall was taking a tiny piece of the wall right besides the Harry Potter store – both of those places were extremely crowded too. I skipped taking photos then.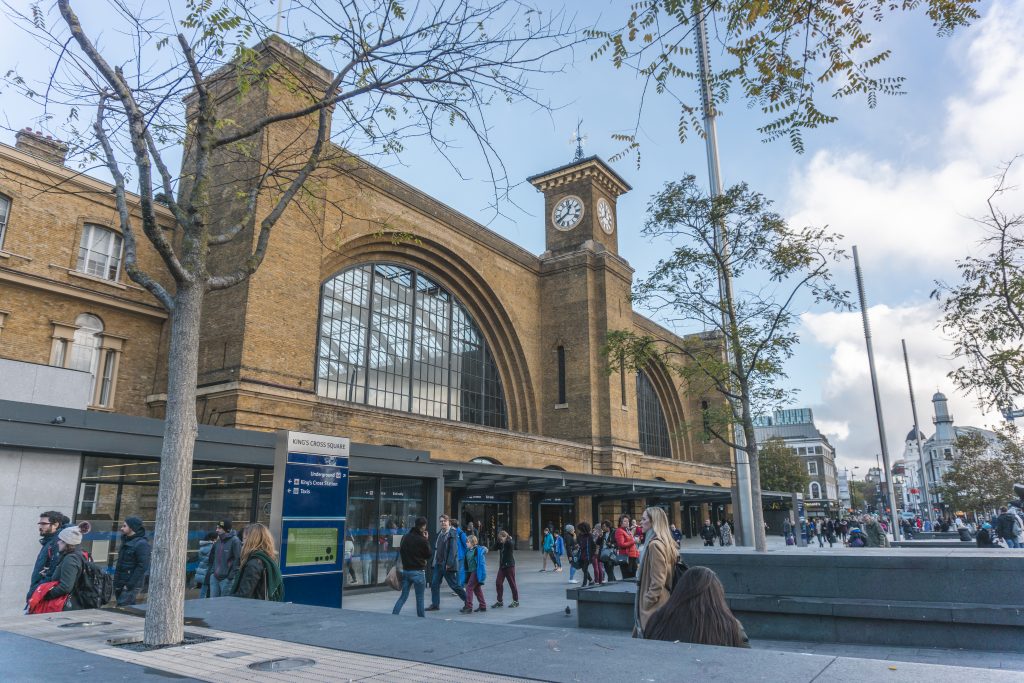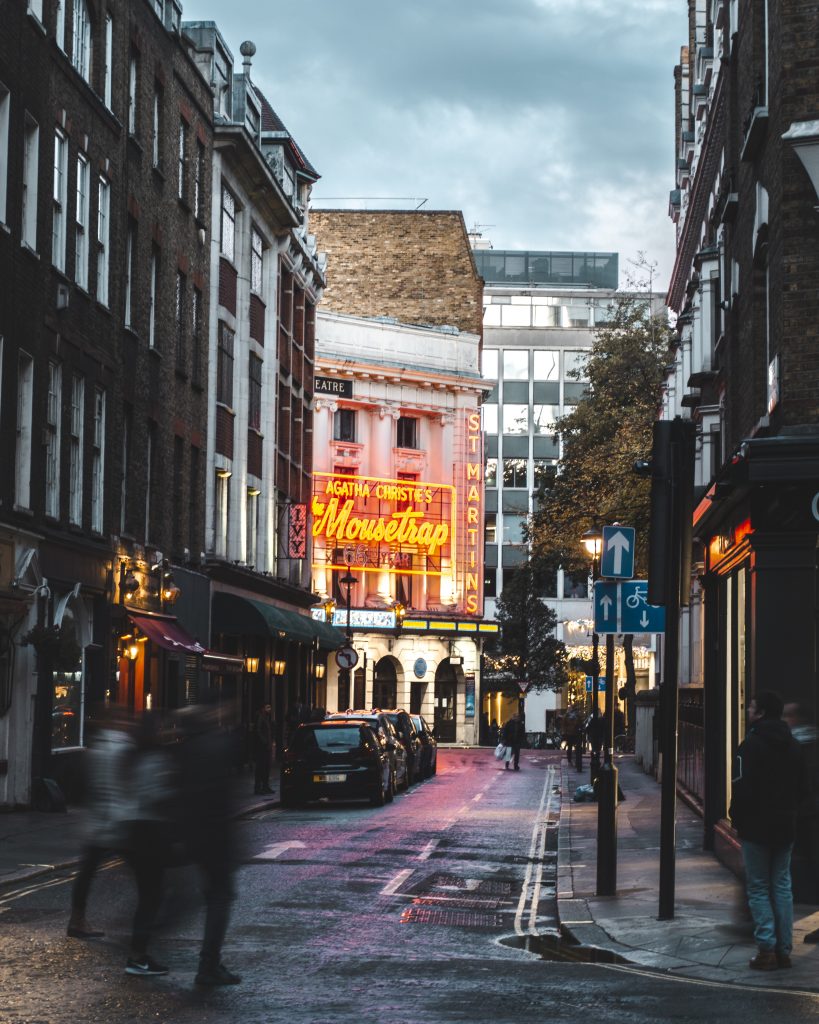 Celebrating my 26th birthday in the English pub
I didn't plan much when it comes to this trip, but two things were on my list: visiting the real English pub and having fish and chips. Both of those things were covered once we've stepped into The Jugged Hare. We didn't take long to decide and both of our orders looked the same: fish and chips and the local beer. To our surprise, a lovely waitress heard that I'm celebrating my birthday and she treated us with some champagne and flavored beer tasting on the house. She said that her birthday is during the Christmas Eve, and she can never truly celebrate it, so she wanted to make my day special. It was so nice and surprising that besides tipping, I've left some Hershey's chocolate for her with a little note. I hope that it made her smile after we have left. It's one of my favorite memories from this trip!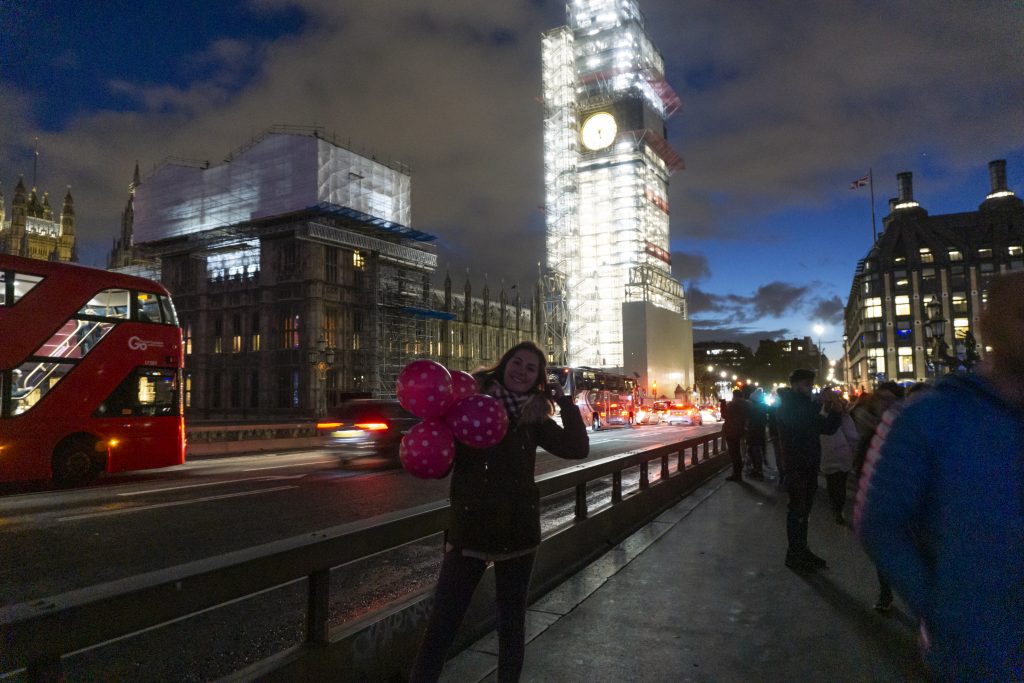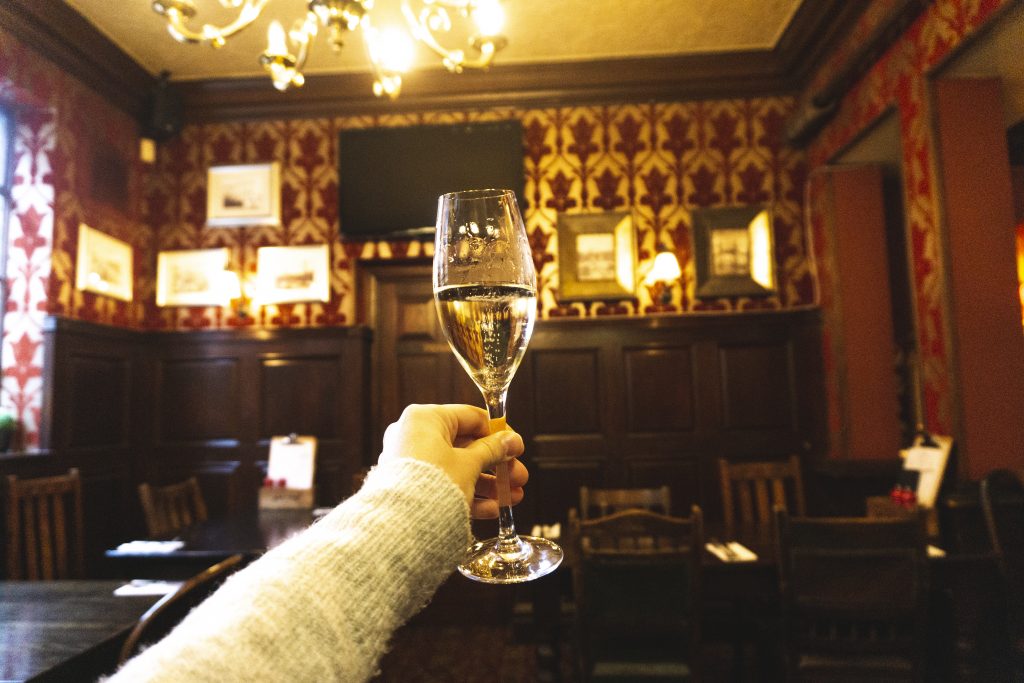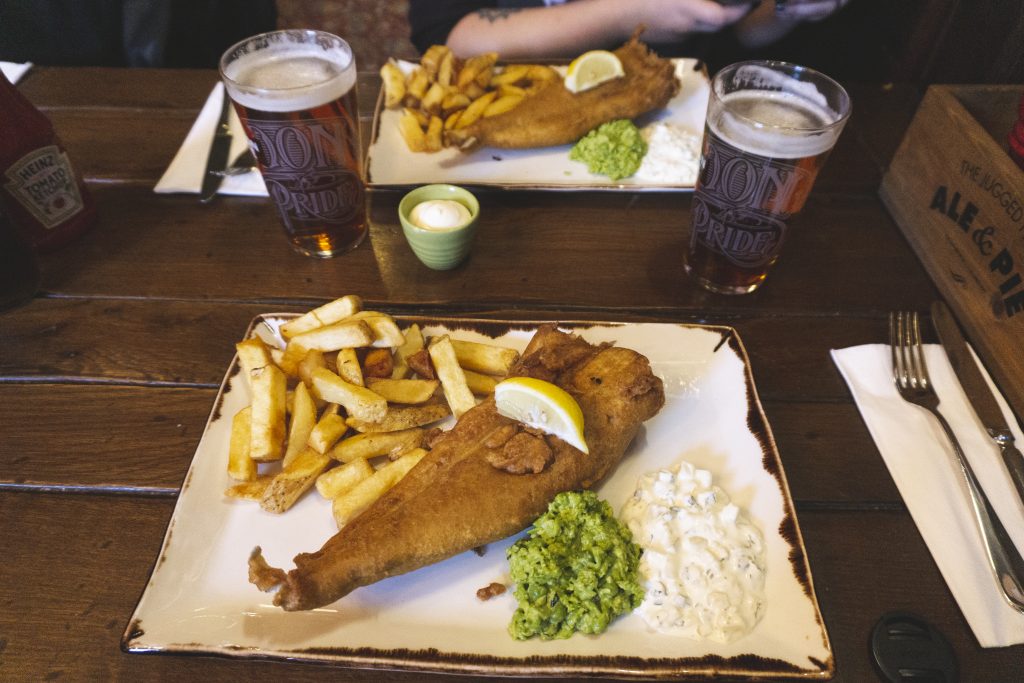 My favorite places in London
London made a great impression on me and easily jumped on my list of cities to re-visit. I finally felt like I'm in a country where I can communicate easily and understand everything. Which is not always so easy while living in Austria. I've seen this place in so many movies before, and it felt like every corner and every street tells some stories! But my top 5 of the visited places were:
Harrods – what an extremely crowded place! But how beautiful and stylish. I wouldn't come back for shopping, but definitely for photo shooting.
Covent Garden – it had so much charm with all the pumpkins and decorations!
Tower Bridge – especially during the evening
Big Ben – I still enjoyed seeing it, even though it has been under renovation (and still is!)
The National Gallery – seeing the artworks of Van Gogh, Monet and Leonardo da Vinci has been a pleasure!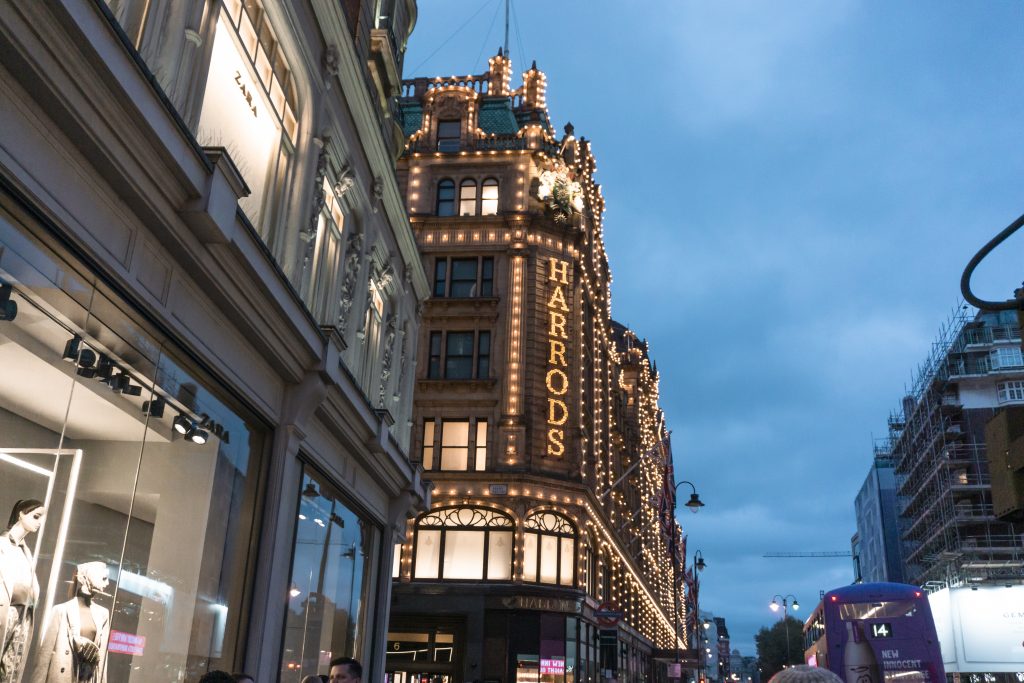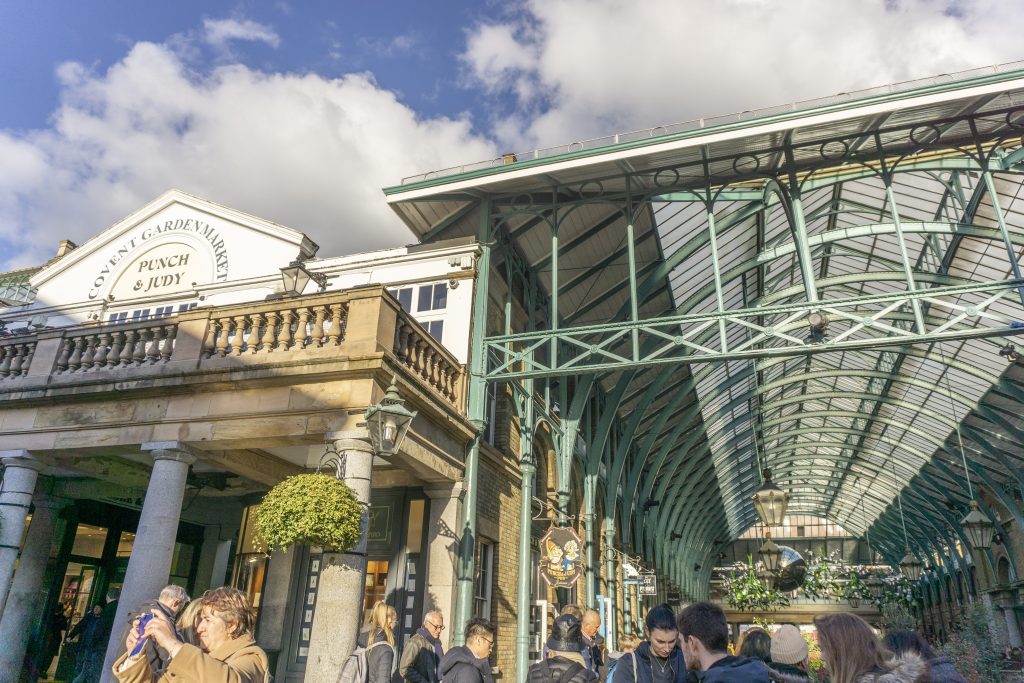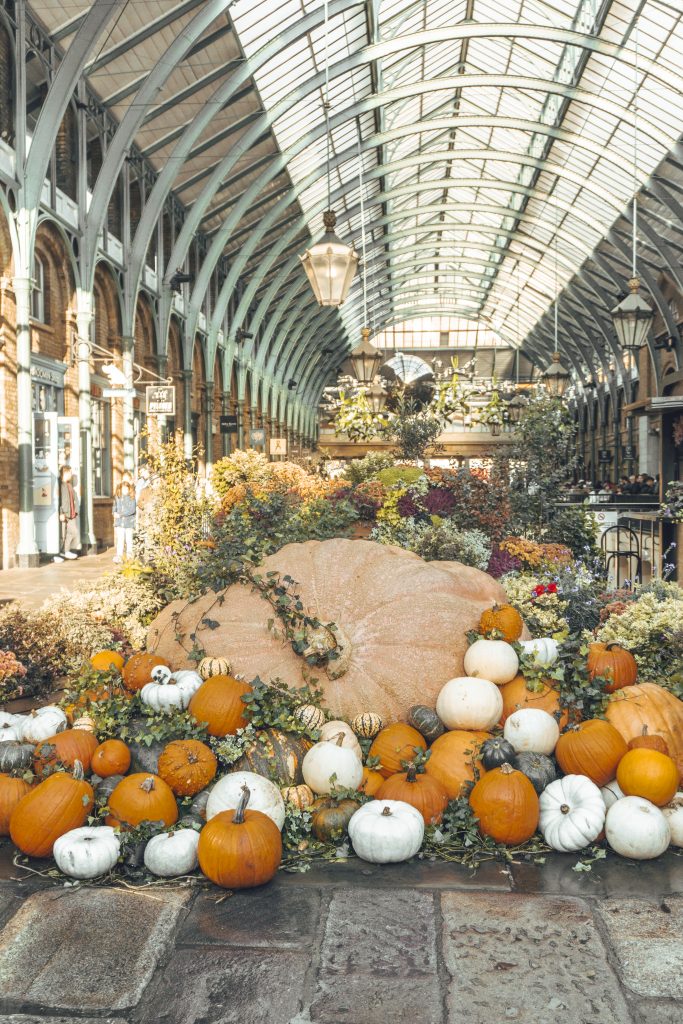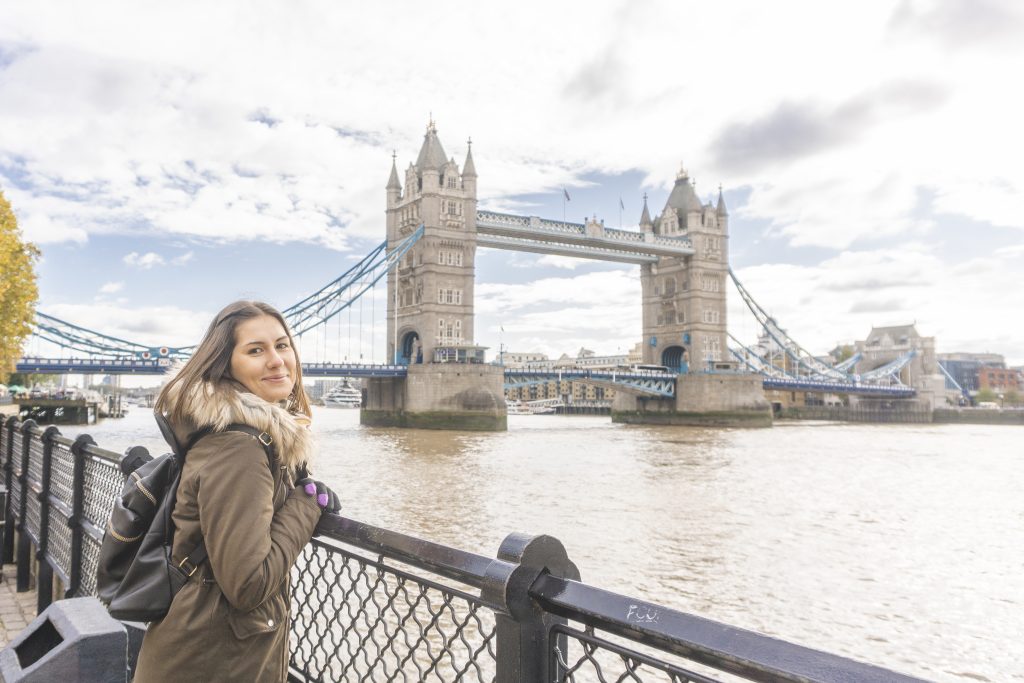 Accommodation in London
We've stayed in the Hampton by Hilton Hotel (Docklands)and the room was very nice, plus we had breakfast buffet included, which I found delicious! There was a variety of literally everything and I haven't been so happy with any hotel breakfast for a long time (even in the 5 star hotel on Koh-Samui). I had some typical English breakfast (which Lisa didn't find appealing, haha), also there was a waffle maker with some fresh batter which was my absolute favorite. I dared to try the famous Marmite sirup and I have no idea how people can actually like it?! It has such a weird taste!
To get to the hotel from the London Stansted airport we've used a train and then changed into the underground (had to make my Oyster card). On our way back we didn't really have a great connection with the airport, because our flight was around 8am, so we've decided to order an Uber ride and it was the best. Plus our driver was really friendly and chatty!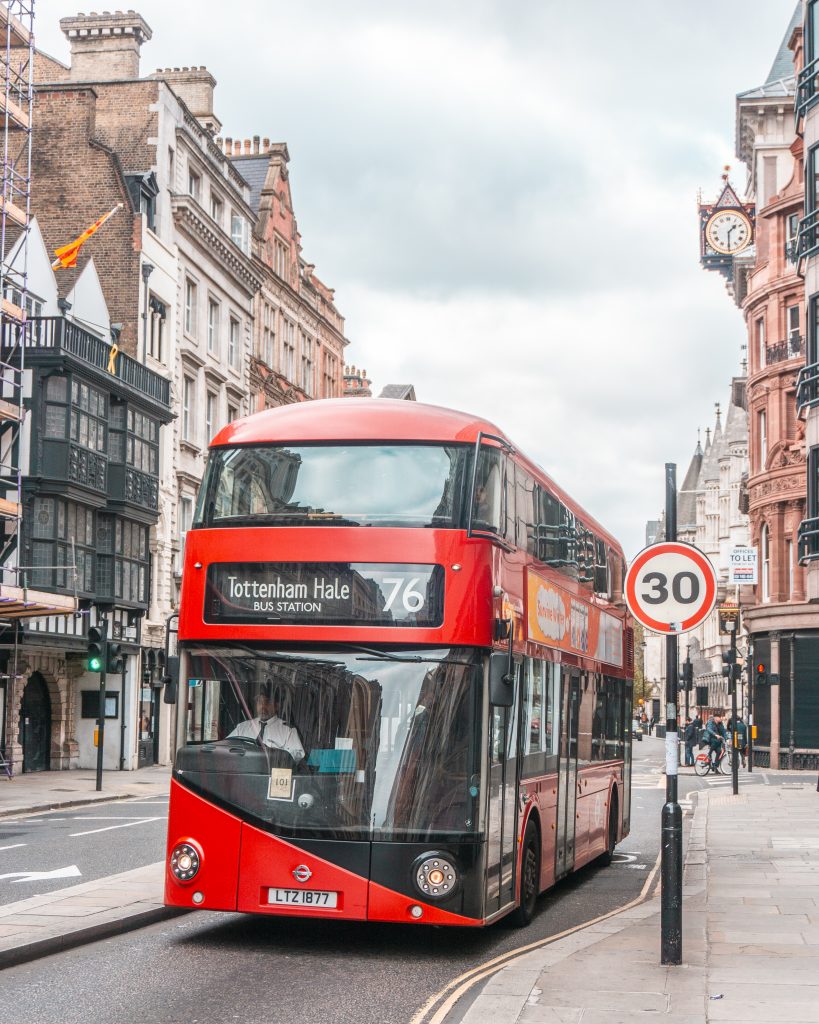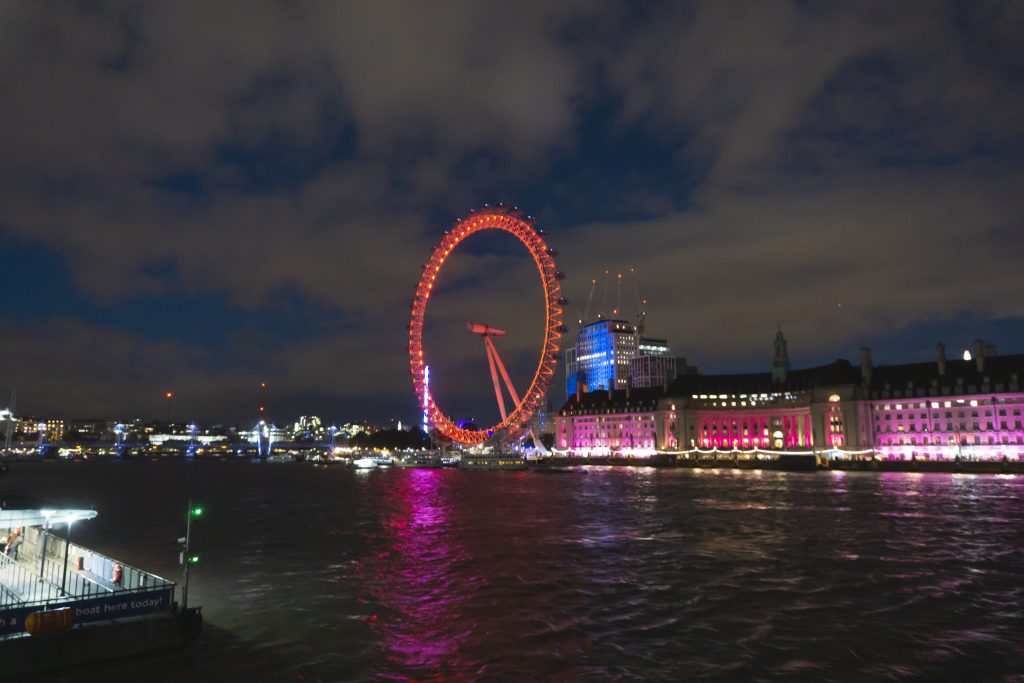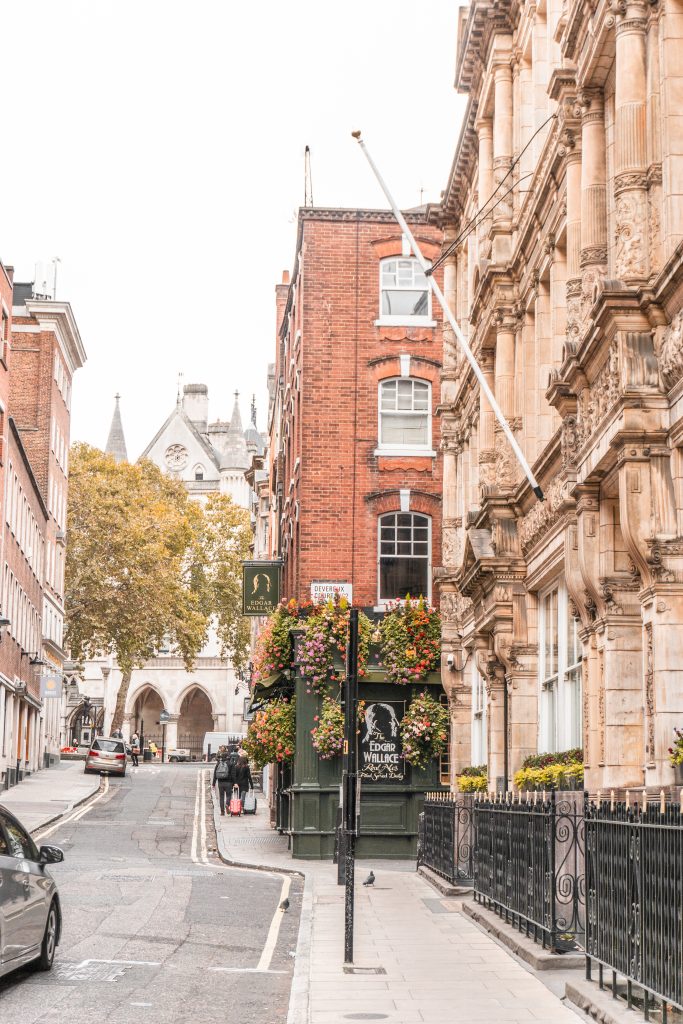 London getaway – trip summary
We saw the famous red telephone booths and double-decker busses. I would have said said hello to the Queen of England, but unfortunately she was too shy to leave her house. We've also walked through some of the most iconic spots in London and I was in a complete awe with the local architecture! And if anyone of you recalls the Sweeney Todd movie with Johnny Depp (The Demon Barber of Fleet Street) – it also has an origin in London, and we've walked there as well. London for me has a never ending list of places I know from the movies and I would like to visit them all in the future. And it's almost a tradition that every time we meet with Lisa, we're having sushi – we had some great crispy tuna in London as well! Overall it has been a great girl's trip and the best possible way to turn 26!
And now a fun fact. Even though it has been my first visit to London and to the England itself. I have actually visited one overseas territory of Great Britain before and it was Gibraltar! And even though you can pay with the euros or British pounds in there, the rest was given in the special Gibraltar pounds.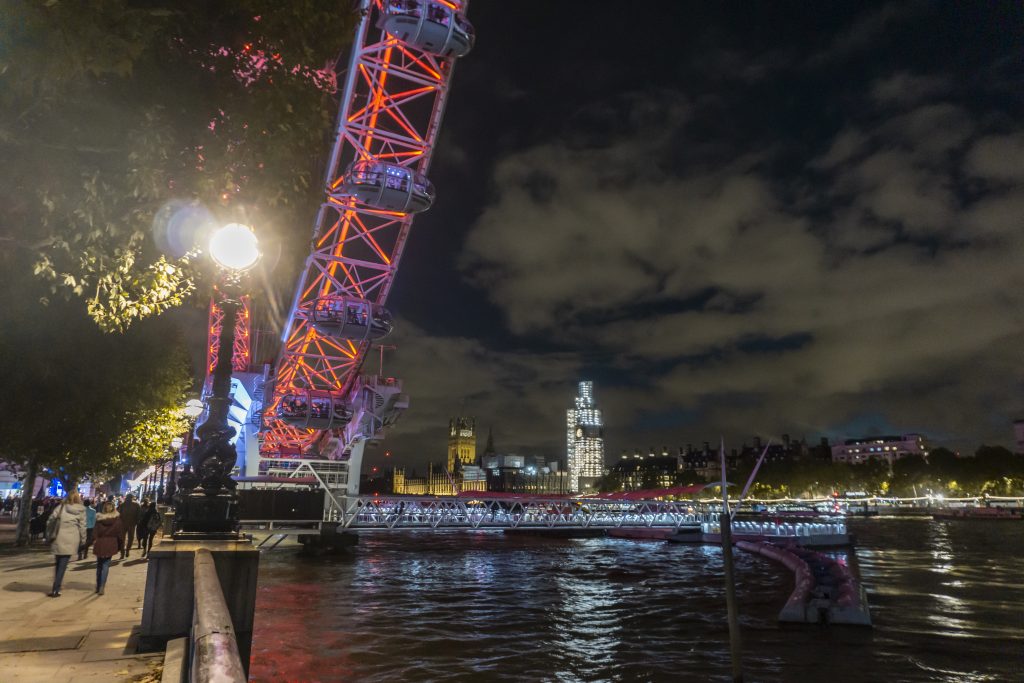 Have you ever been to London? What did you like the most? Any favorite place?