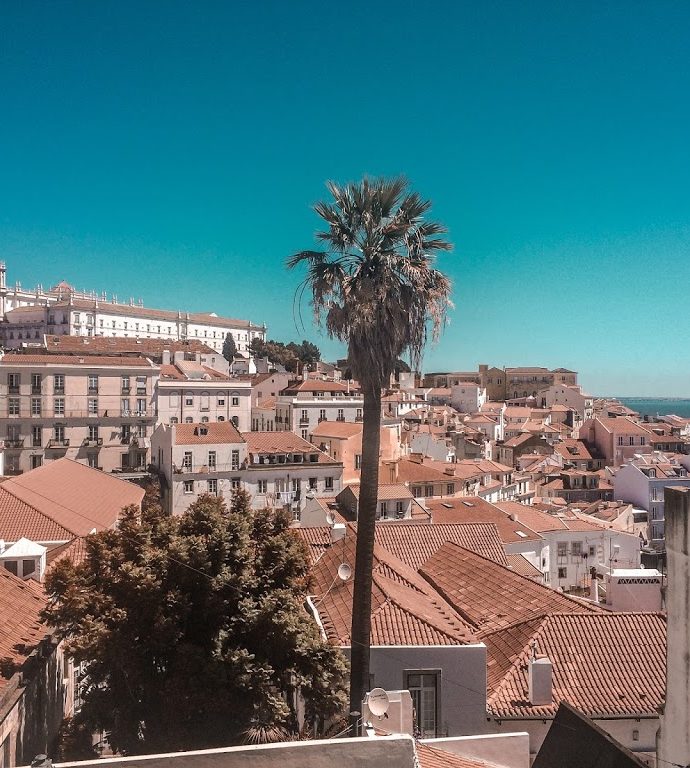 5 things worth seeing and trying in Lisbon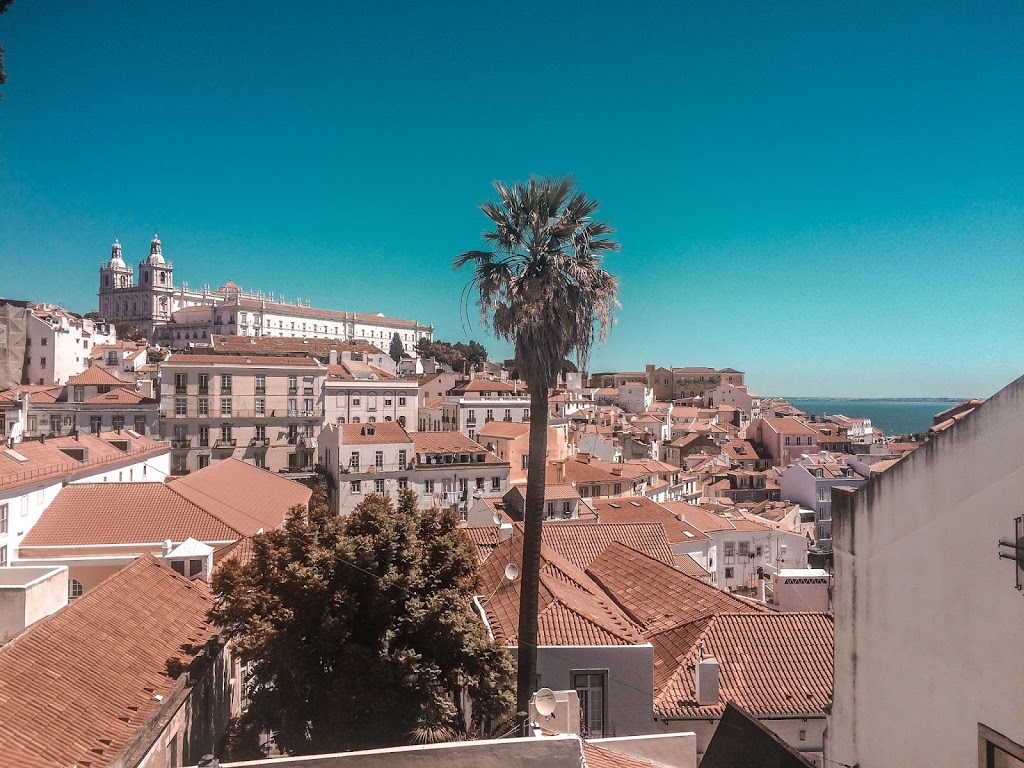 Lisbon is indeed a great place for travelers. Most of all, there's always something to explore in this city, and second of all, they have those amazing, old trams which give the great, vintage vibe. And of course: sangria! Even though this one should be definitely on the first place of this list. Borth Portugal and Spain has been spoiling us when it comes to the culinary, but it was in Lisbon, where I've ate my best Bacalhau à Brás. And that itself tells a lot about this beautiful city. So if you haven't been there yet (or you have, but you want to rediscover it), here's my list of 5 things worth seeing and trying in Lisbon.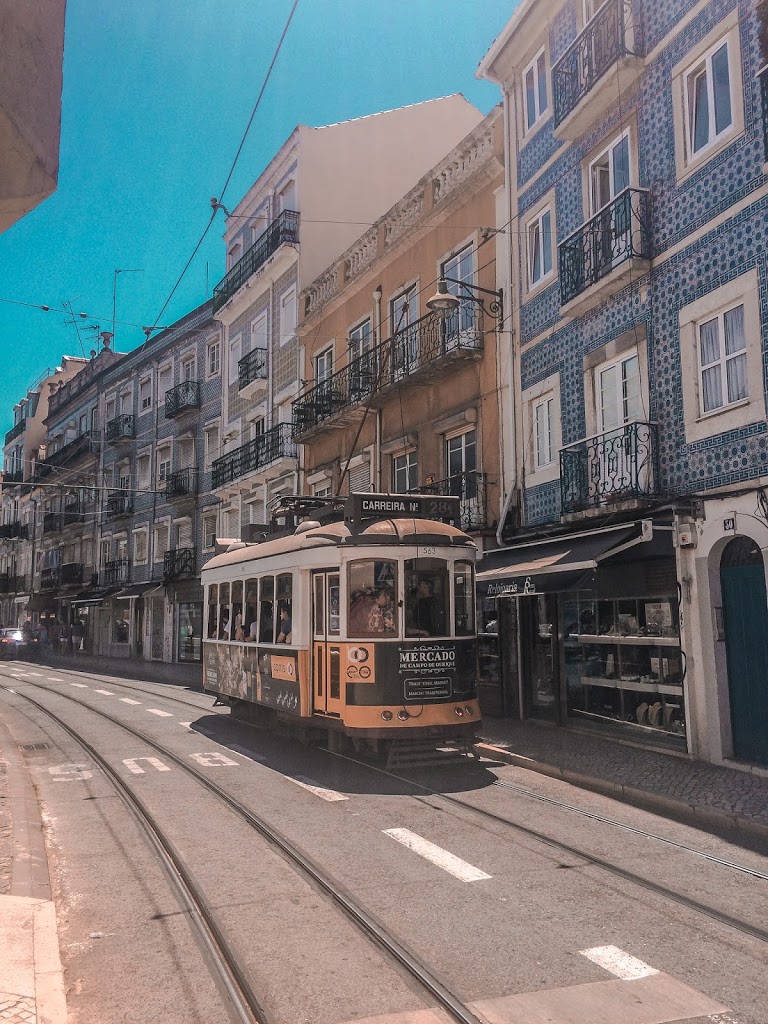 1. Old trams in Lisbon are my favorite  
Is here someone who would be able to refuse the charm of those beautiful, old trams? Even though I've been completely crazy about them everytime they passed by near me, I didn't decide to actually drive in any during the hot day. As it's quite common for the old public transportation: they had no air condition, they're very small and in a touristy town like this one, it's easy for pickpocketers to use the opportunity while the trams are stuffed like can of sardines.
Admiring them from a distance was optimal for me.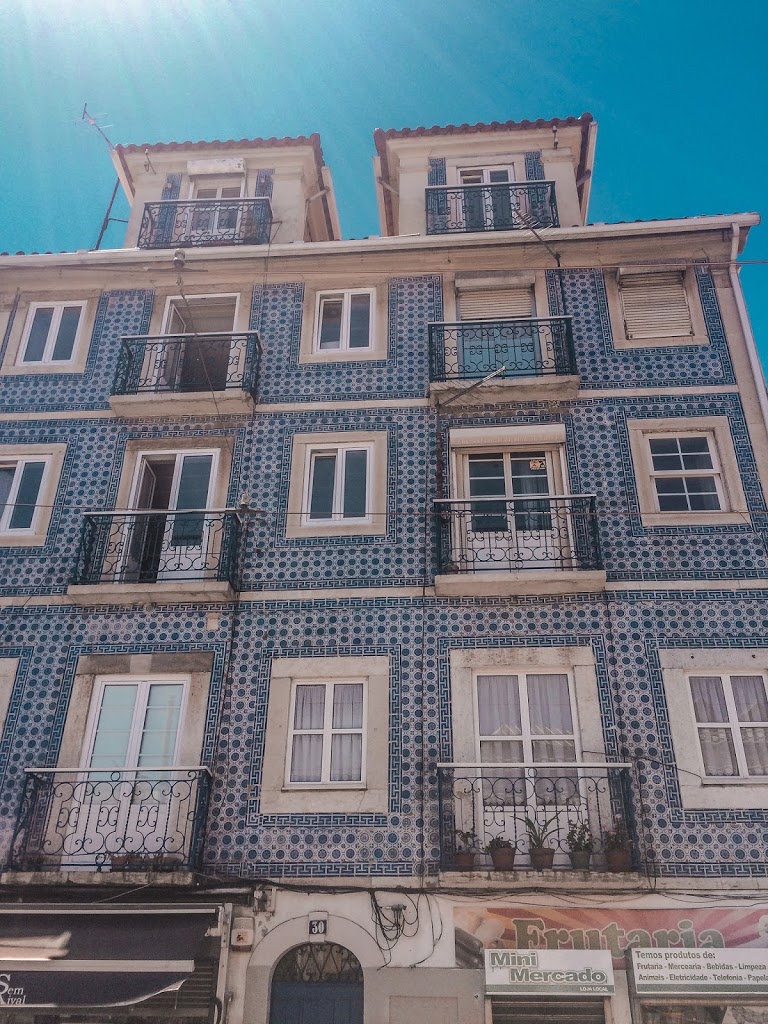 2. Architecture of Portugal means omnipresent tiles – also on the buildings
The architecture of both, Portugal and Spain made a great impression on me – it was beautiful, colorful and most of all, completely different than in Austria. Mostly because of the tiles that I've mentioned before. They have been literally everywhere! Used for the pavements, decorated the walls, even covered the whole houses. The amount of patterns seemed to be never-ending, but the blue-white swirls were the most popular. Also something that I will never forget about traveling in those regions is very tiny entrance doors to the houses (both low and narrow), and extremely narrow streets – and here I have a story to tell you. Even though it had actually happened in the Spanish Sevilla, those things happen also in Portugal. While looking for our hotel, we drove through the city center, until the point that we stopped in front of VERY narrow street. "I drive back!", I said, when I realized that it may be as well some special road for bikes or pedestrians (even though there was no street sign). And in this moment a small delivery truck appeared behind us, honking at me and rushing me to drive further. While I politely asked the driver to just move back a bit, so I could turn back, he said that: "I drive here and I fit!".
I gave up to drive further, changed my seats with my boyfriend, folded the mirrors and kept fingers crossed for not scratching the car completely. Between the folder mirrors and the wall we had maybe a centimeter of free space (and I'm not exaggerating), and I'm still impressed that he managed to go through without any scratch. I was even afraid to breathe then, haha!
You will ask what happened to the delivery car that was much bigger than our Fiat 500? Well, the driver also folded the mirrors, squeezed through the miniature street, proudly scratching the car all over and the walls on both sides, opened the mirrors, and just if like nothing has happened… came back to his work.
Well… Portugal. 🙂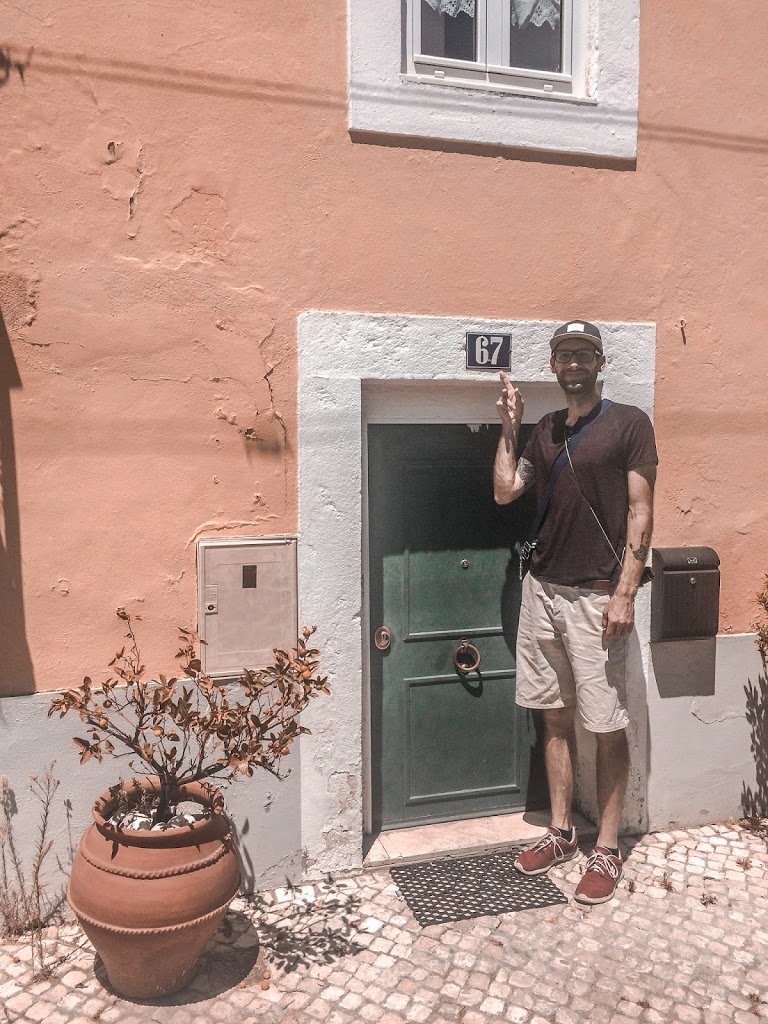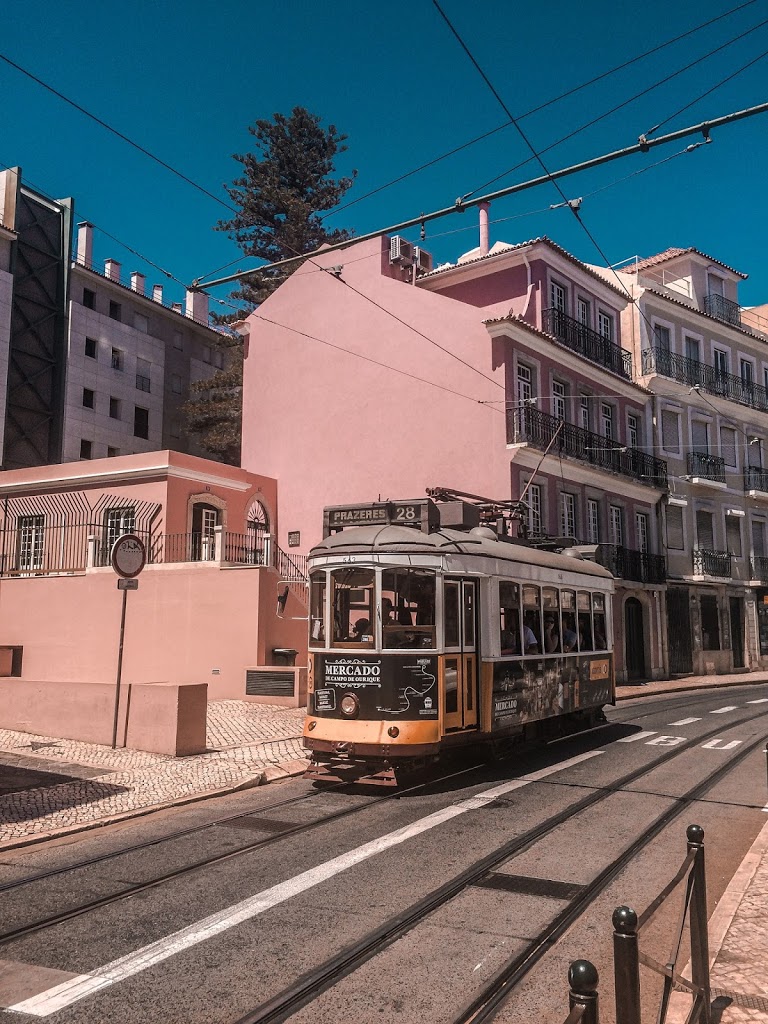 My favorite, old trams in Lisbon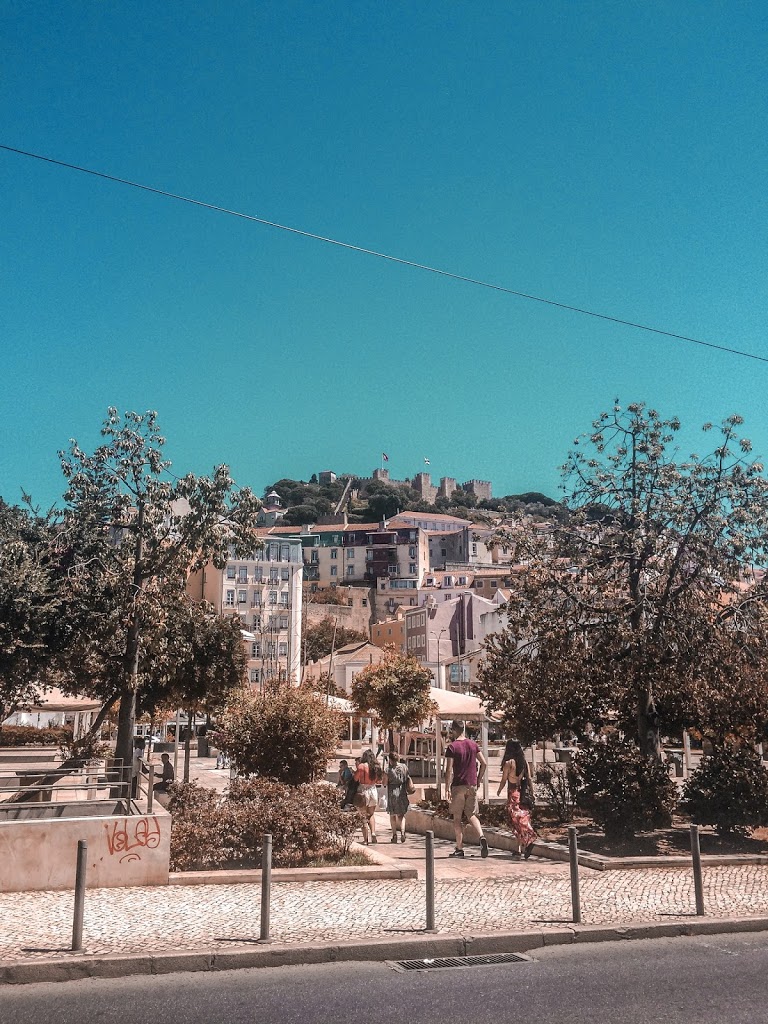 In the background you can see  Castello Alfama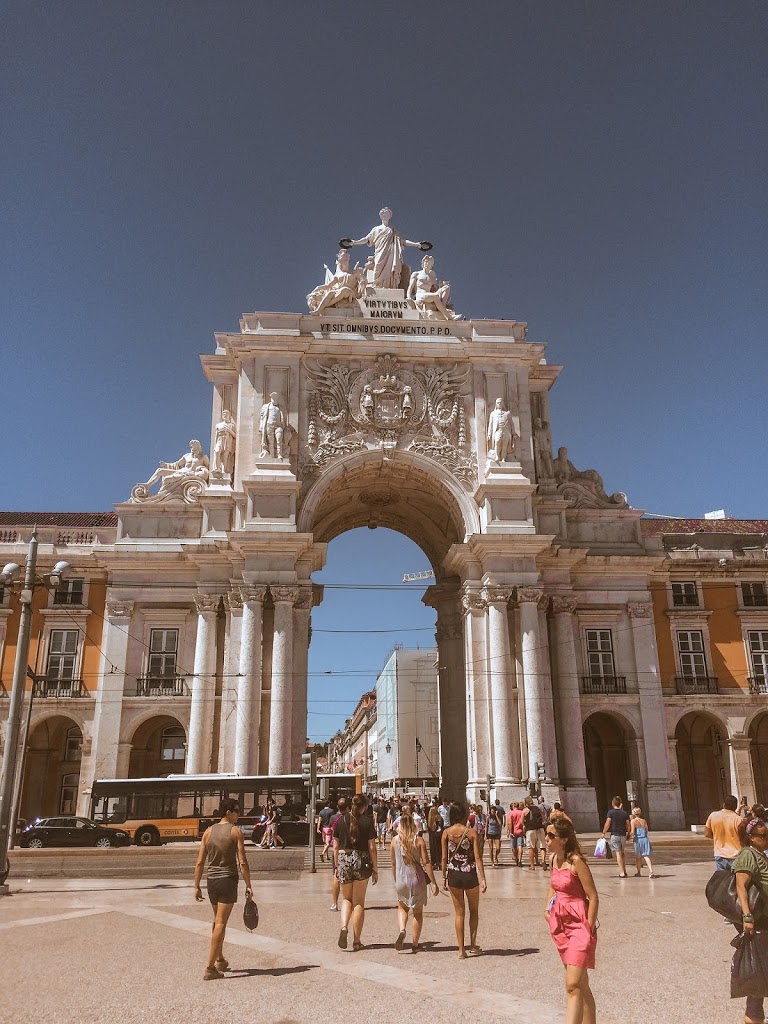 Praça do Comércio (Terreiro do Paço)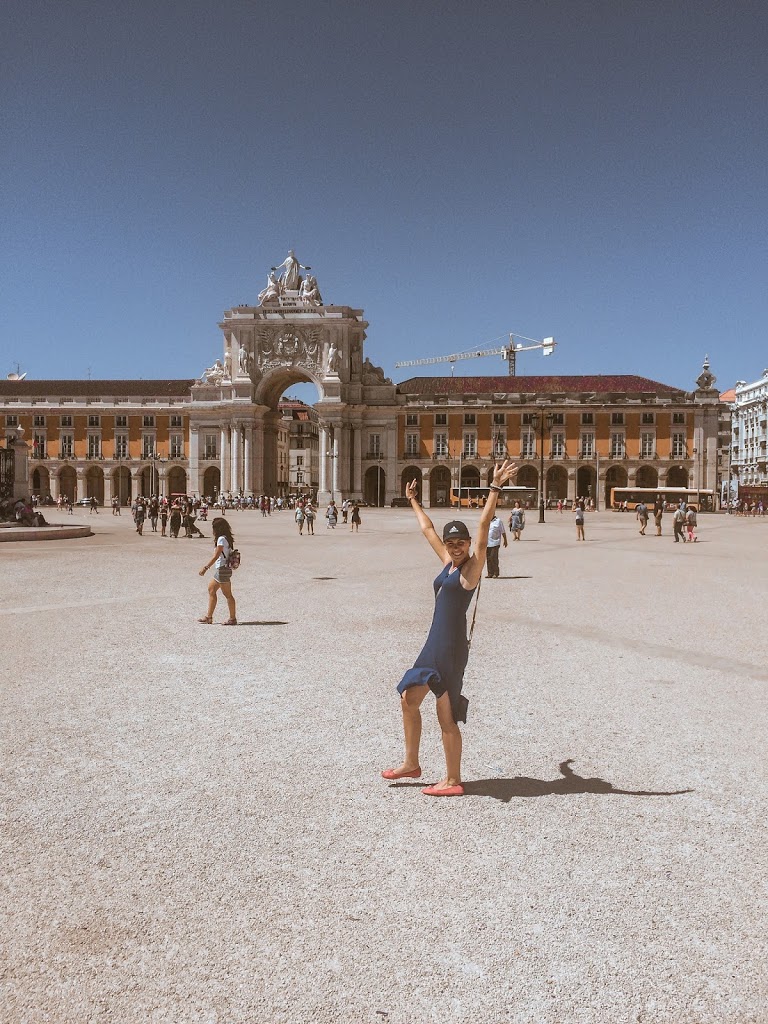 3. While in Lisbon, you need to try Pastéis de nata
Pasteis de nata (or also Pastel de Nata) is a local king of the pastries. While traveling around Portugal for sure you'll get impressed with the local cuisine. But those little, filled with pudding pastries were my favorite. Similarly as with Pastel Feijao – but this one was made of beans.
During the hot day, don't forget to try out some cold, local sangria.
The cuisine of Portugal is not only sweets (even though they're very popular in here). If you're very hungry, give a try to something called Francesinha. As for me, even looing at this huge dish can cause a heartattack, so I decided to split it with my boyfriend. It was the only right decision. Francesinha is a huge sandwich filled with meat of steak, ham, sausage, obscene amout of cheese, egg on the top and covered with sauce.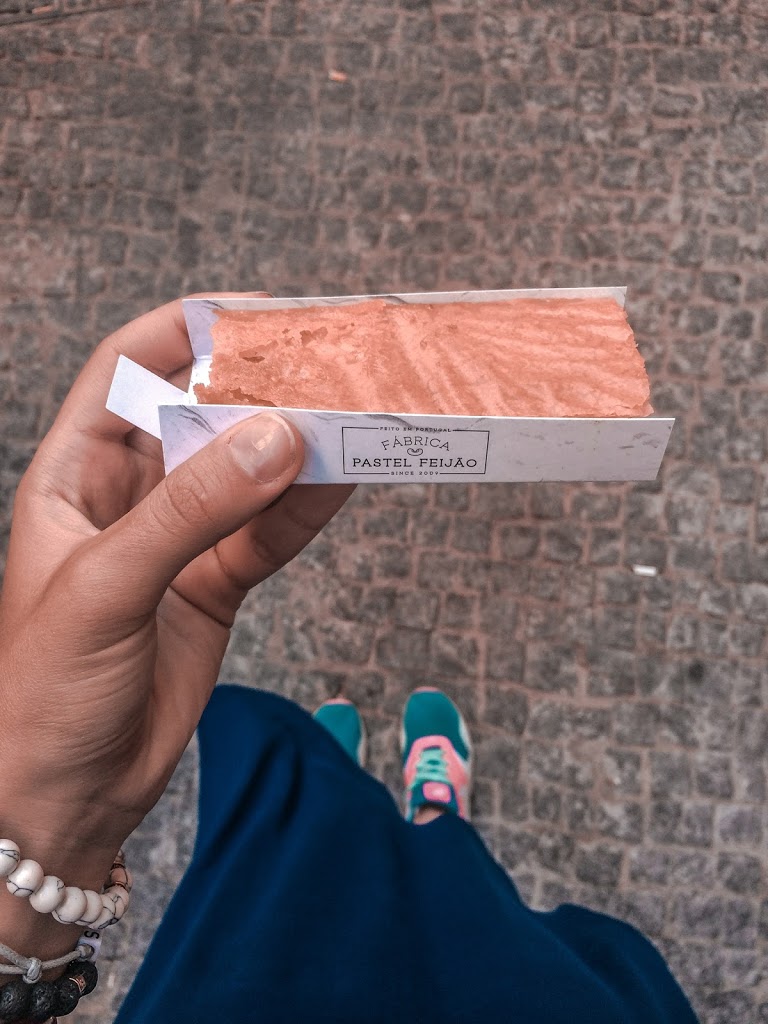 Everything made of beans is great. That's how Pastel Feijao was born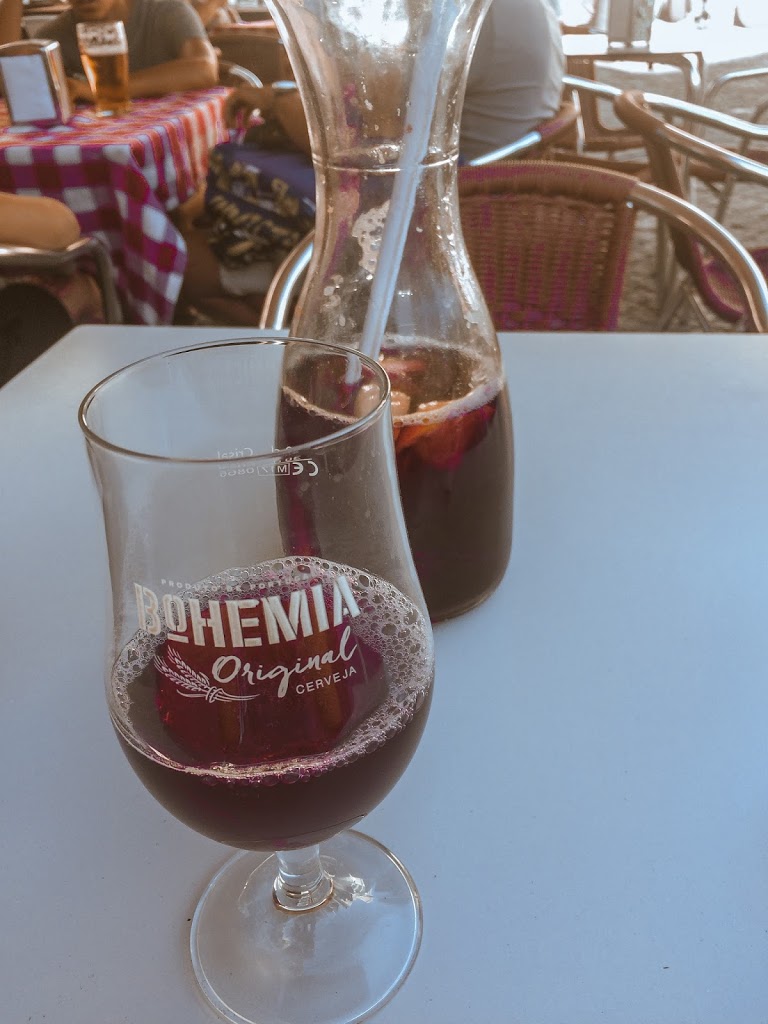 Sangria during the hot day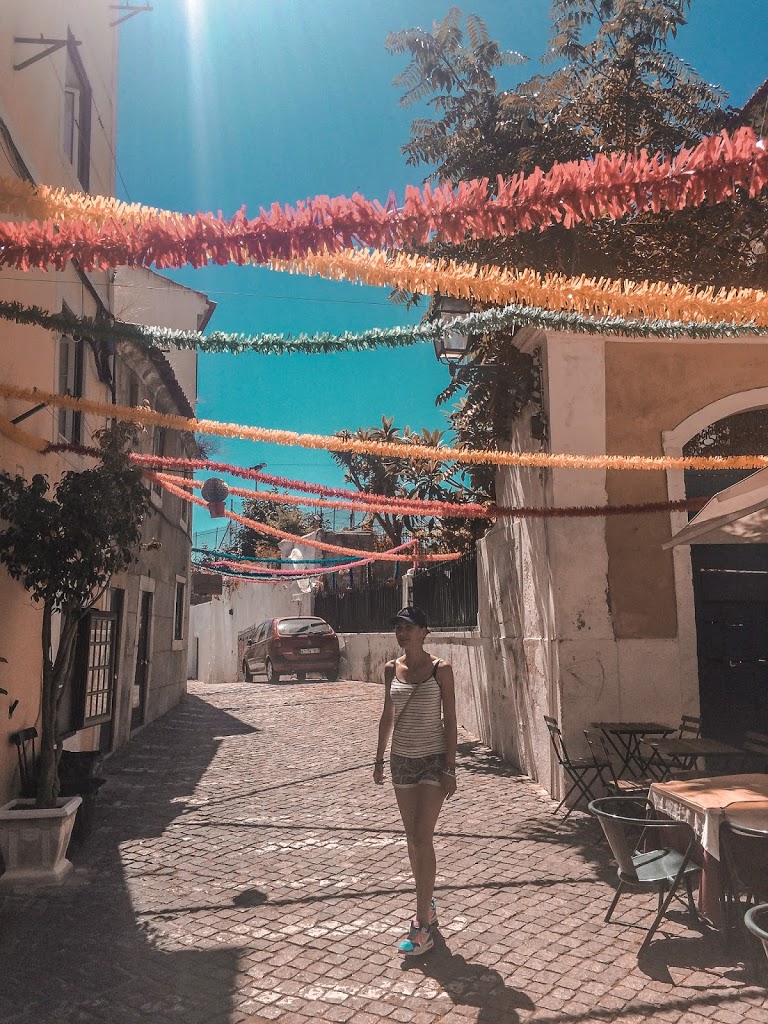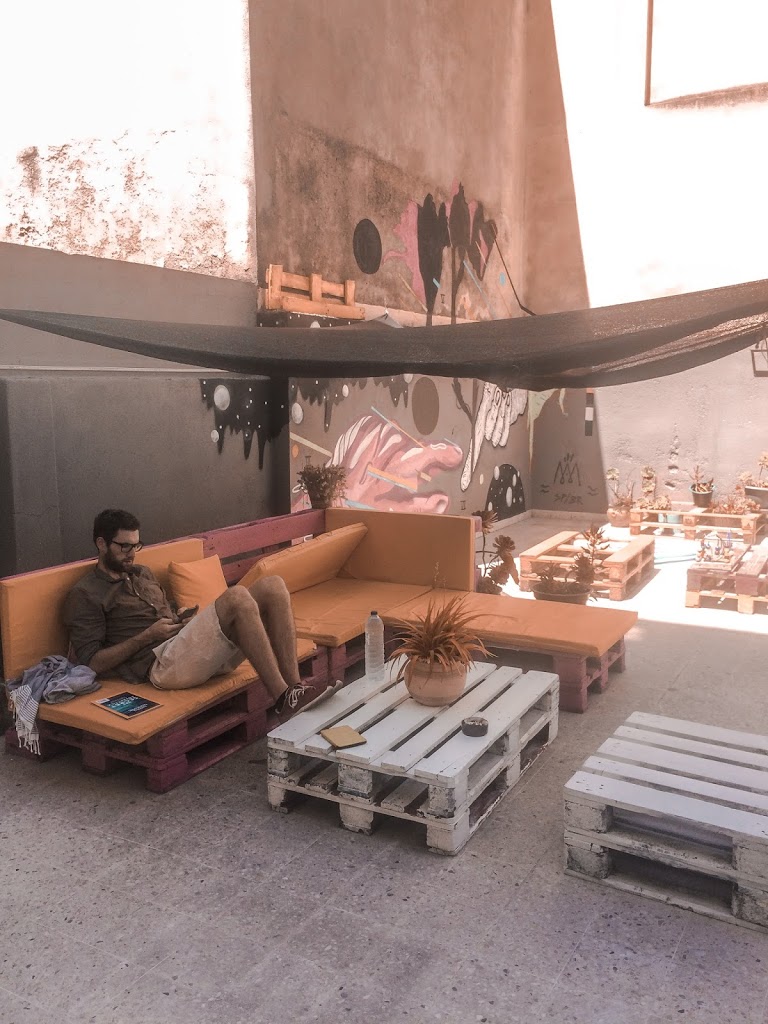 In Lisbon we've stayed in the hostel with the great outdoor chilling area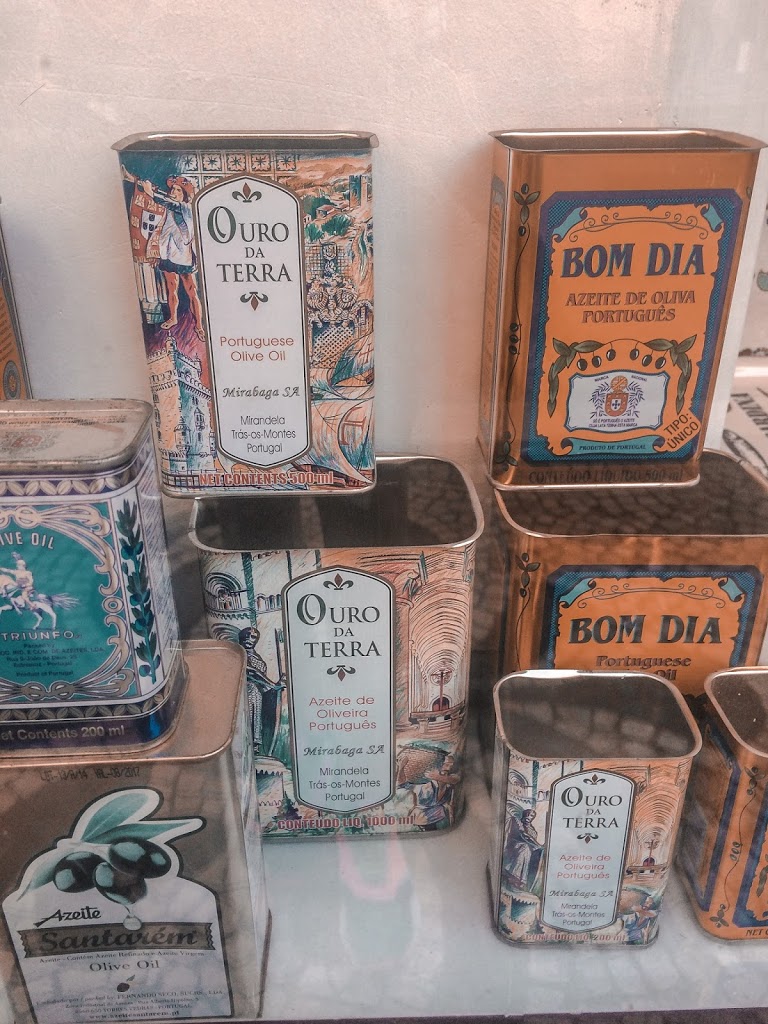 Cans with olive oil that you can spot everywhere. Also with the sardines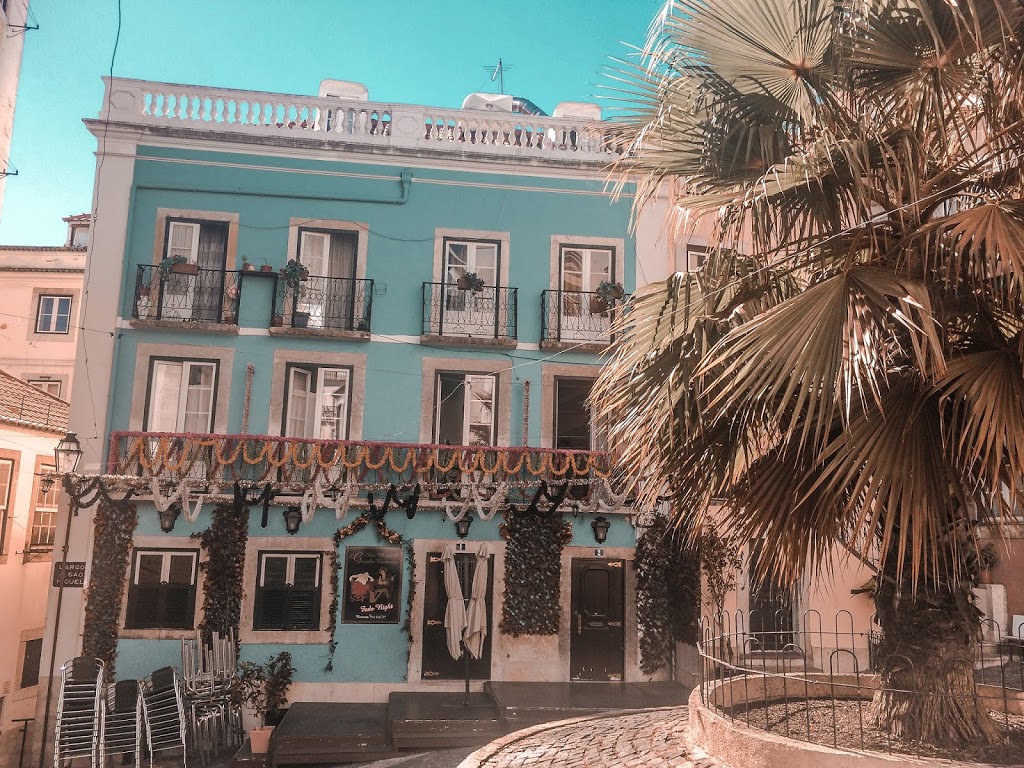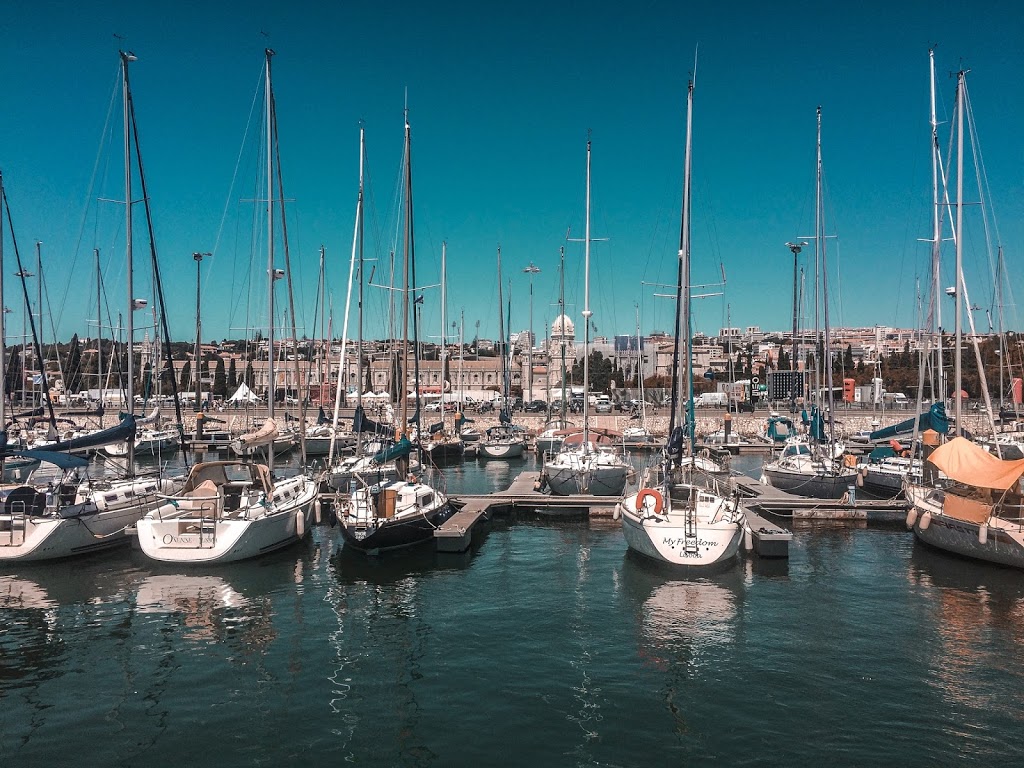 4. Belem Tower and the surroundings
Even though the tower itself is mostly situated on the top of the "what to see in Lisbon" lists, and marked as something you cannot miss, it didn't make such a great impression on me. I was mostly interested in the surroundings – especially with the view on the charming marina and the brigdge, which reminded me of the one in San Francisco.
You can also see the tower from the inside, but the long lines are discouraging (during the hot days for example).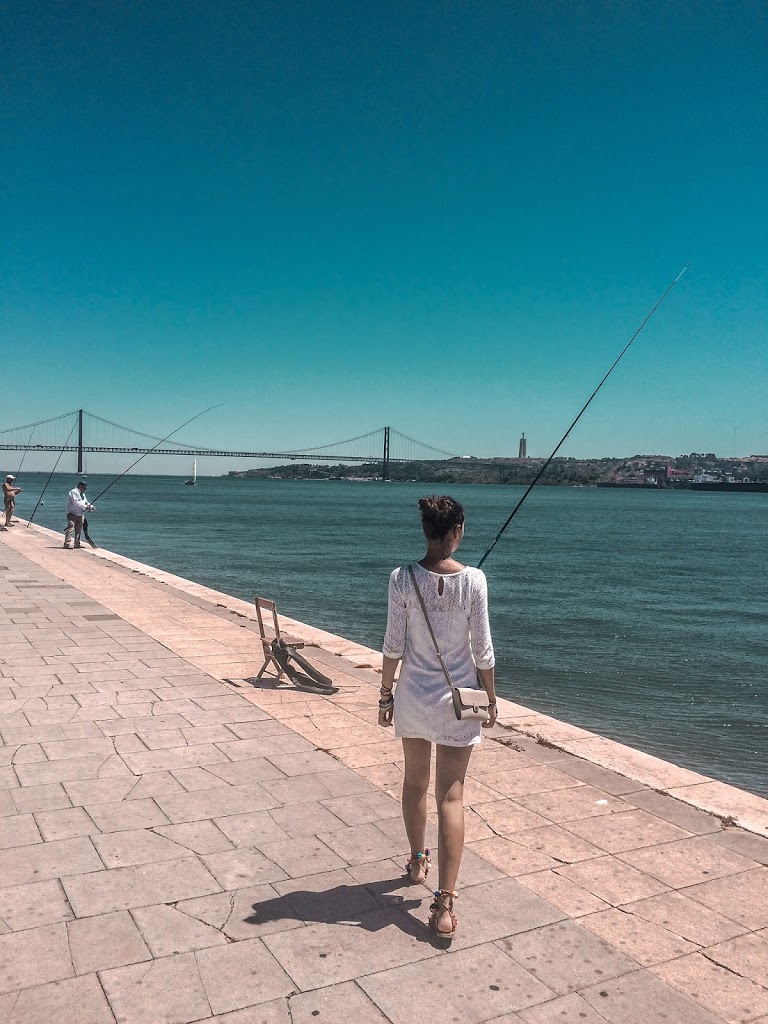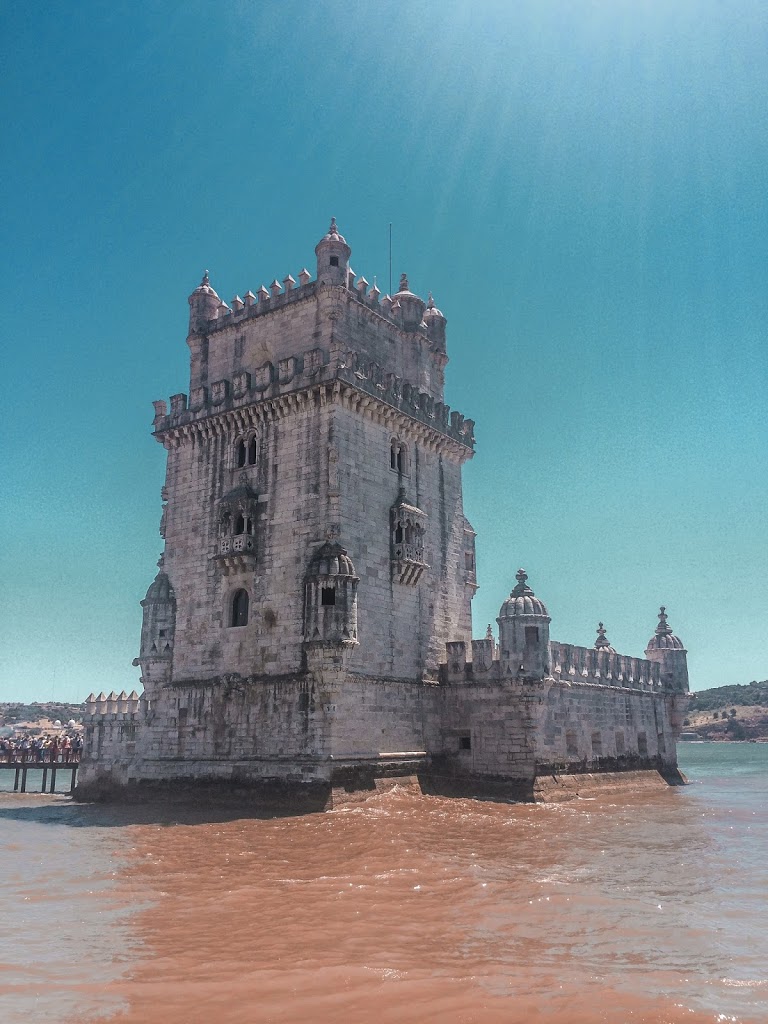 Belém tower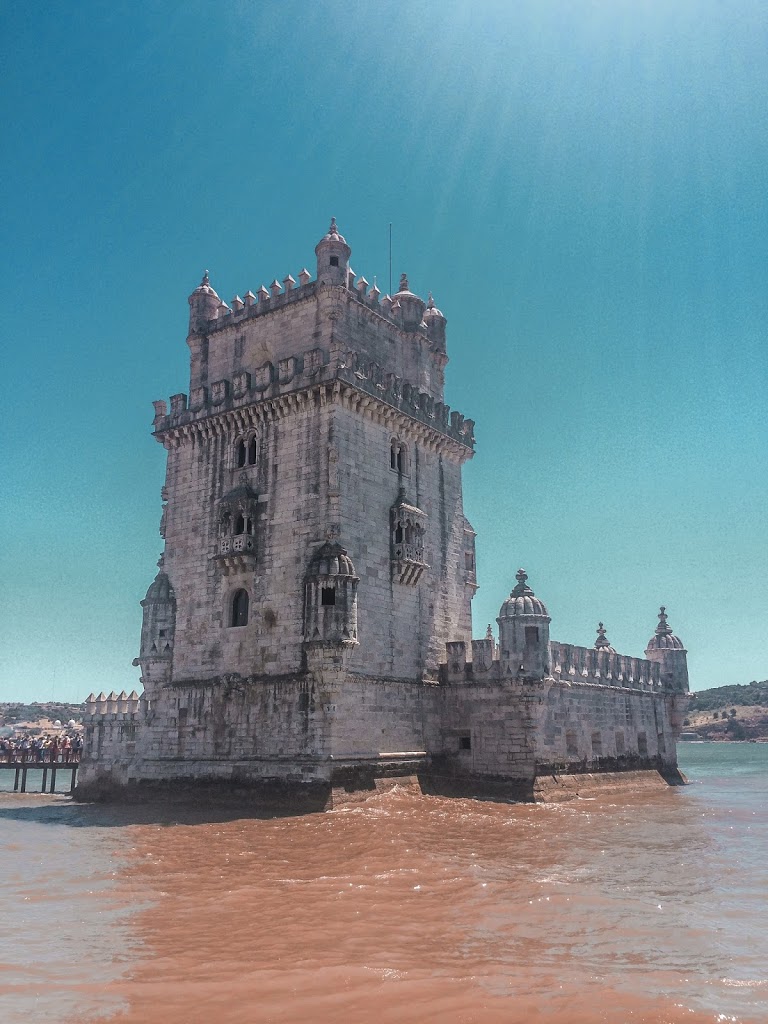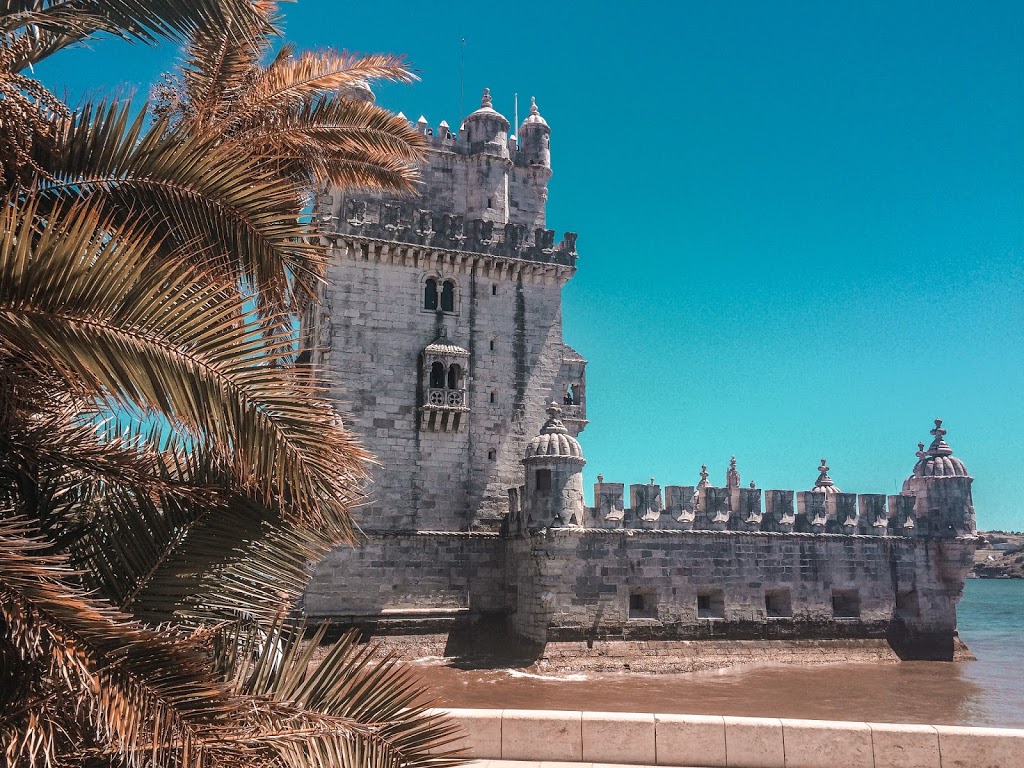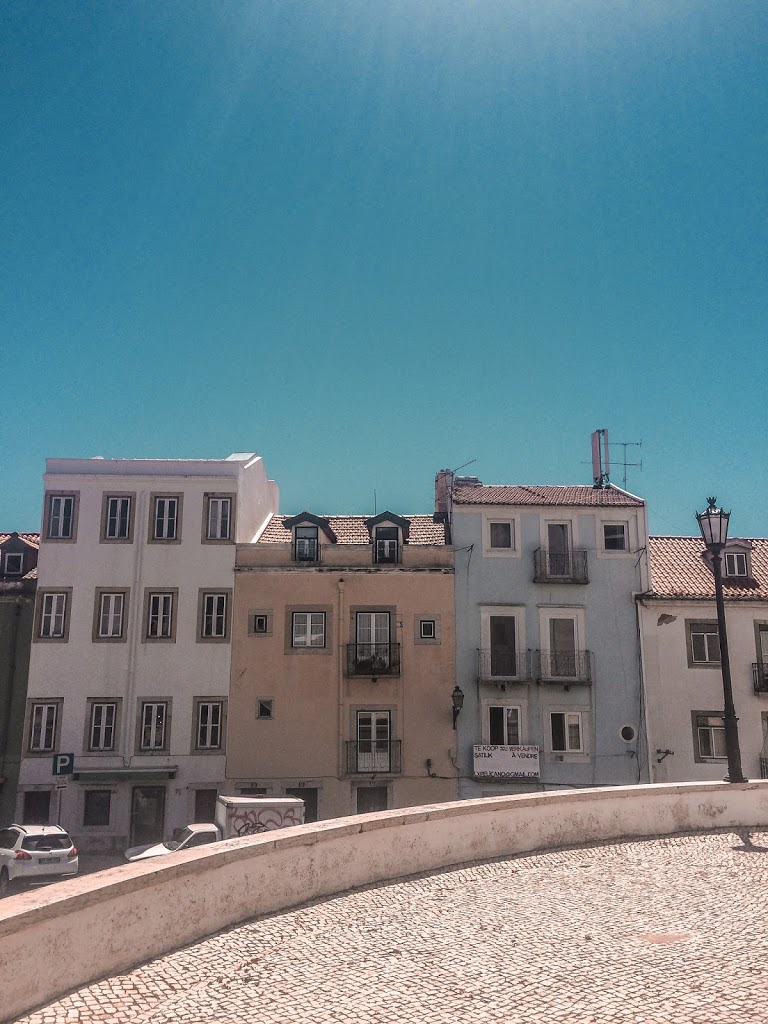 5. Time Out Market in Lisbon – you can't miss this place
Fantastic market, where you'll find exactly everything you need and more. From flower stores, local bakeries (with delicious Pastel de Nata), until great restaurants and all the important Portuguese dishes in one place. It's also worth trying out differend wines. I ordered here my favorite dish Bacalhau a Bras.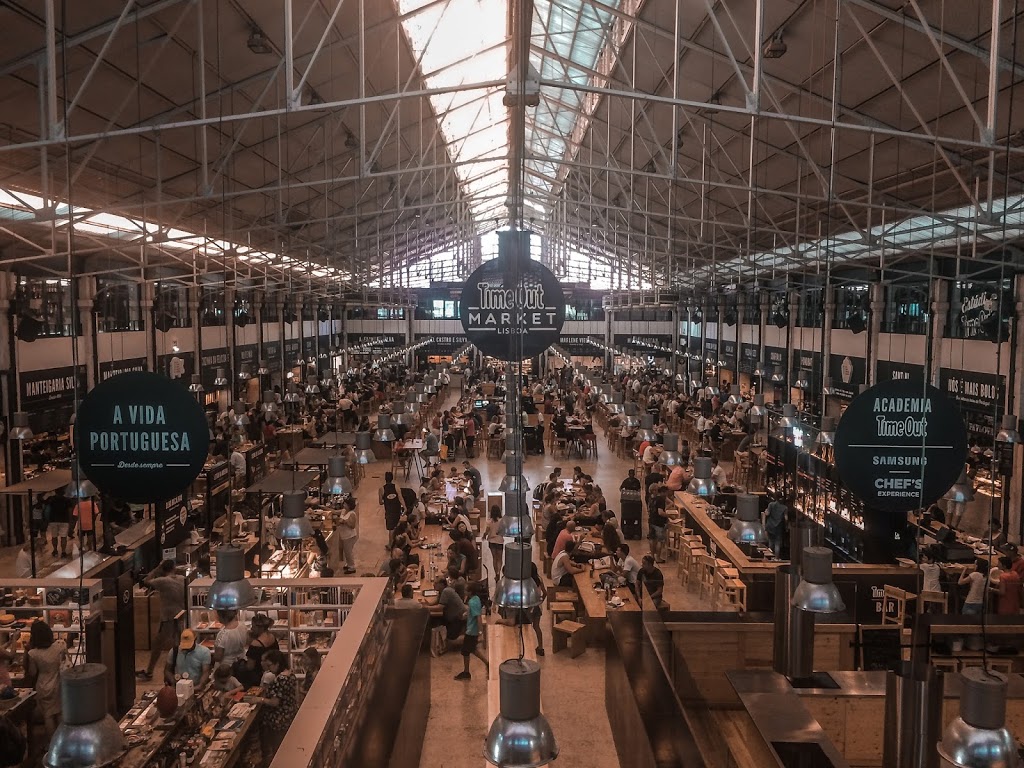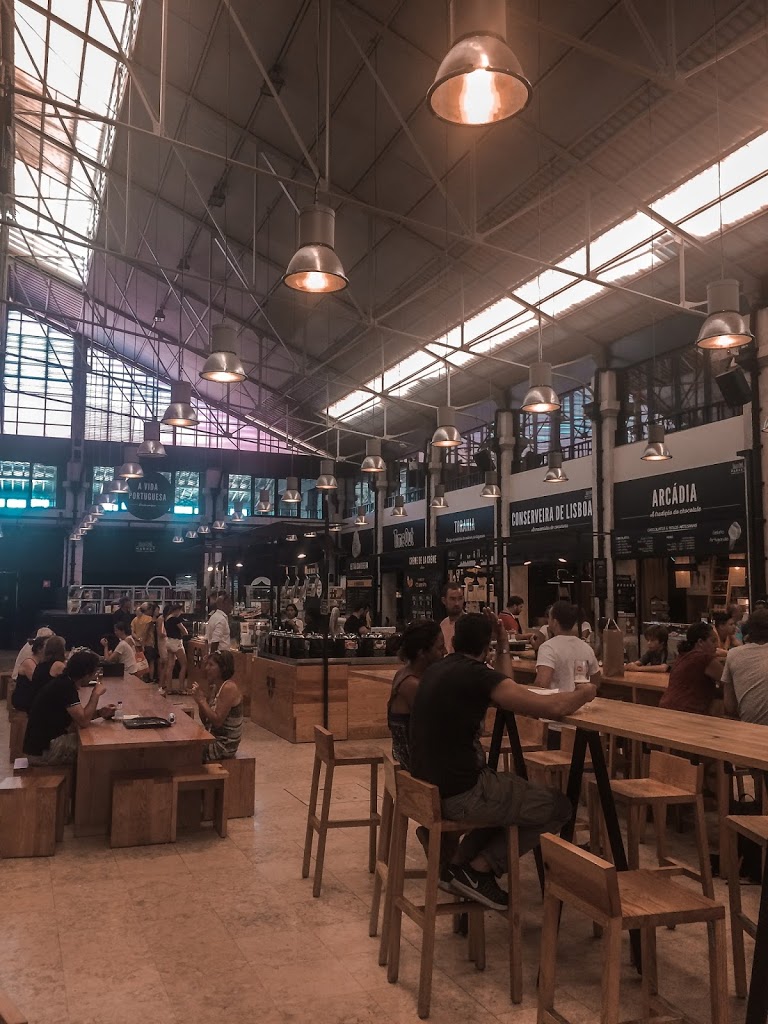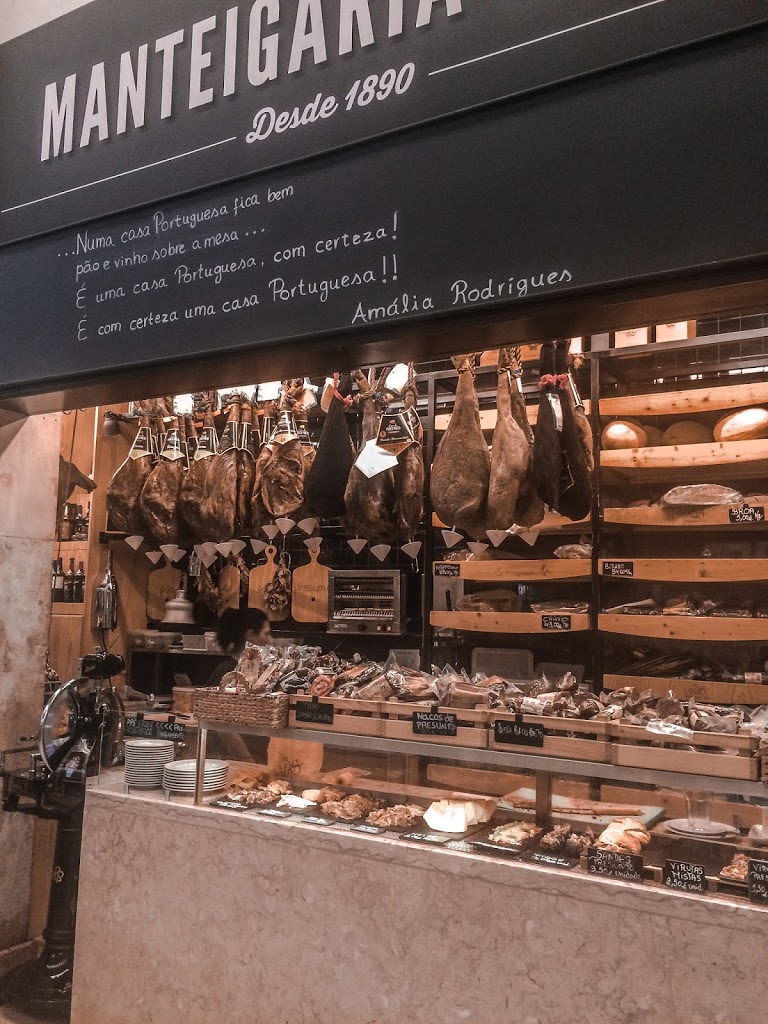 My favorite dish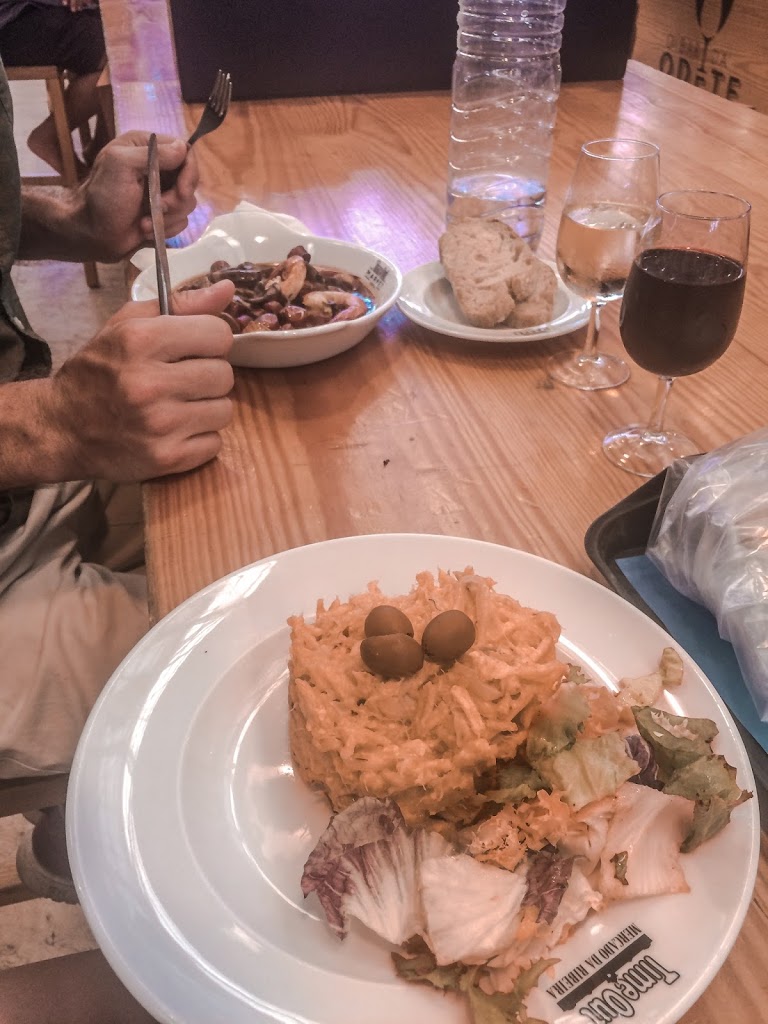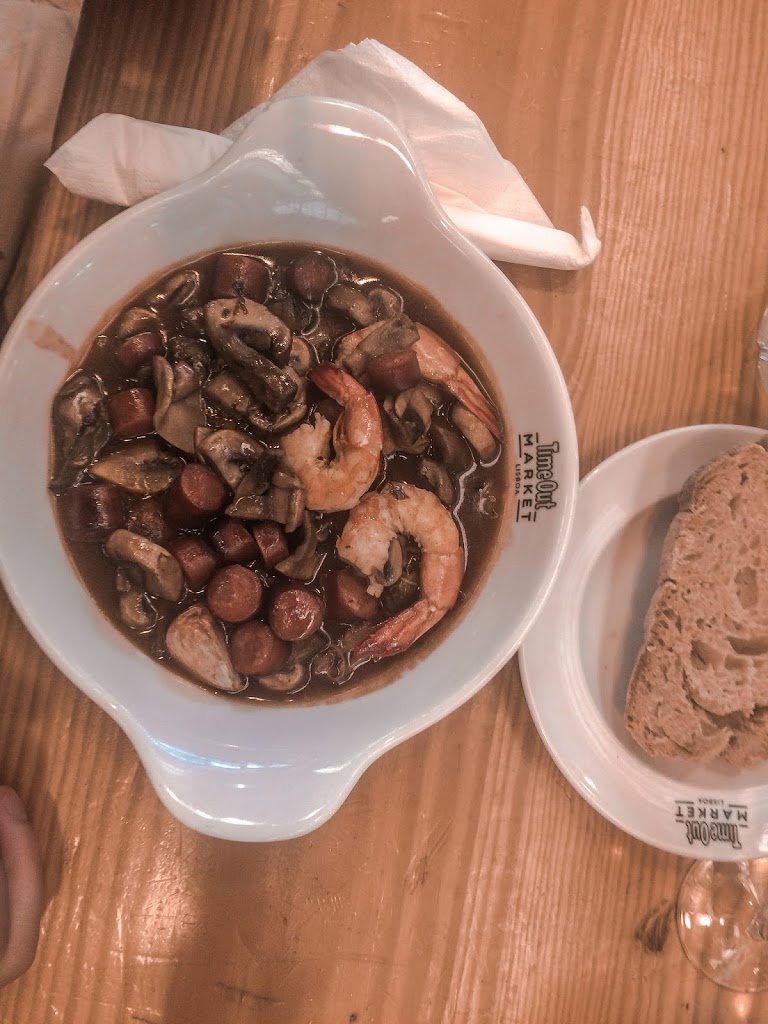 Which places were the most important for you in Lisbon if you've already been there? Have you been in Portugal in general?