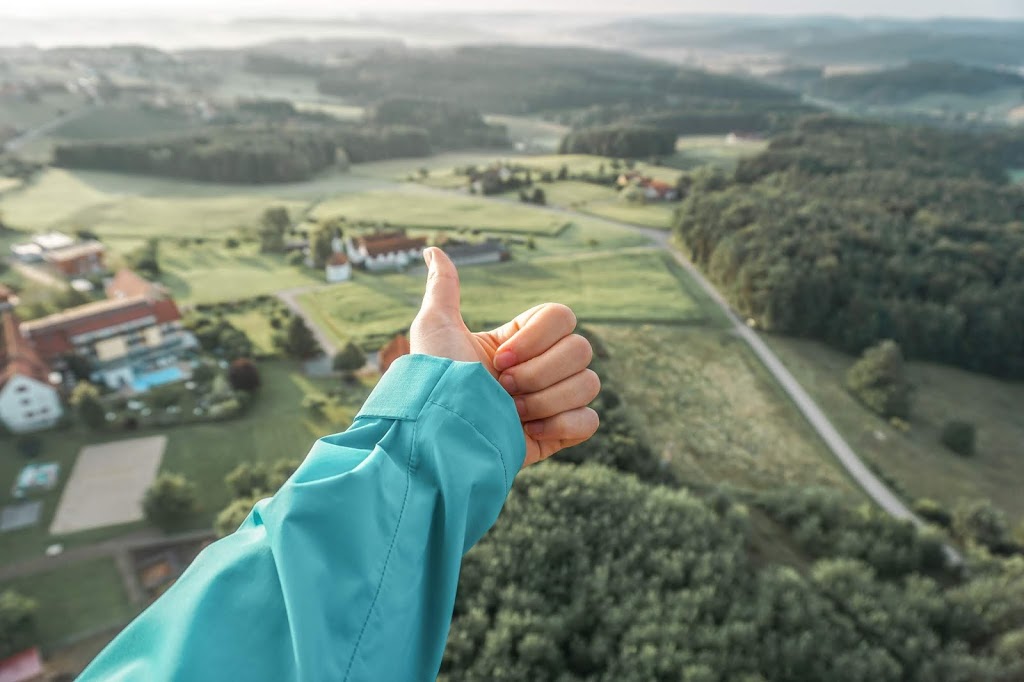 If you're amazed by the movie scenes portraying nature, the work of camera slowly moving above the thick forests – and on the top of that, you don't have the fear of heights, the hot air balloon flight is literally made for you! Why do I write about it? Recently I came back from my first hot air balloon flight above Austria (Styria) and I can honestly recommend this experience for all of you.
Hot air balloon flight was one of those things that I've always thought about, but they were never on my "dream list" high enough to be my priority. Until now – and it's not worth waiting too long for this particular pleasure. And the flight itself may be a great opportunity to celebrate birthdays, anniversaries and other important dates.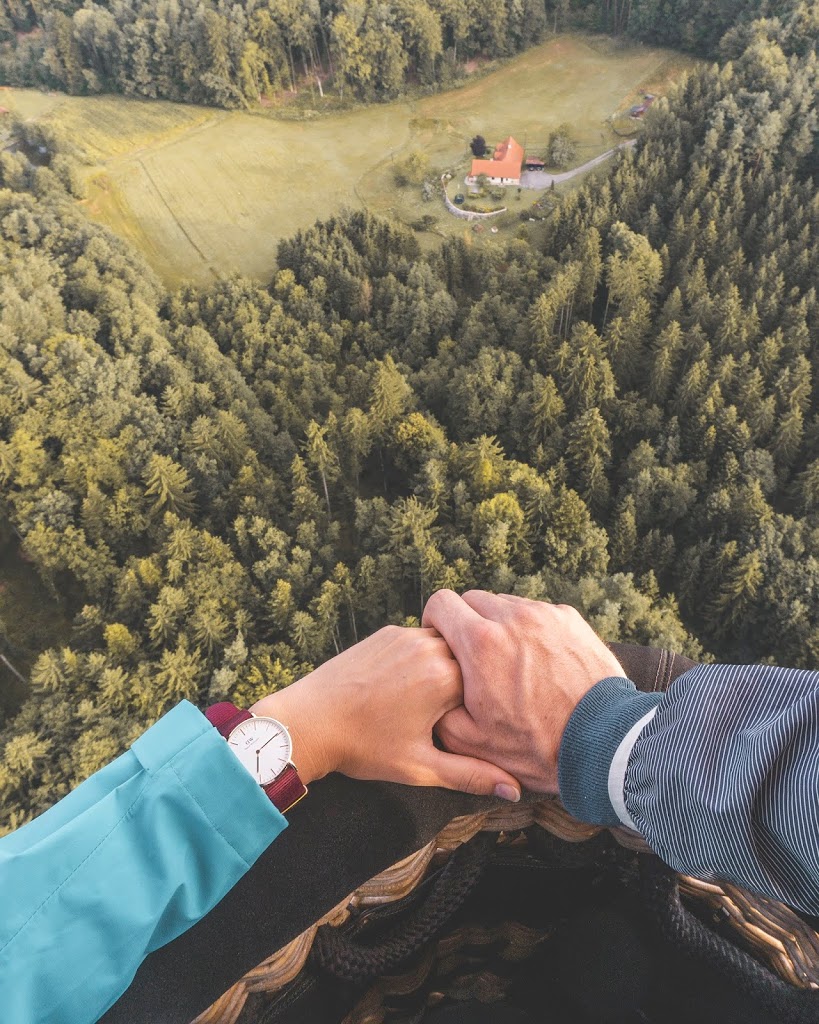 My first hot air balloon flight – impression
At first we had a choice between flying during sunrise or sunset, and without hesitation we picked sunrise. In the theory everything seemed fine, but when it came to waking up right after 3am to drive to be at the destination around 5am… it wasn't the most pleasant thing. But it's definitely worth the effort! In the beginning we can participate in unrolling the balloon and pomping the air into it, and soon after we will be welcomed to jump into the basket. Soon after that we're already up in the air! I must say that I was surprised how stabile our platform was – the wind or the flight itself didn't shake the basket at all. The views were magnificent, sun rising above Styria was just fantastic, and the flight itselt not scary at all – I already knew similar views from the plane's windows. But when I realized that this time there's no window and I have no parachute… Luckily the thought was just temporary and I enjoyed the constantly changing views.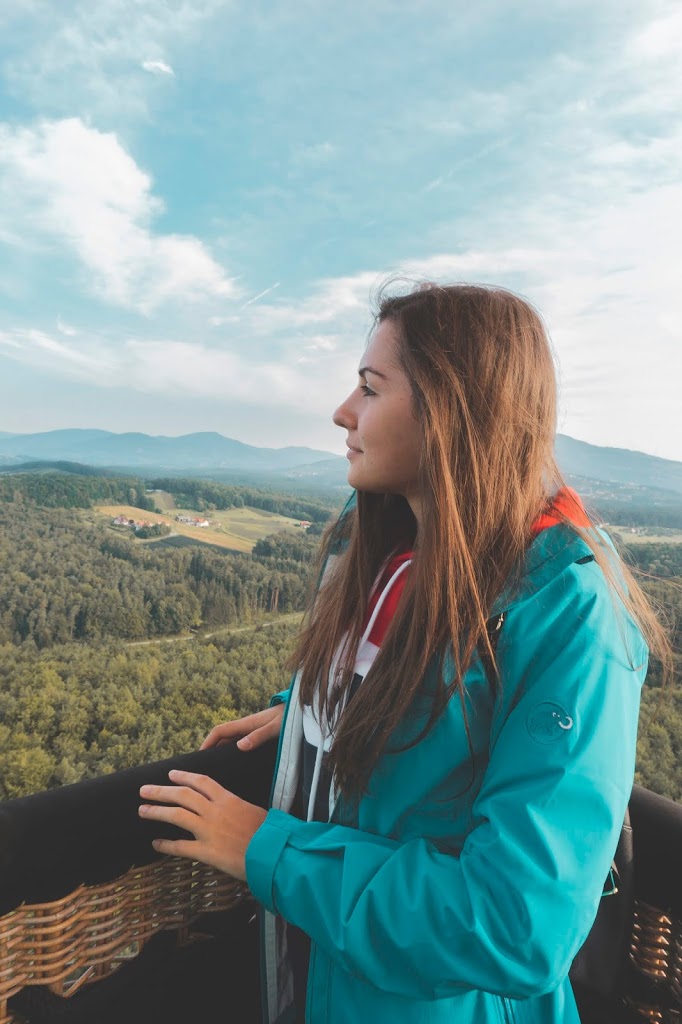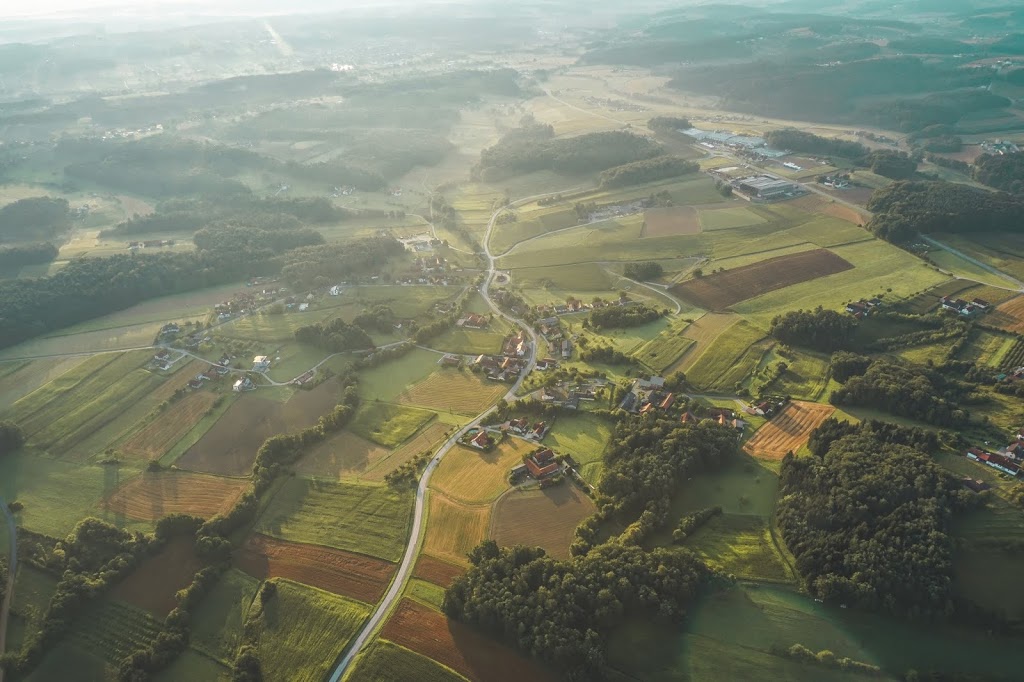 How much does the hot air balloon flight cost in Austria?
It all depends on the place where you start. We flew with the hot air balloon from the hotel 
"Ballonhotel Thaller" 
– the duration of the flight is usually 1-1,5h. And the price depends on the amount of people in the basket – the most expensive option is only for two people (470 euro). In case if there are more than 3+ it's 220 euro per person or 330 if you want to fly in the winter above Alps (that must be amazing!)
Would I repeat the flight?
Definitely YES! Even though I think that I wouldn't pick such an early hour. A flight about Alps sounds fantastic, but the prices aren't the lowest. As a fun fact I can say that each balloon flight ends with a certificate of completion and in our case we were also offered some… schnapps. ;))