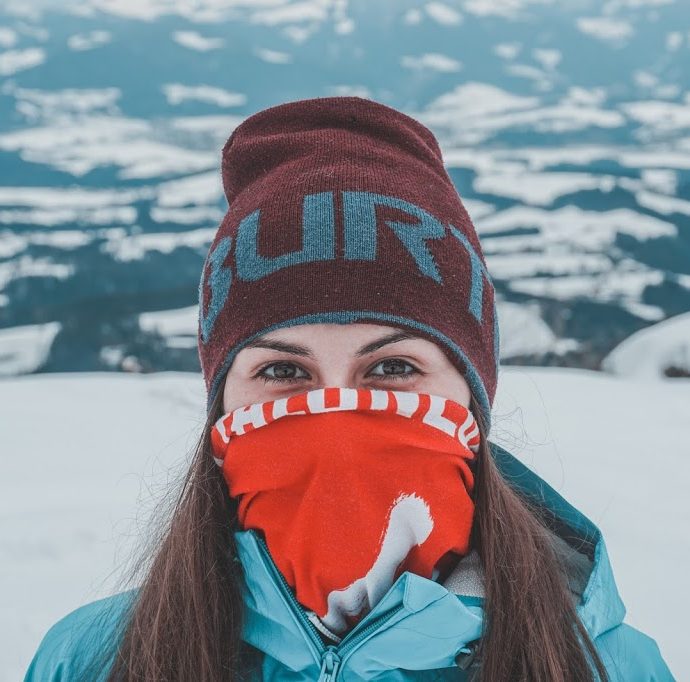 How to dress for winter mountain trekking? Mini tutorial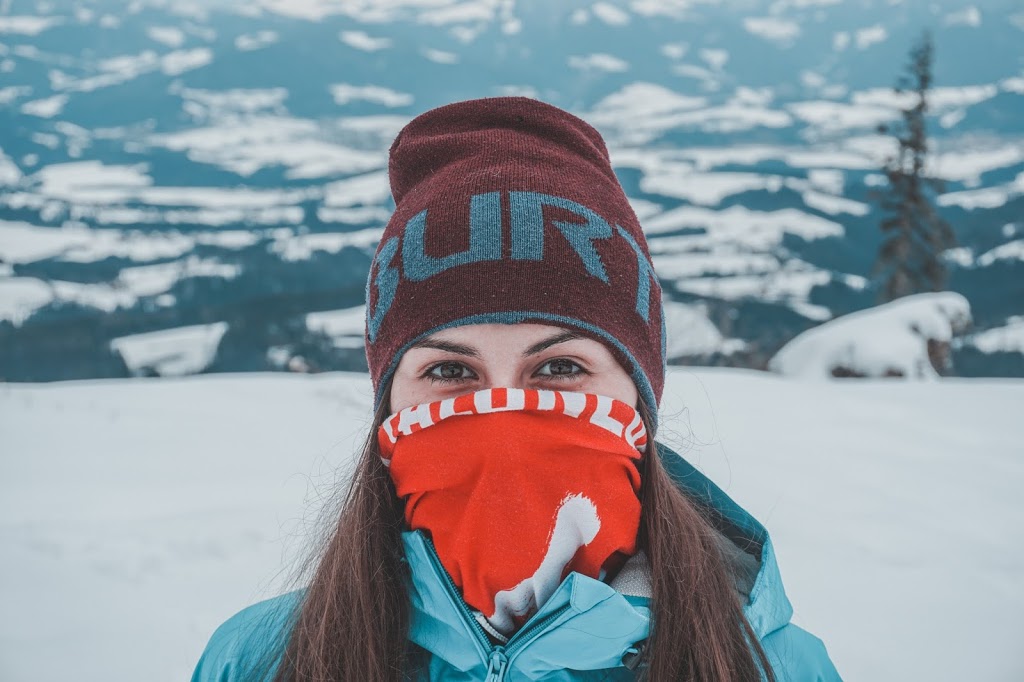 Mountains are a great place.
Those who are looking for some rest, silence and a place to calm down, will certainly find themselves in these circumstances.
Just like those looking for adventures, the beauty of nature and some serious training.
This is what amazes me about the mountains the most – they just offer us their best sides.
But the love for the mountains is not everything, because you also have to take care of your safety, and consequently, also for the right clothing.
Just how to dress for the winter trekking in the mountains, that it would not be too cold or too hot for us?
And how can all those thin jackets from the pictures keep us from freezing at the summit?
With each winter trekking I learn more about the equipment I need, and I try to slowly adapt my sport wardrobe to the real needs.
However, it was not an easy task and I had to seek more professional opinion of my friends, ask a boyfriend and check out what the enthusiasts on the Internet forums say about this matter.
Such a wide range of choices that shops offer us can make you dizzy. 
So how do you complete our basic winter outfit?
Read on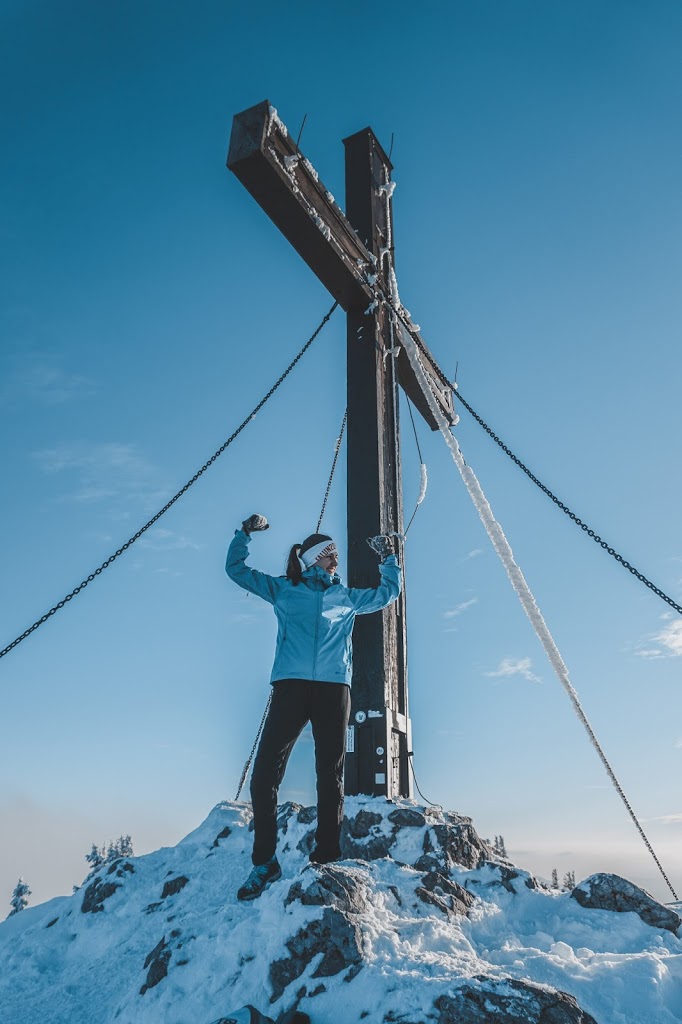 How to dress up for mountain hiking in winter?
It was the first and the most important thing that I learned that: "in the winter we dress up for the mountains like an onion, with layers". And here my imagination collided with reality. I imagined mountain tourists wrapped in 3 layers of feather jackets, and instead I see rather thin jackets in winter scenery that resemble windbreakers for the summer. How does it work?
It all depends on the thermal insulation capabilities of our clothes. Thanks to the appropriate technology, our clothes will protect us from the wind, rain, keep the warmth inside and drain the steam outside. Thanks to that we will reach the summit and we will return unscathed. I used the thermo clothes earlier while snowboarding and running. For example, if we replace it with layers of cotton, which does not have thermal insulation capabilities, the material will soak, the weight of the clothes will increase and we will get cold.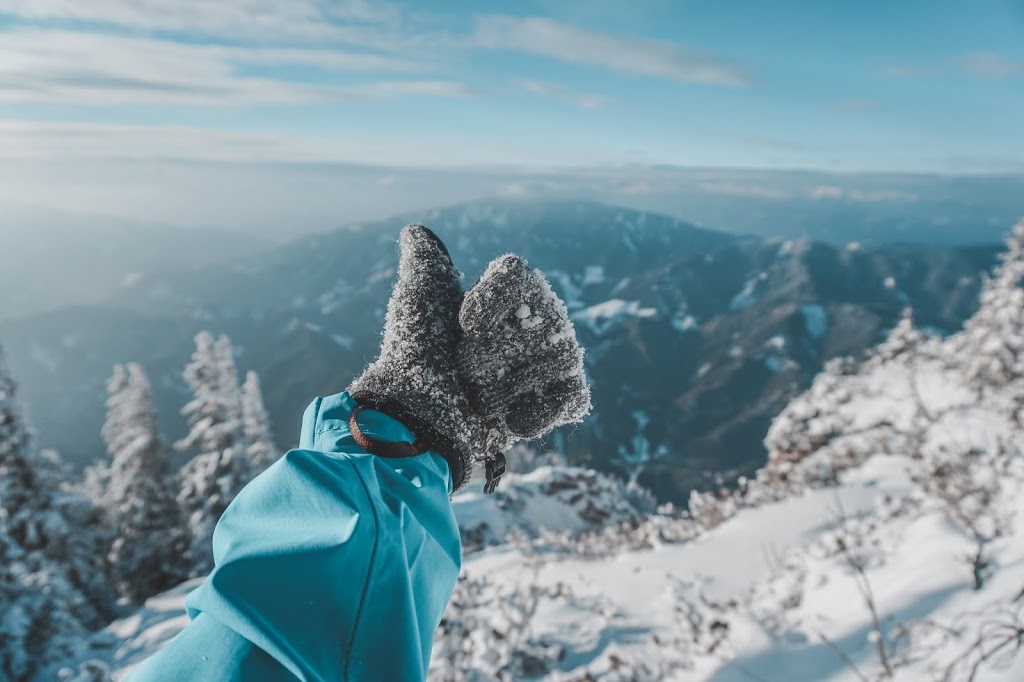 A set of clothes for winter trekking consists of layers:
1. First layer: thermal isolating underwear.
A ski or snowboarding set is welcomed.
My first layer usually consists of a sports bra, a light T-shirt (sleeveless or with short sleeves) and thermal isolating leggings (I use these for running).
My favorite choice when it comes to socks are those of Alpaca wool because they keep the warmth well.

2. Softshell layer: a layer that will protect us against the wind, sometimes also from a gentle rain.
When hiking in the mountains in the winter, it happens that the sun reflecting from the snow makes it very hot.
Then it is the most comfortable to wear a softshell: softshell pants put on leggings and a light softshell jacket (or a softshell / fleece blouse).

3. Hardshell layer: that is, both wind and waterproof layer for heavier conditions.
Here, everything depends on our needs and the temperatures at which we find ourselves.
In most cases, this layer keeps the heat while we're moving, so if you plan a longer stop, it's better to have a down-to-go with you.
The hardshell layer is a jacket that we put on top of softshell / sweatshirt / fleece.

Shoes: I use shoes in my size (39).
According to the recommendations for longer trips and longer trekking, it's better to think about larger size shoes, because the feet may swell and cause discomfort.
In addition, with long descents, the toes automatically slide forward – the larger size of the shoe can be more convenient.
I use shoes that cover the ankle, but they are quite soft and do not have a waterproof function.
They are suitable for one-day trips and I had no objections to them, but I plan to buy more appropriate footwear.

Accessories: gloves, cap / headband.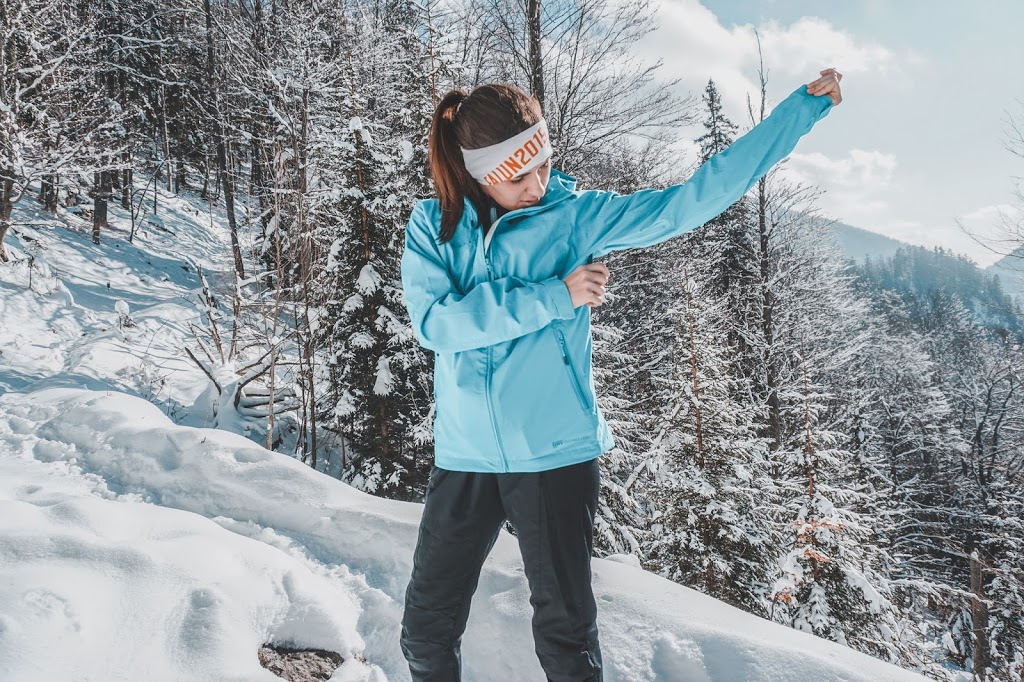 How much does a set of clothes for the mountains cost?
Until I was particularly interested in mountain trekking, I did not realize how much the winter trekking set cost. Unfortunately, the amounts do not belong to the lowest and I have the impression that there is no upper limit here. I knew that the snowboard set is quite expensive, but when I started looking for a decent hardshell jacket, I began to wonder: why all these thin jackets cost a over 250 euros?! Now I know that good quality mountain clothes, unfortunately, cost, but not everything that is expensive will be the best immediately. Just like not everything that looks good is the right choice. The best way is to read labels – always! If the jacket is waterproof, it must be given to what extent. If it is intended for winter, it must be written to which temperatures. I pass over all the clothes with labels without any clear specifications.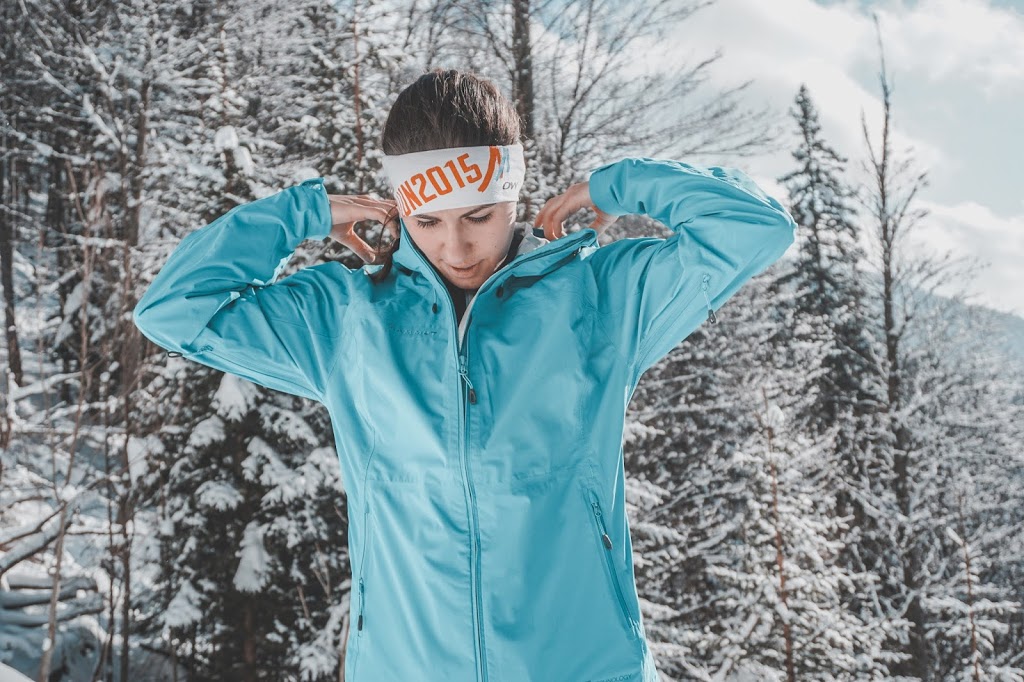 My winter set consists of:
– Nike running leggings (approx. 50eur)
– Hunkemöller sports bra (about 35eur)
– thermo-isolating t-shirt (about 5-15 eur depending on the model) – I use different models and tank tops from Nike to Kalenji from Decathlon.
– thick Alpaca wool socks (about 30eur)
– One-Way thermo-isolating sweatshirt – a very good Finnish company specializing in winter sports clothing.
I also have pants and a snowboard jacket from them and I praise them very much.
I got my item when I was working during ski-jumping in Sweden. But on the website it normally costed around 100eur. You can find typical softshells in similar price range around 60-100eur.
– Odlo softshell trousers (about 100eur).
I look for a different pair now.
Unfortunately, it will be up to  200-250eur
– Mammut Keiko hardshell jacket (170eur, I was lucky to find the discount and the prices of this model were different for individual colors from 220-130eur – it is worth avoiding the white jackets for safety reasons, because such colors are hard to distinguish in the mountains).
– Mammut Passion Light Glove gloves (37eur, discount from 50eur).
– Burton hat (about PLN 35eur), One Way headband
– shoes – as I mentioned earlier, the only weak point in the whole set.
Although they have not let me down yet and have worked surprisingly well in both summer and winter, I would not take them on longer wanderings.
My model comes from Decathlon (Quechua for around 25eur).
It turns out that I have shoes cheaper than gloves, haha.
I am currently looking for a better model. Unfortunately the better ones from Mammut costs around 250eur and more.
The whole set: around 500eur
Is this a lot?
Yes and no.
It all depends on how we look at it.
On the one hand, the amount is definitely not the lowest, but on the other hand the prices of mountain sports clothes do not seem to have an upper limit.
We can find jackets for both 150 and 1000 eur.
I think that it is possible to complete a decent outfit for winter trekking in the mountains at a reasonable price while maintaining a very good quality.
In addition, once purchased clothes have multiple purposes (winter sports, hiking, cycling, etc.), and hopefully will serve us long.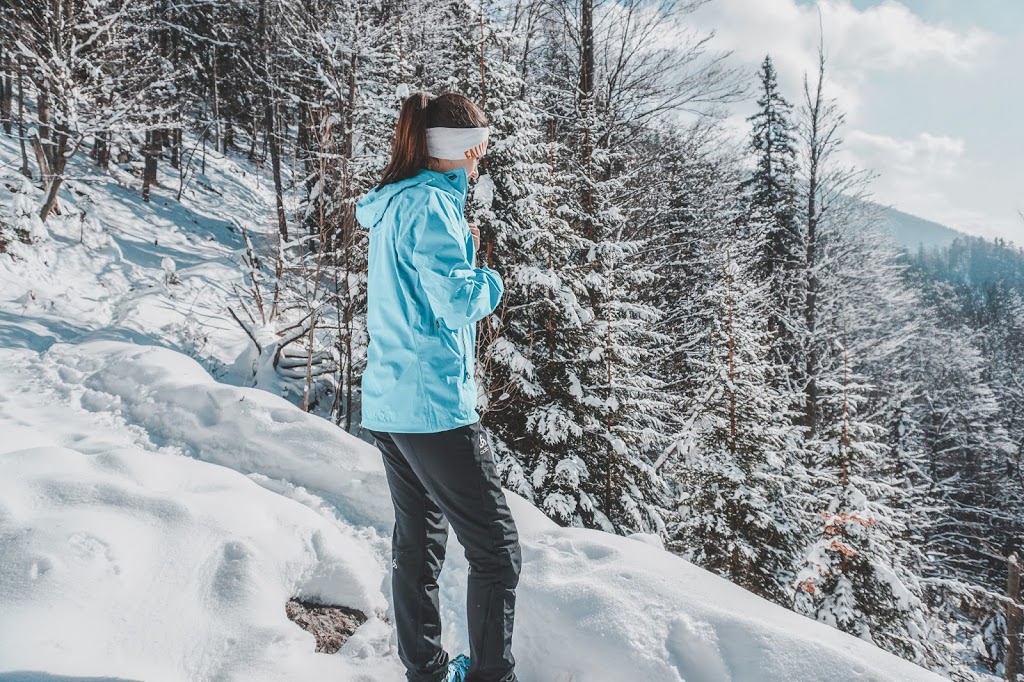 How do I know which mountains clothes will be suitable for me?
This question has been bothering me for a long time.
Looking for a jacket, I had the impression that the longer I looked at different models, the worse, because the choice seemed to be even more difficult.
Trying to cope with the hard decision, I've asked my boyfriend who has much more experience in this case. Unfortunately I only heard: "Choose the one that suits you. You have to dress like an onion", which explained exactly nothing and only intensified my clothing frustration.

After long time of searching and debating, I learned some of the most important things:
– Clothes must be well-fitted to us to avoid discomfort.
The first layer (underwear or thermo leggings) must lie on us like a glove and adhere well to the skin
– It is good to invest in light clothes, which will not constitute an additional burden during a longer route.
My jacket weighs only 360g!
– Water resistance is divided into several types and it is important to read correctly whether our clothes are "water-resistant" (resistance to light rain, hand wash), "water-repellent" (hydrophobic) or "waterproof" (highest level of resistance)
for water).
– It is important to check the material membrane.
The real water resistance starts from 10000mm H20 (in my jacket it's 20000mm)
– We also check the breathability of materials (permeability).
This means that our jacket will isolate us from the atmospheric conditions, and at the same time will evaporate the moisture of our sweat.
It should not be lower than 10.000g H2O / m3 (15000mm in the case of my jacket)
– We avoid cotton and clothes that look good but do not have any parameters
– Many people recommend the layer adhering to the body to be made of merino wool (Merino) clothing.
But until now I've only used wool producs as my socks made of both: merino, alpaca.
– Gore-Tex is not the only right choice.
Many companies have introduced their own unique membrane solutions, such as Dry-Technology from Mammut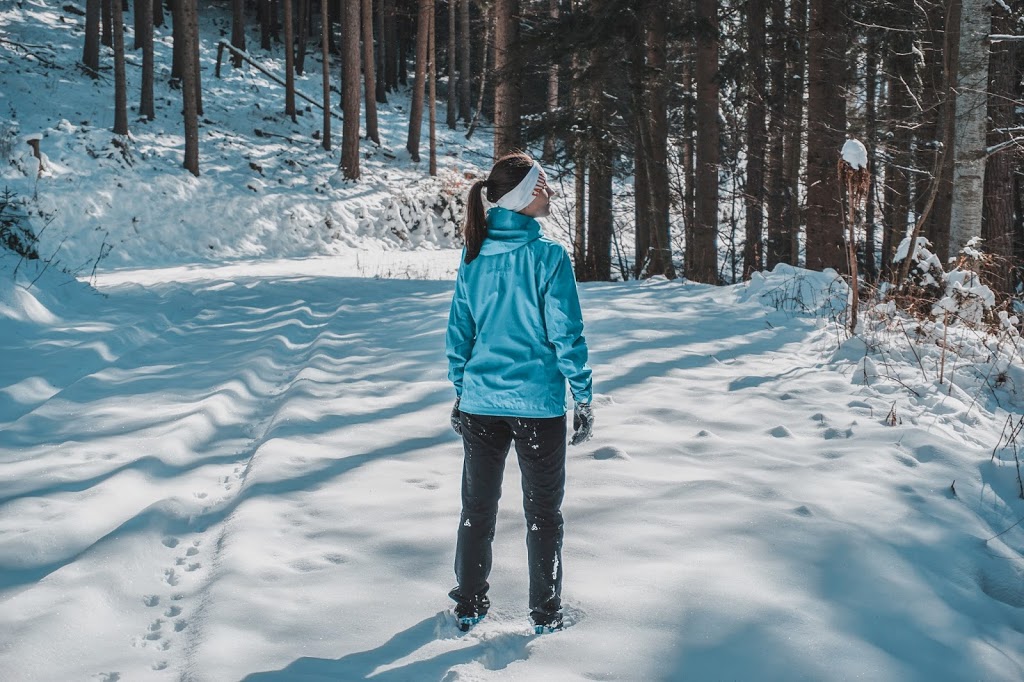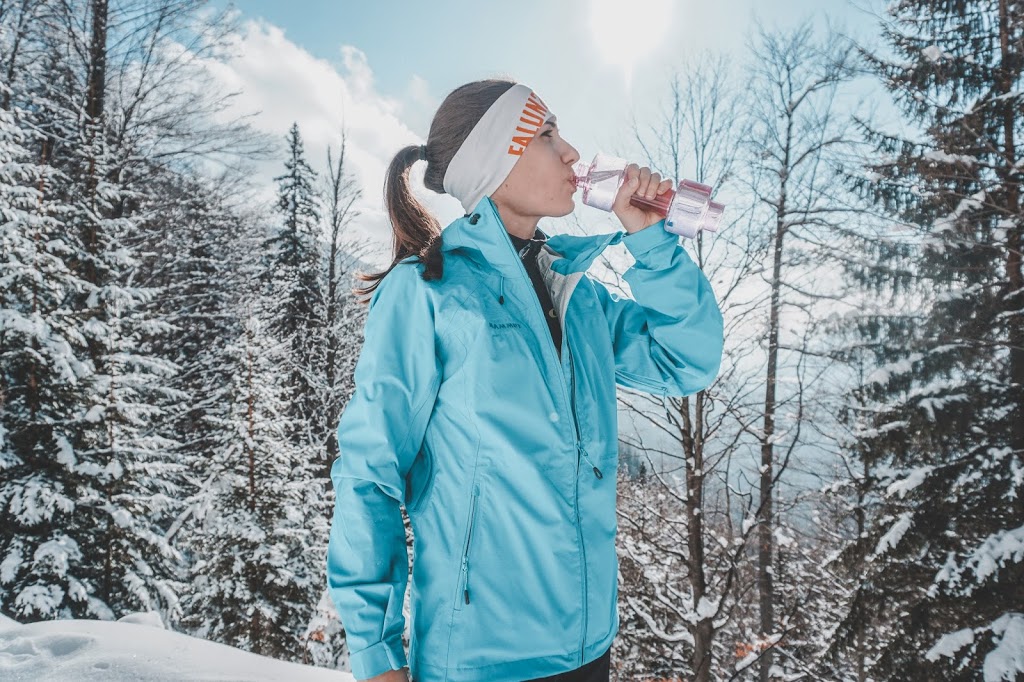 Trekking in the mountains – what we must take with us?
Good clothing is, of course, the basis, but there are a few things that I consider a must have for every trekking (winter and summer).
– Water – there is no purpose to go trekking without water.
It's also good if along the way it's possible to refill our bottle, or buy something to drink in the shelter.
– Snacks – this was my basic mistake in the case of the previous trekking and I will never commit it again.
I assumed that for sure the route will not be too long and the breakfast I ate will give me enough energy.
After 6:45h on the way, a bit of water water and one apple, I literally devoured a whole huge pizza, just by myself! Even if you do not plan a long route, you will certainly get hungry on the way.
Pack the snacks, nuts, or bars that will give you some energy – you can do them yourself.
A piece of chocolate at the top will also be a great idea.
– Charged phone – And don't use it too much on the way.
During the last wander my battery died from the cold because I was pulling it out often to take pictures.
– First aid kit – I do not think I need to explain to anyone.
– Headlamp – when the dark catches us sooner than we thought, it will allow us to return safely and without the need to use our hands.
Additional necessities: poles can ease the movement in the field (currently I am thinking of buying), capacious and comfortable backpack (preferably if it also has a rain cover).
I always take with me an extra pair of thin gloves that I can put on during any crisis situation if they are completely soaked.
I also had an extra sweatshirt, but it did not come in handy.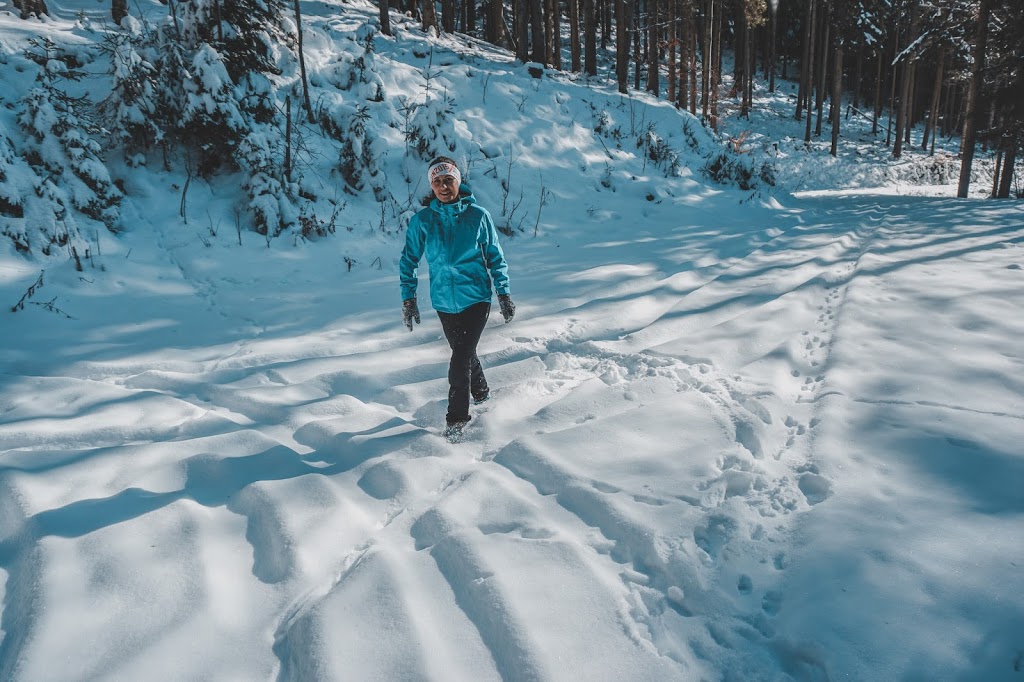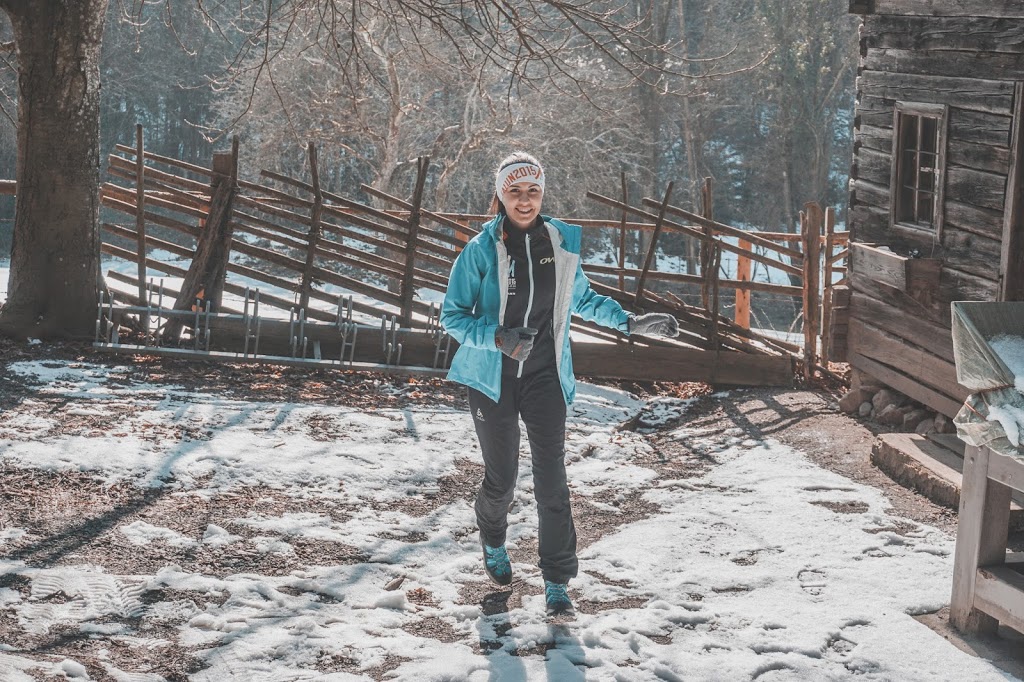 Stores with trekking and mountain clothes – which one have good reviews?
Those from which I personally used:
– Mammut
– One way
– Odlo
– Kalenji (it's more about shirts here)
– Nike (leggings, shirts)
Other companies that have very good opinions among mountain enthusiasts:
– The North Face
– Jack Wolfskin
– Salewa
– Berghaus
Sports bras: I praise Hunkemöller very much (mine is from the D. Kroes collection)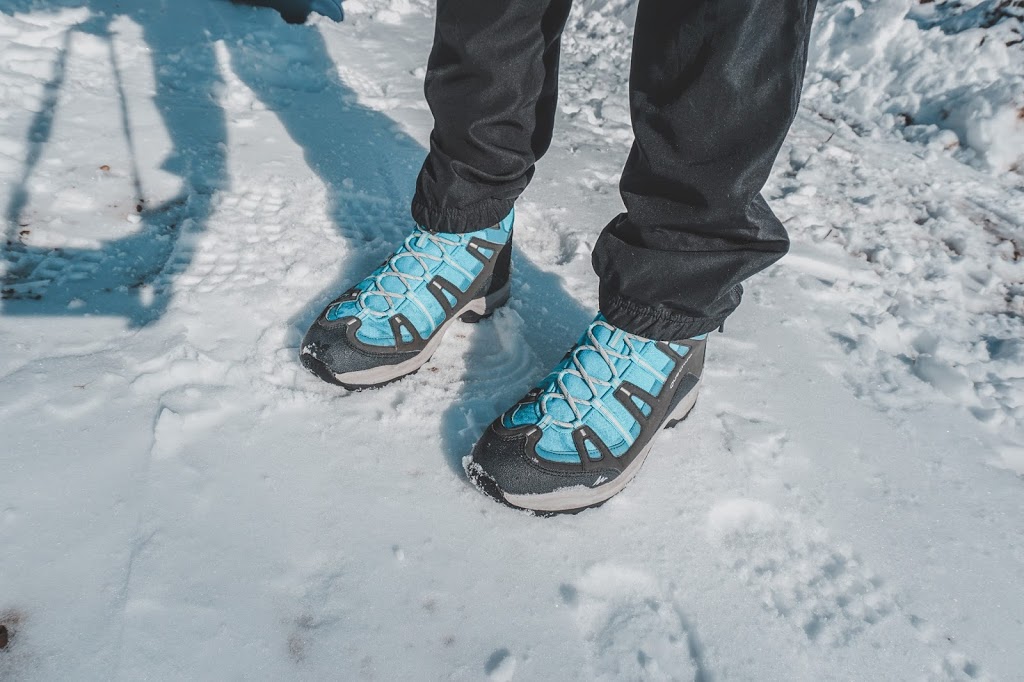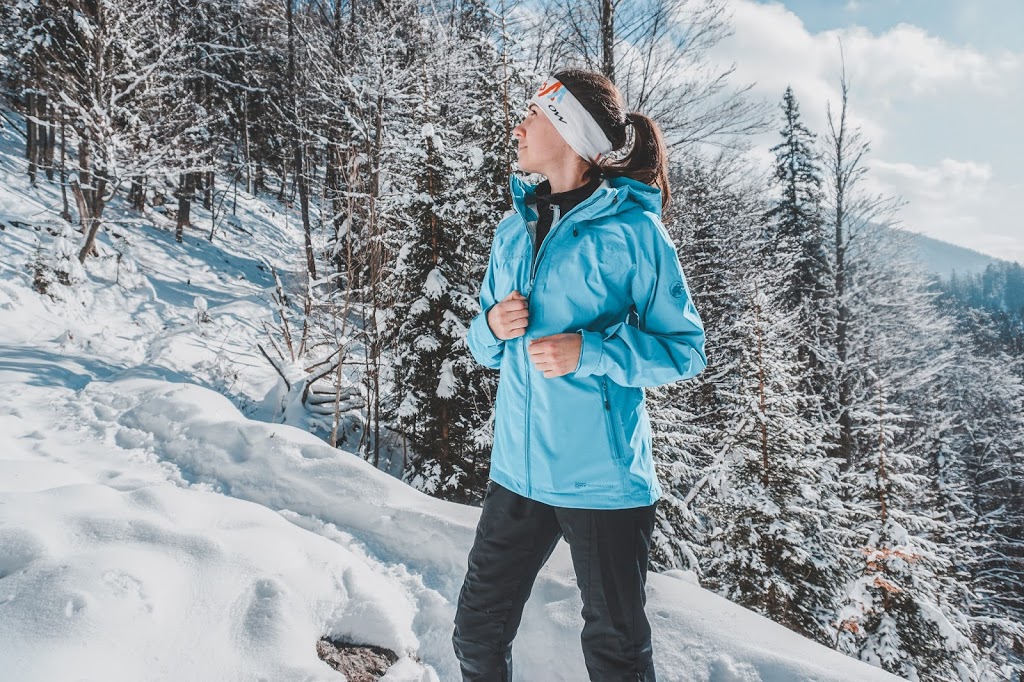 What your set consists of? What are your must haves? And what would you rather avoid?