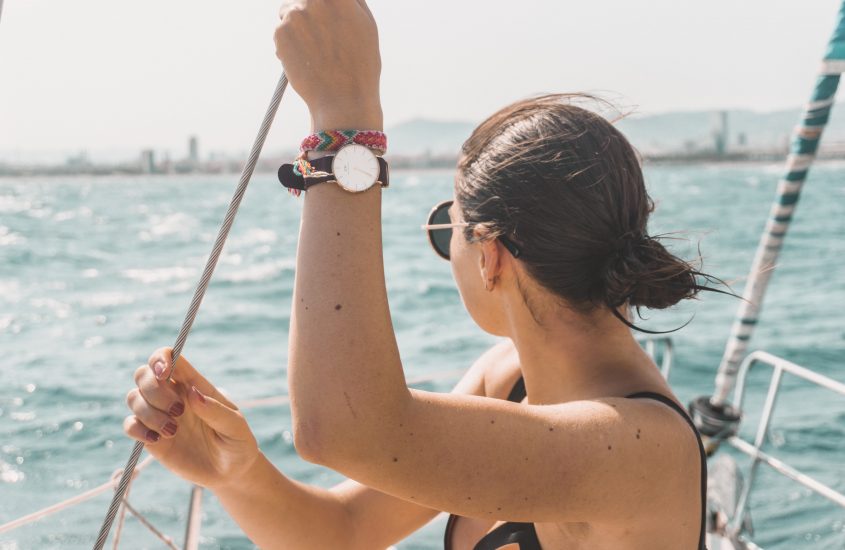 My amazing sailing experience in Barcelona
I'm a sea lover and adventurer by heart, so this sailing experience in Barcelona was a dream come true for me. It was such a spontaneous choice and it was literally the highlight of this trip. The late afternoon tour with the views over Barcelona's city beaches and the harbor, jumping off to the sea from the boat, and some Spanish tapas to finish off the sailing adventure was something I will never forget. So if you're getting excited just by reading this, you should totally consider experiencing it yourself while on your vacation in Barcelona! And you don't need to be a sailor yourself. But let me tell you more about this amazing day.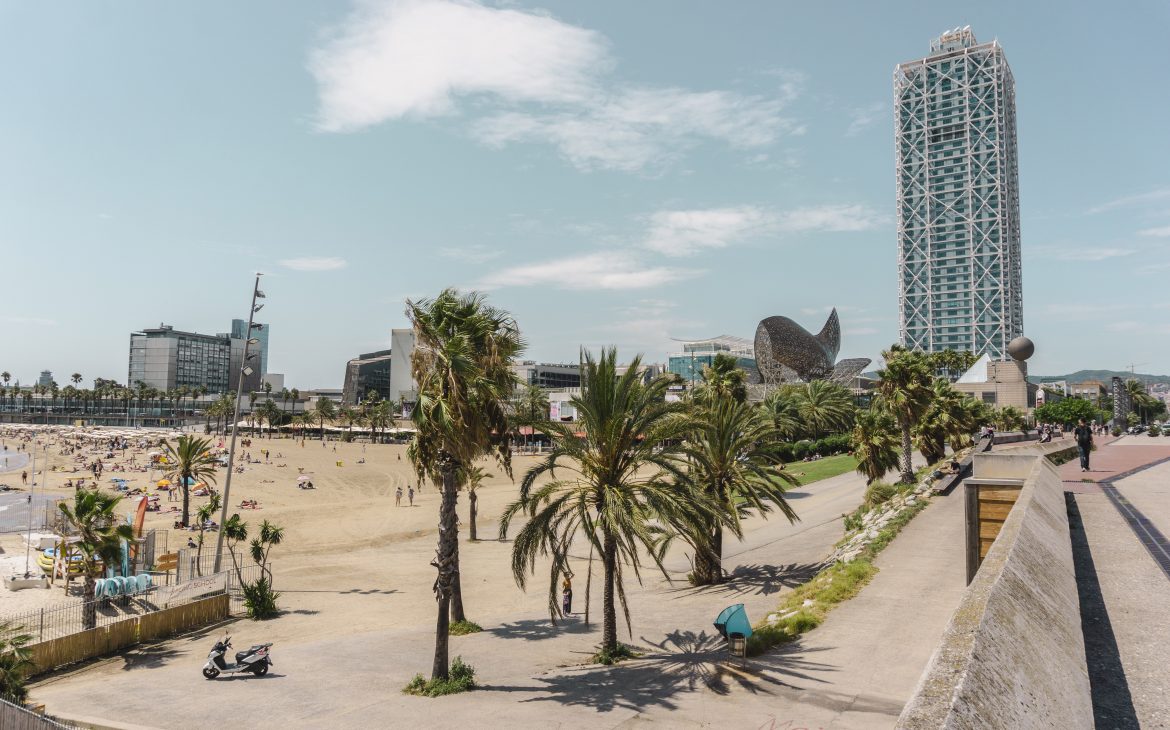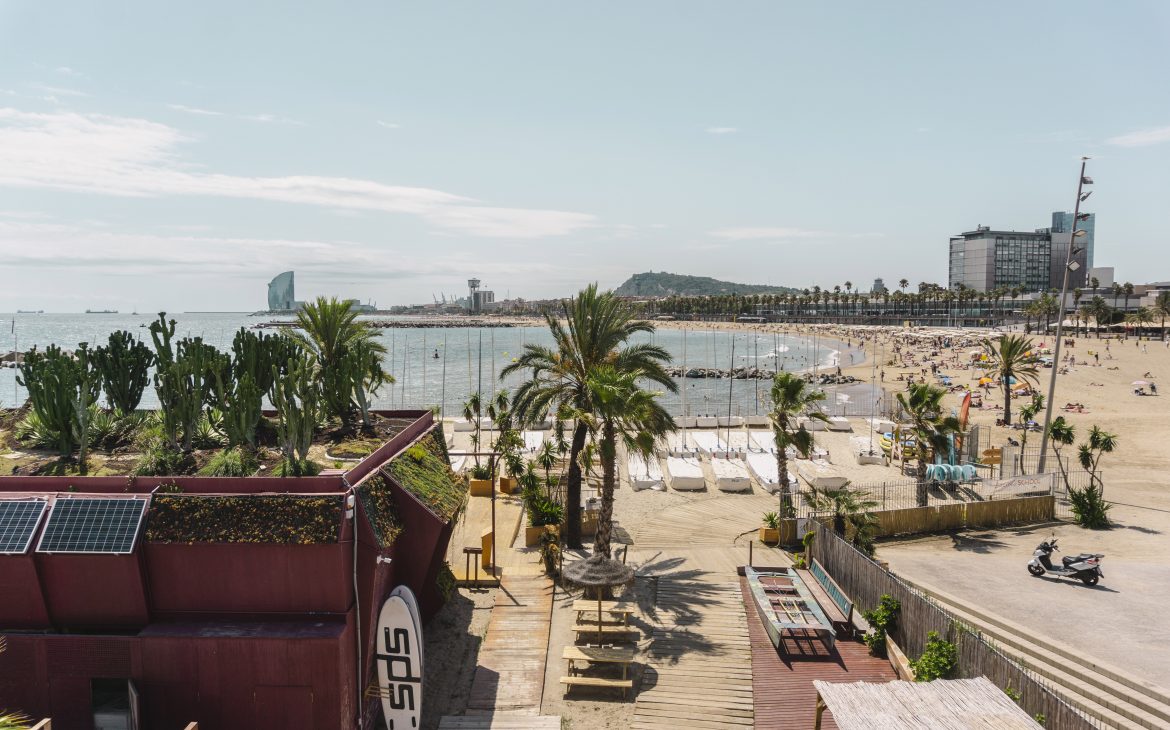 Sailing in Barcelona
I may have a sailing related tattoo on my foot, but I'm no sailor myself (despite of spending a whole week on the yacht while in high-school, sailing on the Masuria region of Poland). So when I browsed through the "Airbnb experiences" page of Barcelona (if you didn't know before, Airbnb offers also a wide range of activities besides just houses and rooms!), and a few sunset sailing tours popped up, I was immediately interested. Barcelona has two big harbors with plenty of room for the boats and various yachts. Turns out that many of the young sailors, who wanted to earn an extra penny while living their dream, offer group sailing tours in Barcelona and it's a perfect way of spending a day while experiencing a different side of the town. We've chosen Asier's sailing tour, because he had amazing reviews, speaks English, and he as the captain has over 15 years of experience. The tour lasts around 2,5 hours and costs 63euros per person (at least this is how much it costed in August 2019). You can see his offer and read more about him and his tour: here.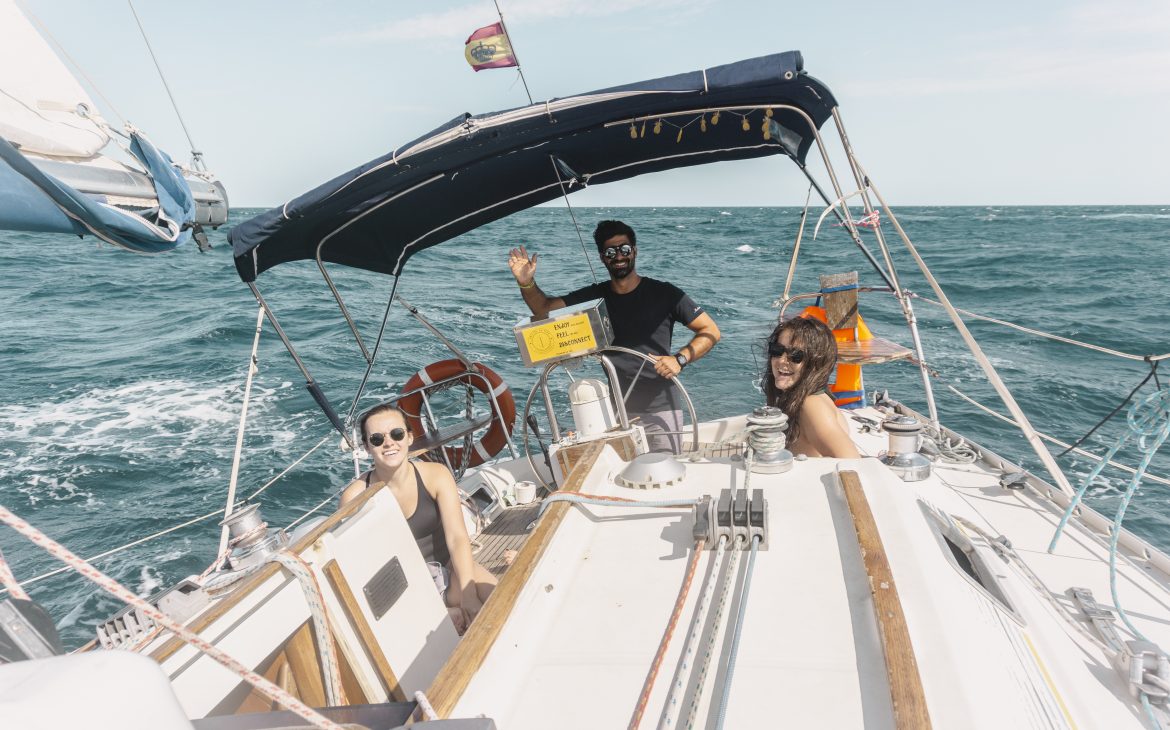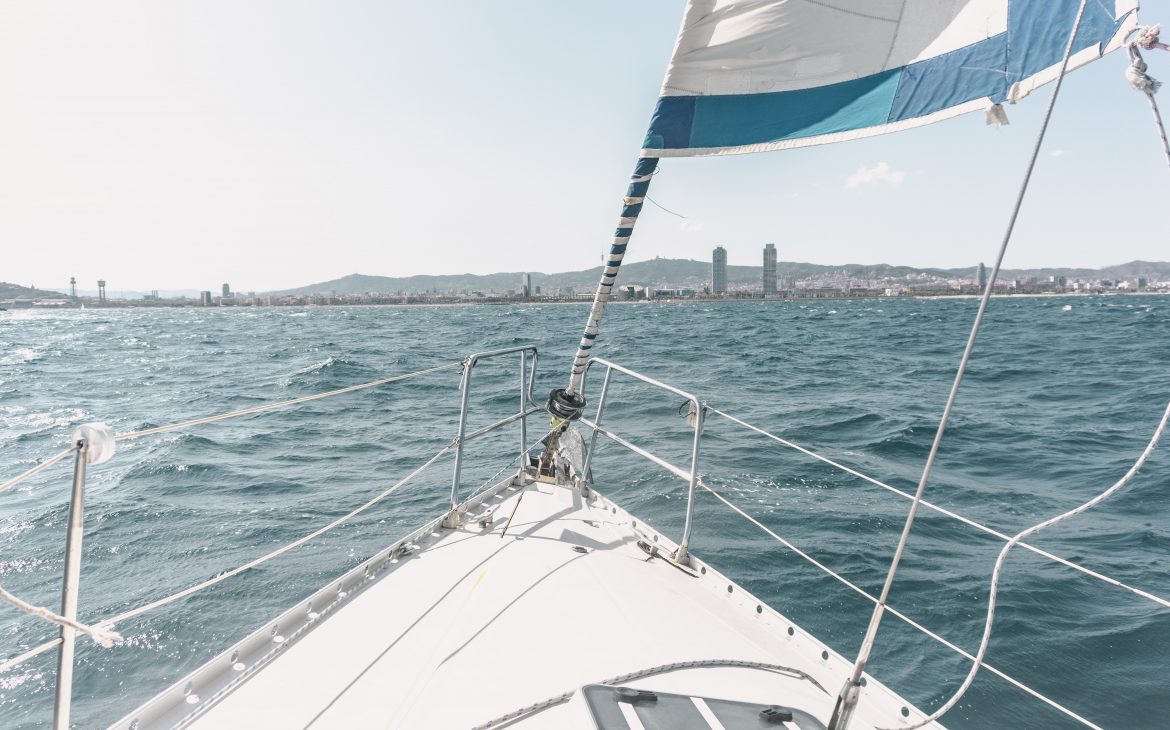 How to book the sailing adventure?
Firs of all, you need to have an Airbnb account (it's free), then you browse through various experiences and choose your favorite. Remember that you interact with real people, and most of them do it all just as their hobby, so be nice! Normally it's enough to just pick a date that suits you (there's a calendar available) and pay online. Many experiences, just like sailing in Barcelona are heavily dependent on the weather conditions and it may happen that your trip will be cancelled. It happened to us because of the storm the day before, but we've checked the forecast and chose another day. In case of cancellation, your money will be automatically refunded. Normally sailing trips are available for more than 2 people, so you will share the adventure with some strangers. If you're easy going, like to meet new people and experience new things, you will love it for sure. We were lucky to spend this day with two lovely girls from the USA.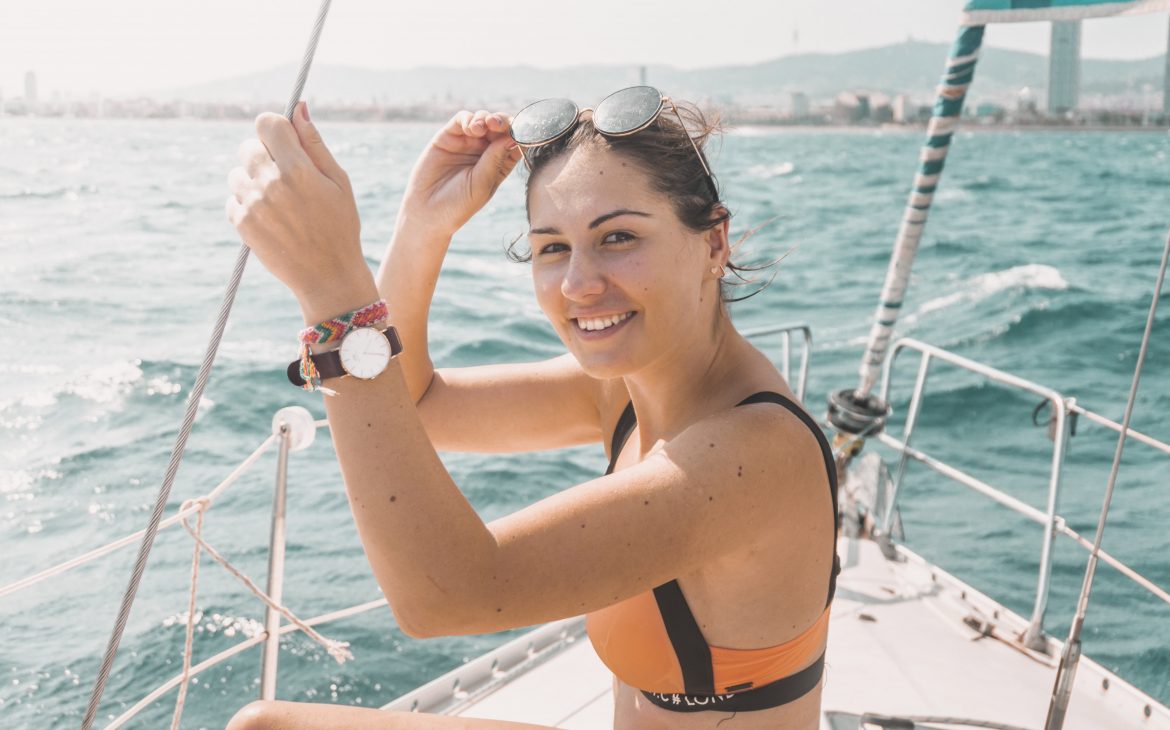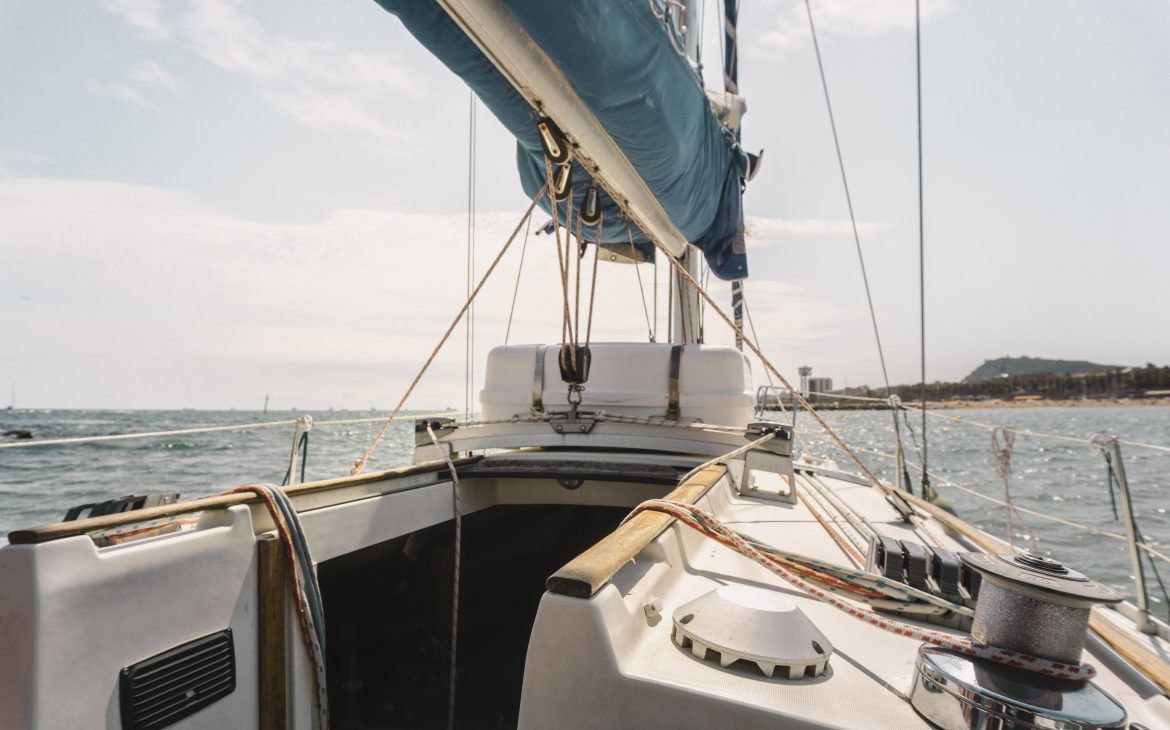 My favorite moments of the trip
Barcelona was great and artsy, but the city heat was at some point almost unbearable. I'm used to traveling to the islands, so a total lack of shade on Barcelona's city beaches was a completely new thing for me. Being able to escape the concrete jungle for a while, feel the breeze and jump off the boat was truly special! Asier was really prepared and he had lots of cold drinks for us as well. Having a small beer with a view like this one was so refreshing as well. Plus the day we chose for our sailing experience was a little bit windy, so the sea was bumpy. Asier warned us about it before, in case if someone would get seasick, but we all agreed to sail anyways, and it was the best decision ever! I think it made it all even more interesting, especially having in mind that Asier sails without the engine. After jumping out the (still sailing!) boat, we've held ourselves onto the line and the life ring in the end (it was so hard to sit on it, but so fun!).
We've watched Barcelona from a totally different perspective, sailed along the coast and admired the city's hill Tibidabo from the distance as well. After arriving at the harbor we were welcomed with some more cold drinks, and a small variety of cheeses and sausages (Spain is famous for their snacks – tapas). Overall it was my favorite experience and I can't recommend it enough. I also wish I could be able feel this warm sun on my face anytime I feel like it gets way too cold in Austria!