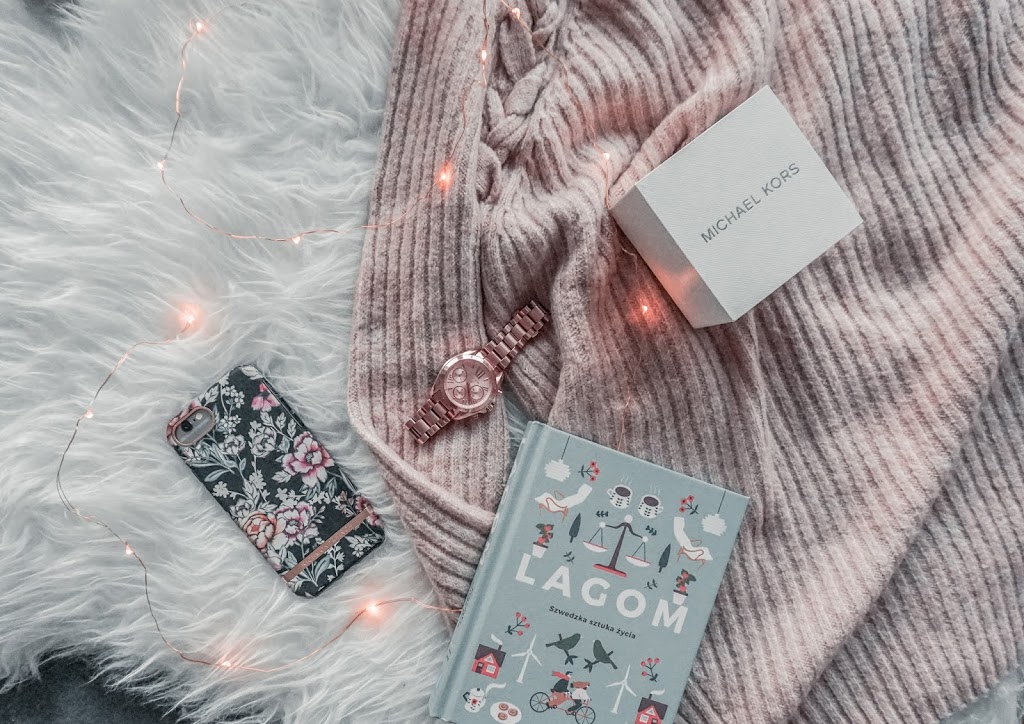 Here's the thing with the things on my wishlist: most of the time I dream of them for a good couple of years, and that woulnd't be so strange, if not the fact that nothing stops me from buying them. Instead, there are plenty of worries popping up in my head, with another thousand of doubts, I start to hesitate, which usually ends up with me leaving this thought for later. And the game starts all over.
So what has changed that I finally motivated myself to buy my dream Michael Kors watch and why did I hesitate for a few years?
Read on.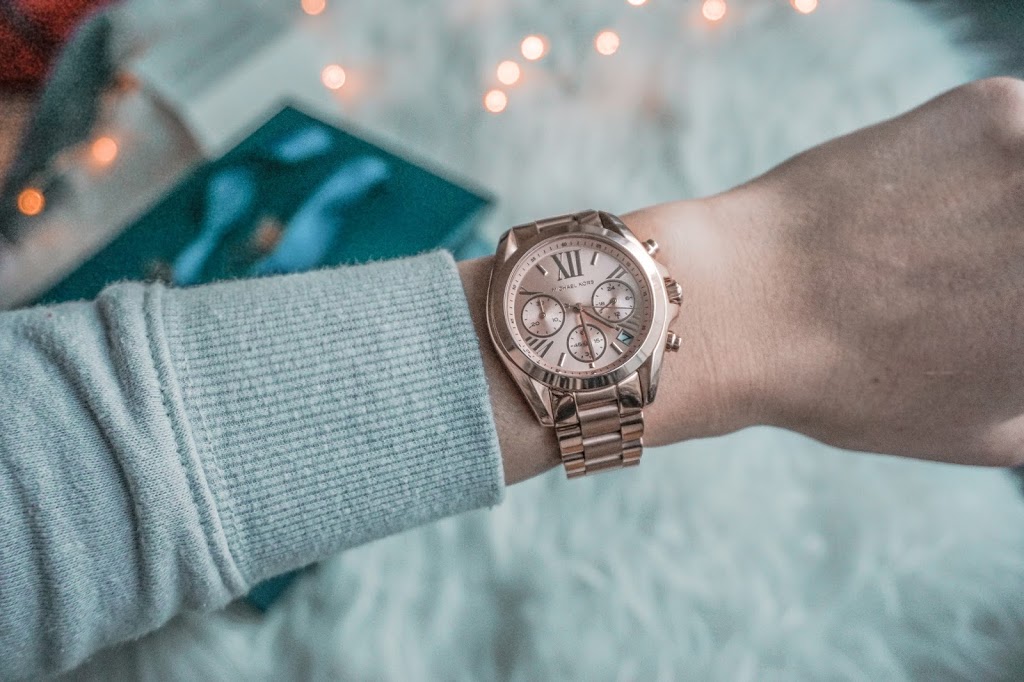 Gold Michael Kors watch
It must have been a while ago, when
I started spotting this certain watch on the foreign blogs.
It was most common in the gold, oversize version. I liked it immediately because I like those particular parts of the outfits. Simple way of dressing up, comfy materials and one piece of jewellery – that's how I like it the most.
Since that time I've noticed the Michael Kors brand to become more and more popular, both when it comes to jewellery and watches, as well as when it comes to their bags with the famous logo. And even though I usually refuse to fall for the short term fashion, I liked this watch so much, that I kept thinking about it for a couple of years.
Later on, I thought about the color of the watch – and in the Internet I found many diversified opinions that those are "fashion" watches and after a certain time of usage, they may lose its color.
So I fell into a small paradox of thoughts.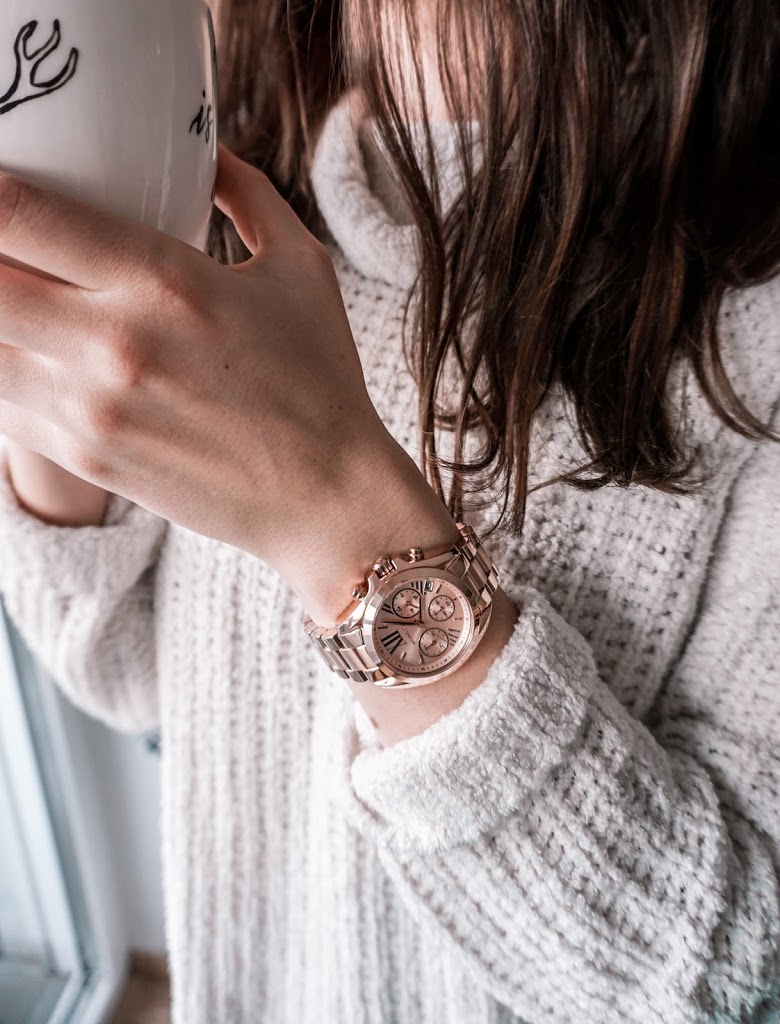 Watch MK Bradshaw Mini (Rose Gold)
All in all, we're never certain if any of those things that we buy, will truly last for years of usage. We can't say for sure neither about the material that they are made of, or color or actually… nothing. But when somehing will truly make you happy, and it's not gonna lay around, dusty in the corner, I believe that listening to your common sense will be the best possible decision.
Thinking about all those advantages and disadvantages didn't make me happy at all, and it just grew my doubts about the purchase – and it's not even that serious topic as for example, buying a house.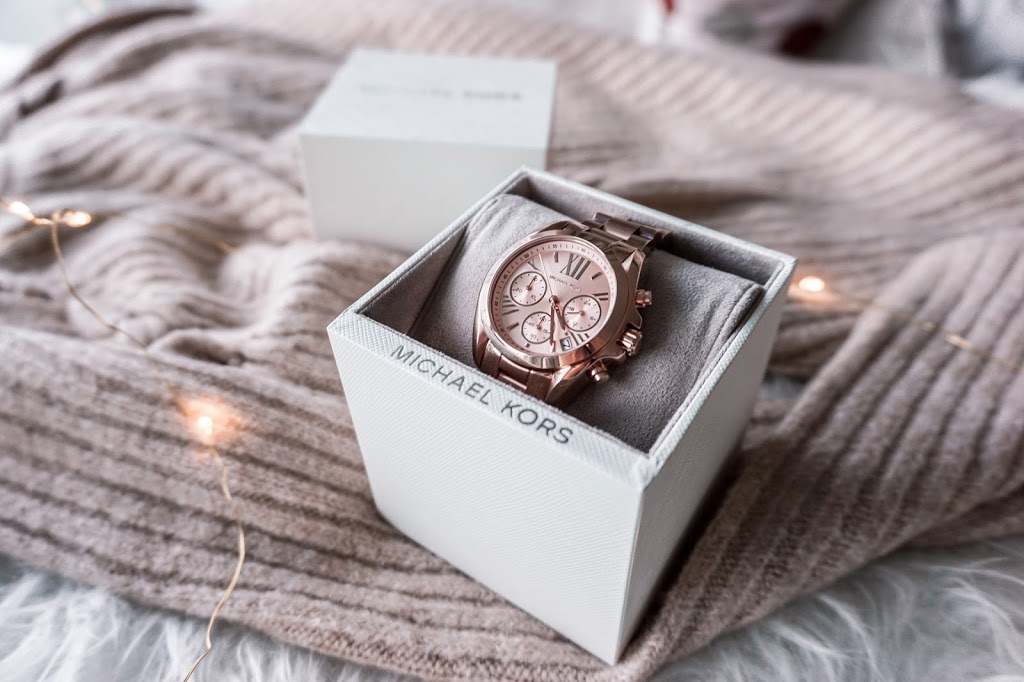 Shopping minimalism
I often read blogs regarding minimalism topics, as well as the "capsule wardrobe" ideas, which encourage the readers to reduce the amount of things we buy. I think that was the main reason of my doubts before buying the watch. It's not the most necessary thing – although I personally belong to those who check the time on the wrist, rather than using the phone for that.
But this year I've promised myself to not worry so much. And I don't mean that I will suddenly fall into the shopping craziness. But I drew some conclusions that it's important to be a conscious consumer, and avoid extremes in every matter, as long as it wouldn't make us happy.
I feel very good with this decision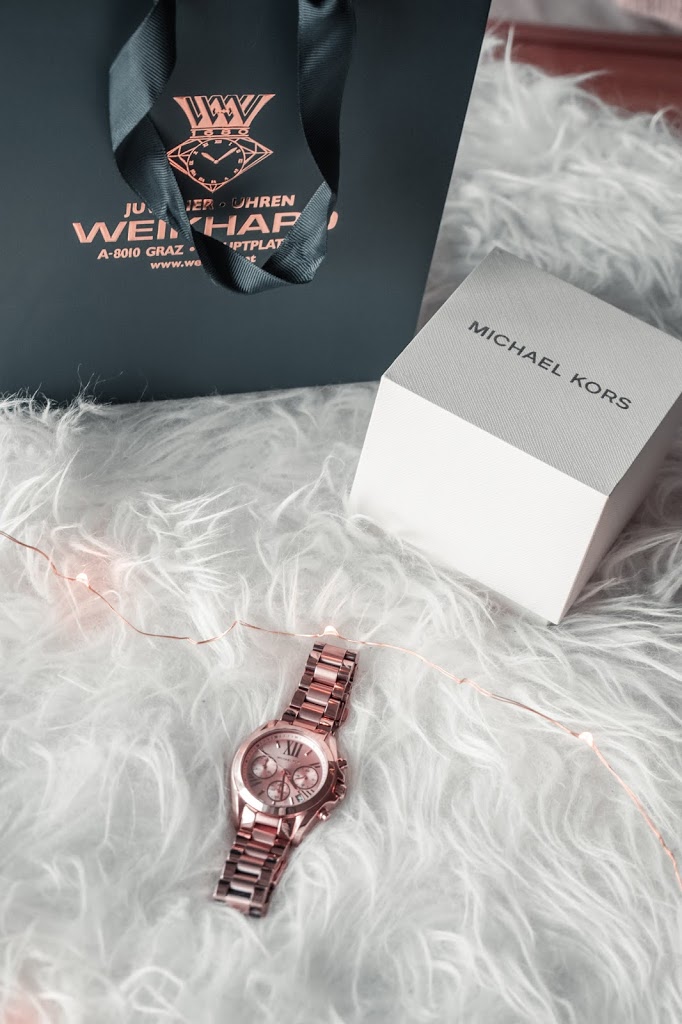 What do you think about overthinking the purchases? Are you more like a "thinker buyer" or do you do it spontaneously?