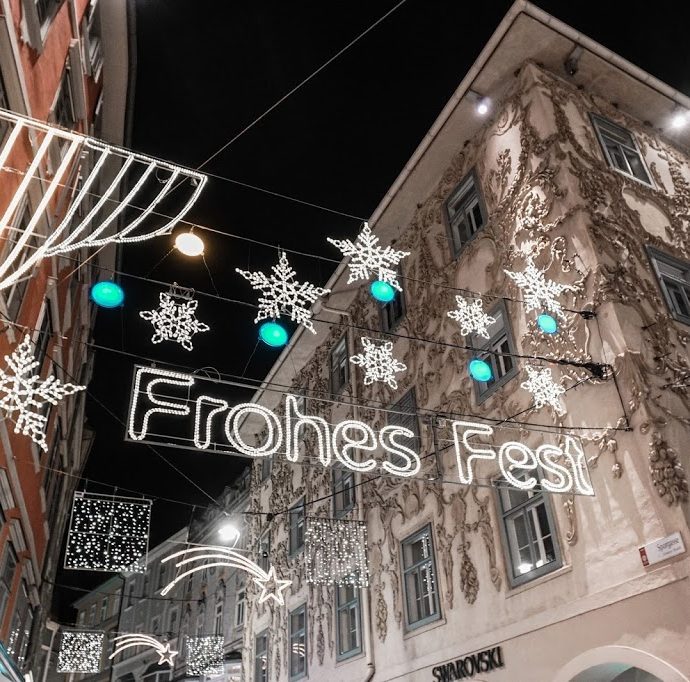 My favorite Christmas markets in Graz, or why it's worth visiting Austria in the winter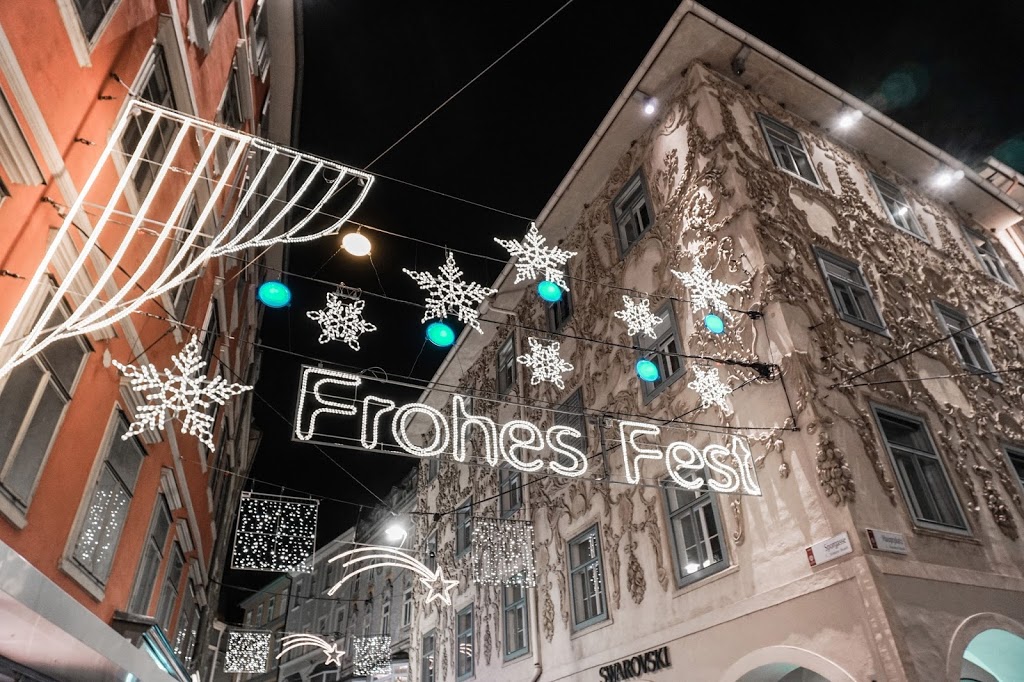 Holidays in Graz mean one thing: Christmas markets (fairs). And there is nothing better than mulled wine with friends during a cold evening. Yes, I know, you say that it is not profitable, that it is better to buy a bottle and do it yourself, that everything in such markets is overpriced.. I will never agree with it. There is magic in supermarkets. Period! Similar, traditional supermarkets have been known for a long time in Austria, Germany, but also Slovenia, and are slowly starting to spread a bit also in Poland. For me, the only real fairs are the Austrian ones and if you've never been to Austria – here's the reason to visit it in the Winter!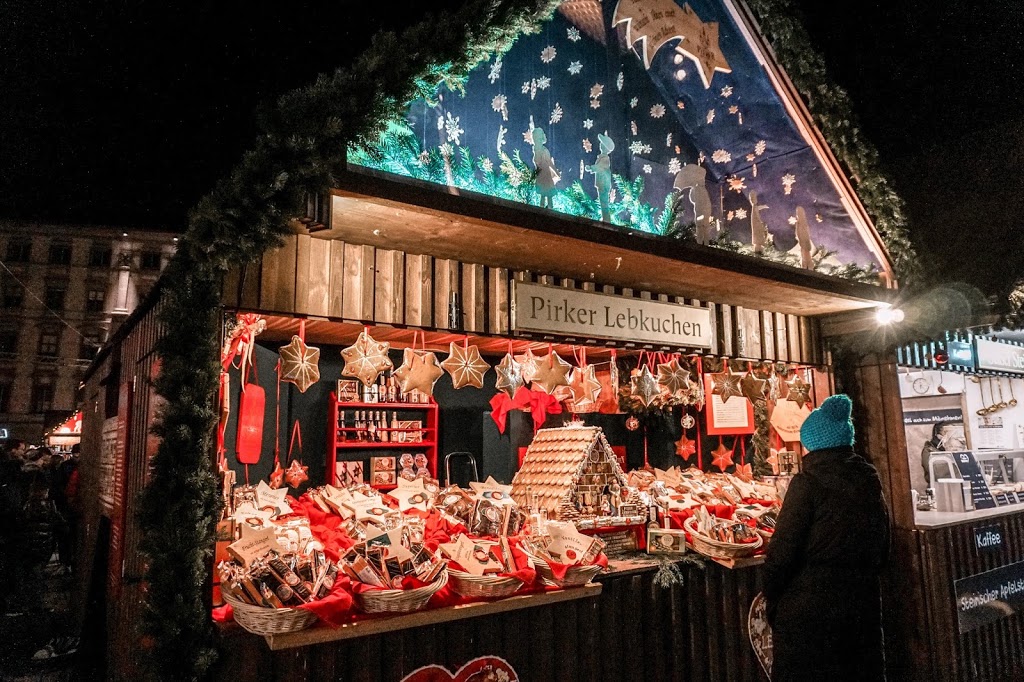 Christmas markets in Graz
I wrote about fairs and Christmas markets last year in the entry about my first winter in Austria. And believe it or not, but this year my excitement level was similar (if not bigger). I can't help it, I love Christmas! All these decorations, kitschy songs, sweaters with reindeers and now also the fact that I have around me a lot of beautiful Christmas markets. With all the lights and the scent of mulled wine in the air, you can not complain about the gloomy winter. Fairs in Graz are located on almost every square – so you can walk from one to another and try something different in each of them.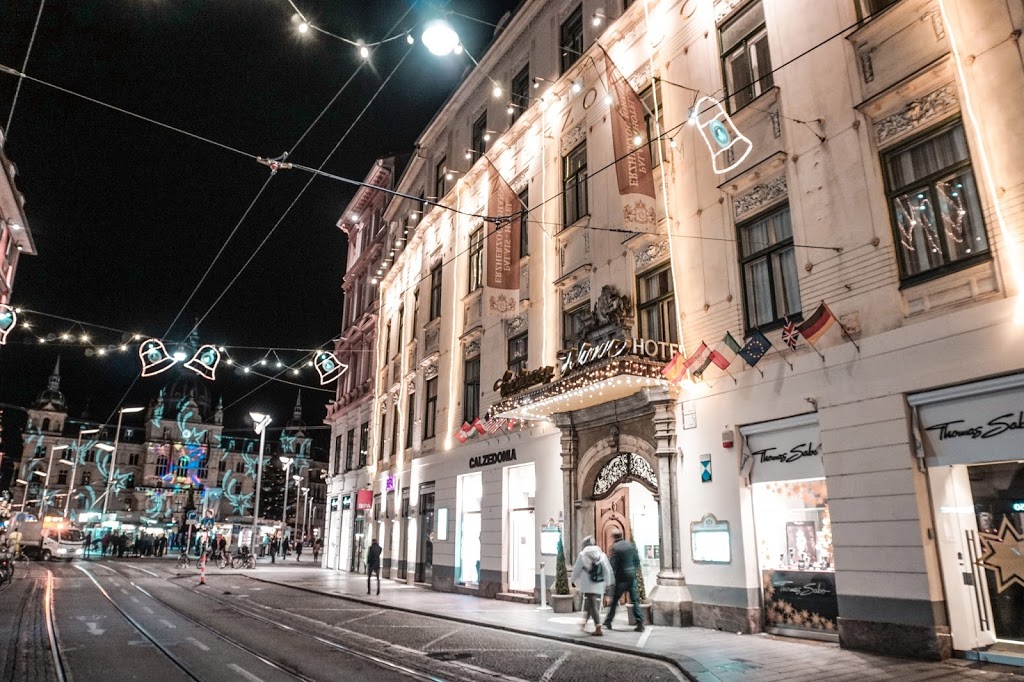 My favorite Christmas markets in Graz – addresses of places
My favorite Christmas market in Graz is definitely the one at the main square in the city center: Christkindlmarkt am Hauptplatz (open daily from 10-20).
You can try there the best punch with the flavor of gingerbreads with whipped cream, hot cakes (Baumkuchen) and smelly, although supposedly tasty raclette cheese (served on bread), which I have not dared to order and the favorite of most people: red punch with a mix of forest fruits
.

Another is the market at Glockenspielplatz, to which you can easily walk from the main square.
It's worth to try the almond punch here.
(Opened from 11-20).

Market on the Schlossberg hill in Graz is a place you simply can not miss!
You can go there on foot (although the stairs can be temporarily closed, you can enter from the other side on a flat surface), by a cable car or a lift in the middle of the mountain.
At the top you will not only have a beautiful view of the city, the famous clock tower, but also the best restaurants in Graz and a little market with alpaca wool products (alpacas also appear during the day).
(Opened from 10-20).

Kinder-Adventmarkt Kleine Neutorgasse, although the name suggests that it is for children only, adults certainly enjoy the attractions out there as well. 
You can get there also various sweets and fruits in chocolate.
However, you will not buy alcohol here. Similar market can be also found
 at Mariahilferplatz
The last of the favorites is Christkindlmarkt im Franziskanerviertel where you can buy huge pretzels in different flavors.
(Market open from 11-19, gastronomy from 12-21: 45).

A list of all Christmas markets in Graz along with opening hours can be found at: graztourismus.at (in German and English)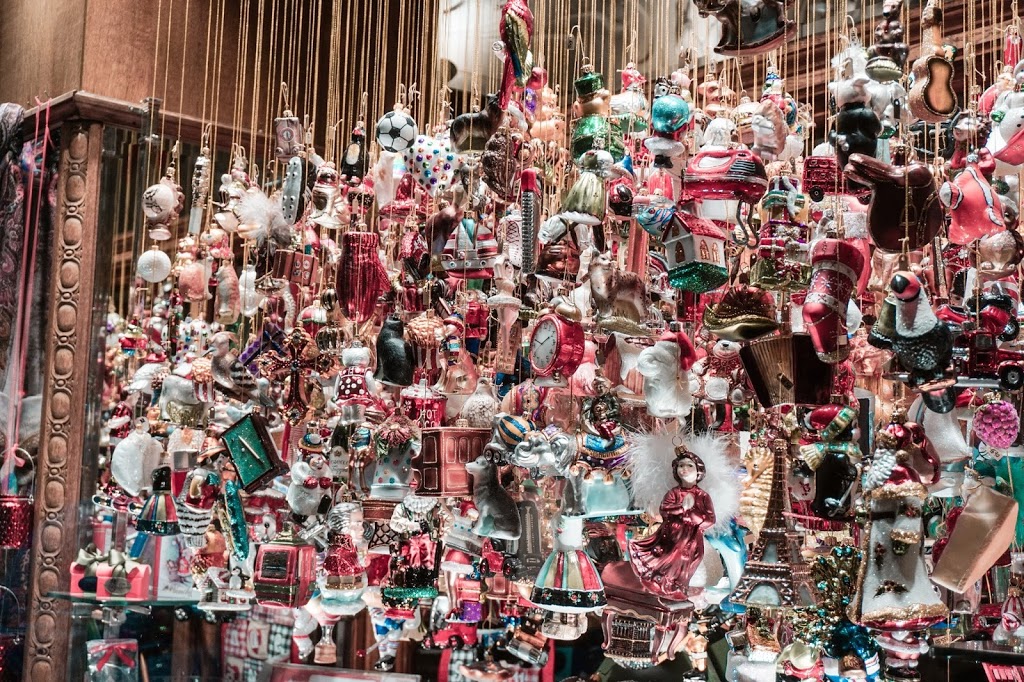 Exemplary prices at the Christmas market in Austria

If you want to order mulled wine, mulled beer or punch, you have to pay a bail for the cup, which will be returned to you when you give it back. Each city has different designs and types of cups – some more beautiful and worth keeping as souvenirs, others are ordinary. I own two metal mugs from last year's market on the Schlossberg hill. The deposit price is usually between 2,5EUR and 5EUR depending on the cup.
And here are the other prices you can expect during a visit among supermarkets (prices may vary from places):
– Red mulled wine: 2.5 – 3.5 EUR
– Punch (standard or non-alcoholic): 3-5 EUR
– Baked kołacz (Baumkuchen): 4- 4.5 EUR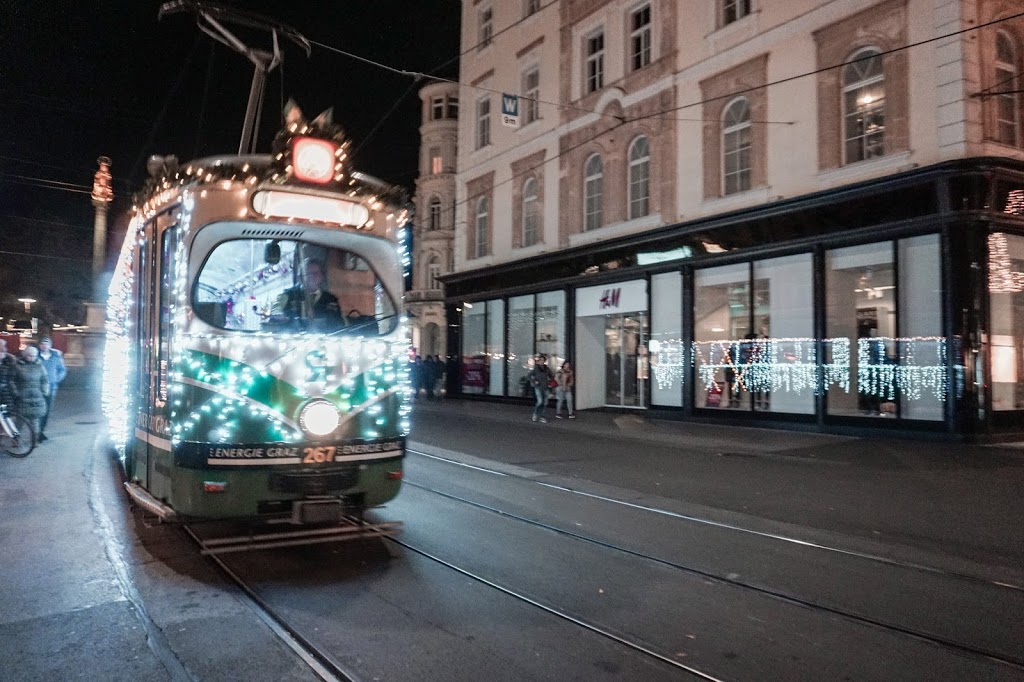 Christmas markets in other countries

I saw a few small stands in major Polish cities, but they are not as popular as Austrian or German. The fairs can also be found in Slovenia – I visited Maribor with my friends, but I still remain faithful to those in Graz and Vienna.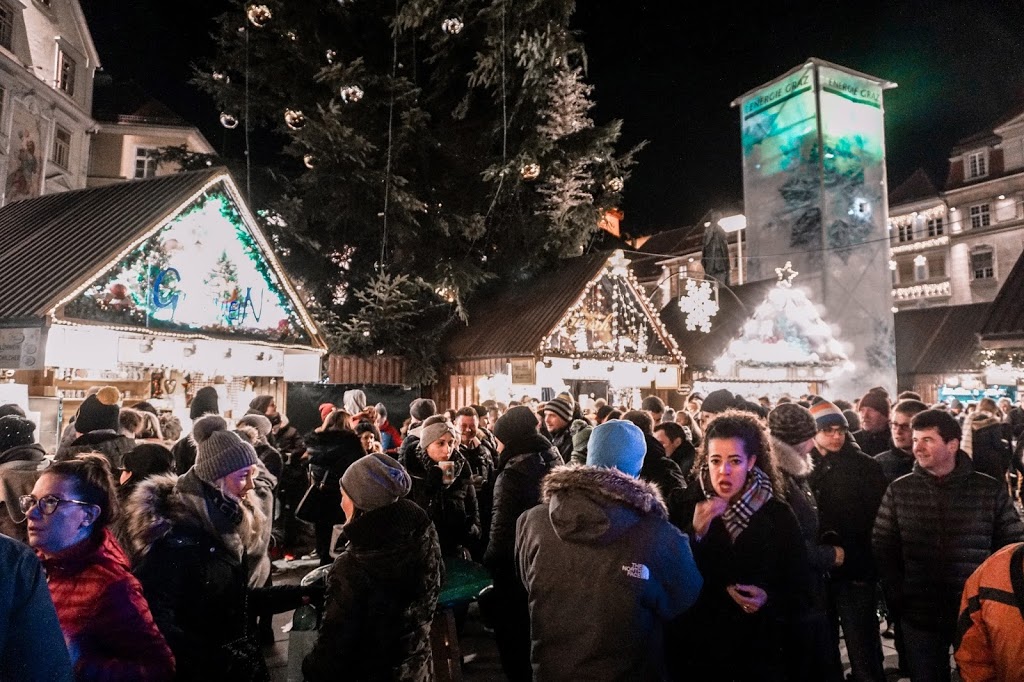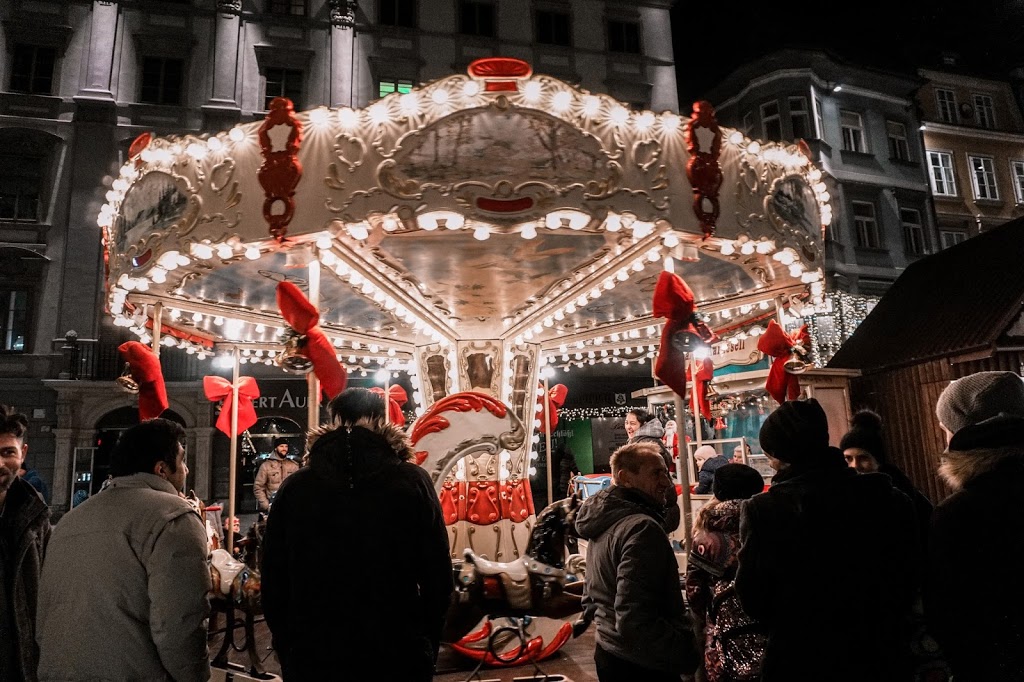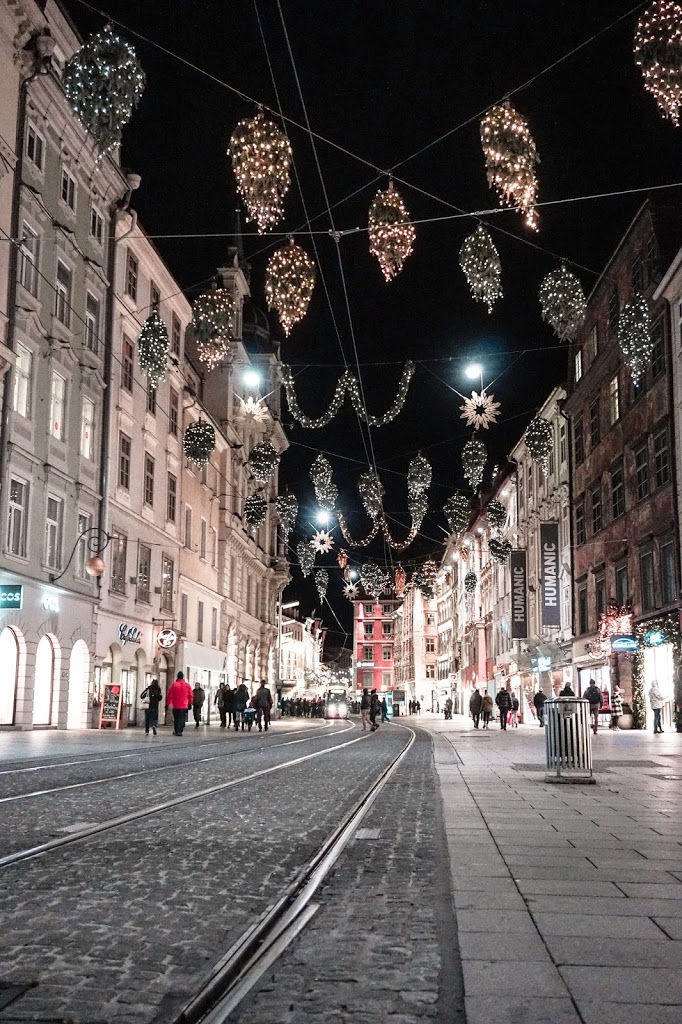 Have you ever been to any Christmas market? Which was your favorite?