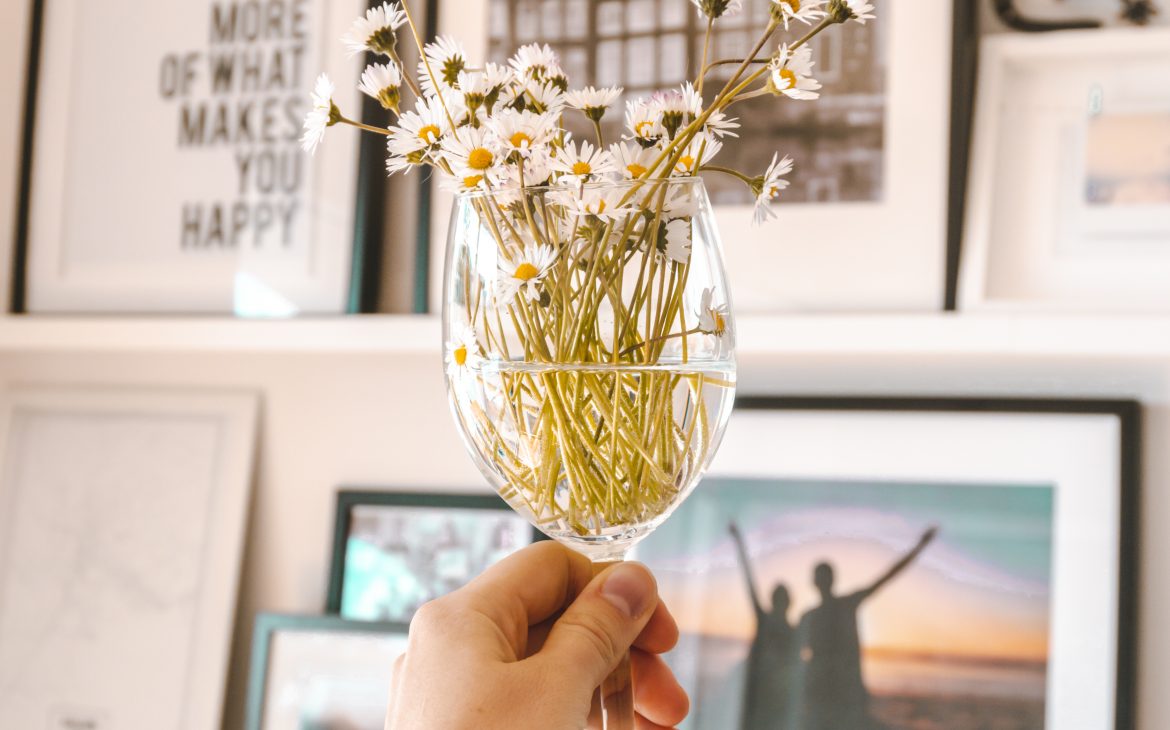 Photo tutorial – how to take better pictures with your phone?
Phone photography is such an underestimated aspect! So many people, who admire other's artworks, are giving up on learning photography, because they feel like the lack of the professional equipment, such as: DSLR or mirrorless camera (which I personally use and recommend, too). But phones come in handy many times – most of us carry ours around everywhere, and the new models offer such advanced lens. That's why I decided to encourage you to try out simple phone photography, and today, in my little tutorial, I will show you how to take better pictures at home- based on a few examples.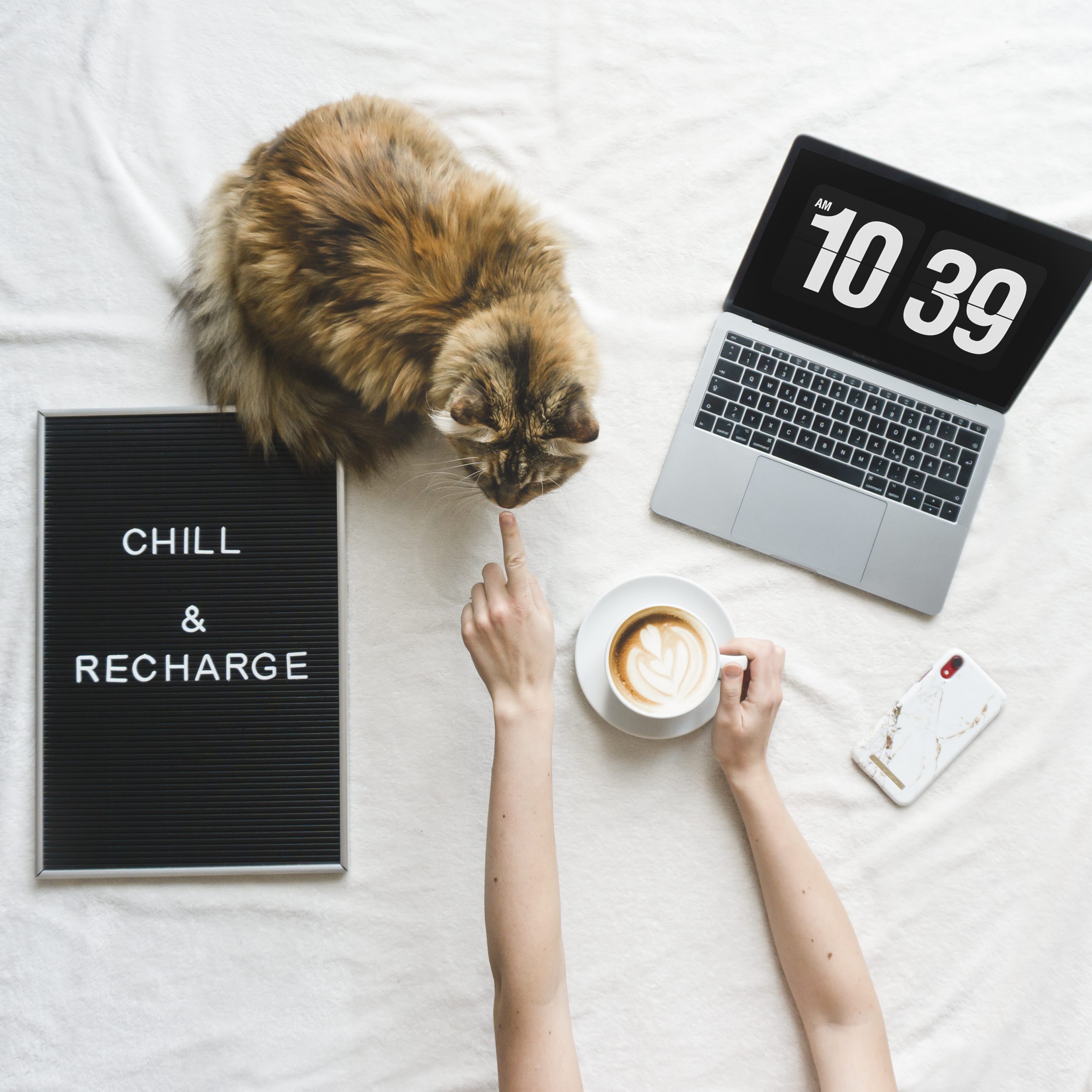 The first step towards taking better phone photos
First of all, start with cleaning your phone's lens. I know that it sounds silly, but I clean mine almost every time before taking any picture (usually with my shirt :)). That's because we're touching our phones constantly or also while putting it in our pockets. The lens gets dusty or it has some fingerprints smudges on it. With the clean lens your phone photos become sharp and clear! Besides, I really think that each phone is good enough for it. I photograph with my iPhone XR and I'm really happy with it. Of course, the newer the phone, the better the lens, the better are the possibilities, but let's not give up on the older models – let's give them the chance they deserve!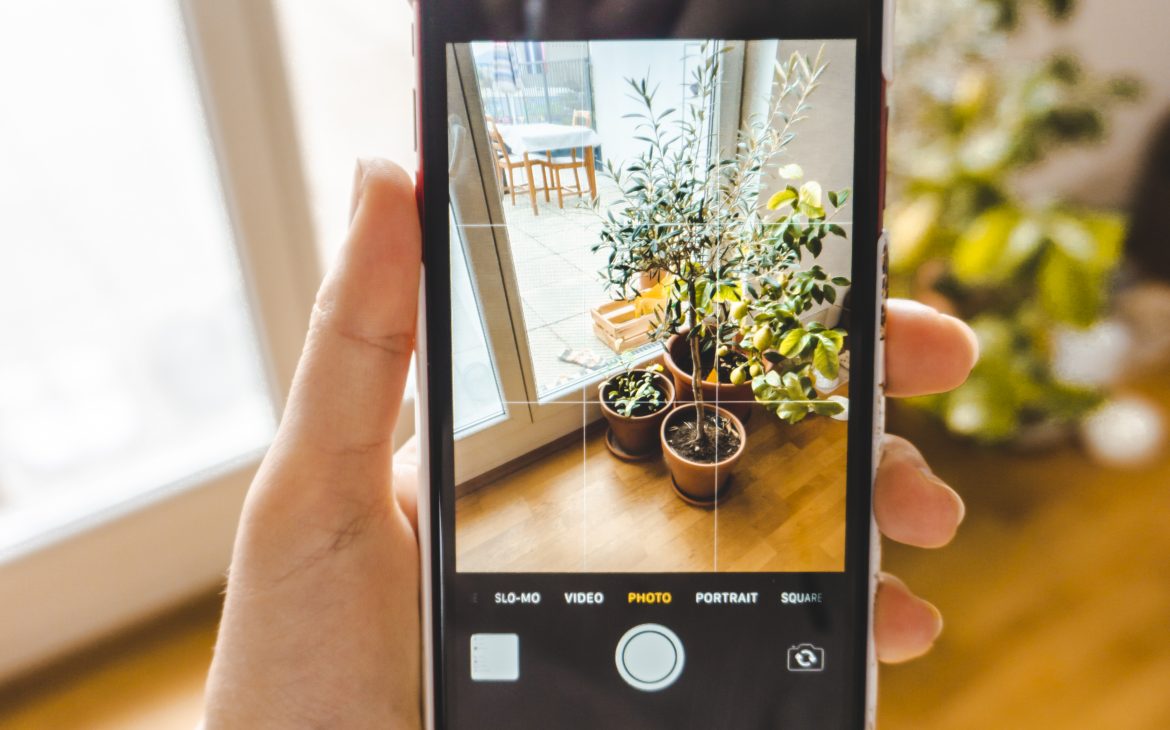 How to photograph straight?
That's the favorite advice of my instagram followers! Don't forget that I'm posting various photo tutorials and tips on my instagram account @thedailywonders and you're warmly invited to check out my profile and give me a follow!
To maintain the proper proportions in your phone pictures and take them straight, it's useful to use the GRID option. It's built in in almost each phone – and furthermore, you can even turn it on in your DSLR or mirrorless camera, as well! If you haven't heard about it yet, then I truly recommend you to try it out and I personally use it all the time. If you have an iPhone, you go into the settings – Camera – Grid. In some phones you can turn on this option directly in the camera. Remember that those helpful lines are only visible for you while you're photographing and they're not visible on the pictures in the gallery.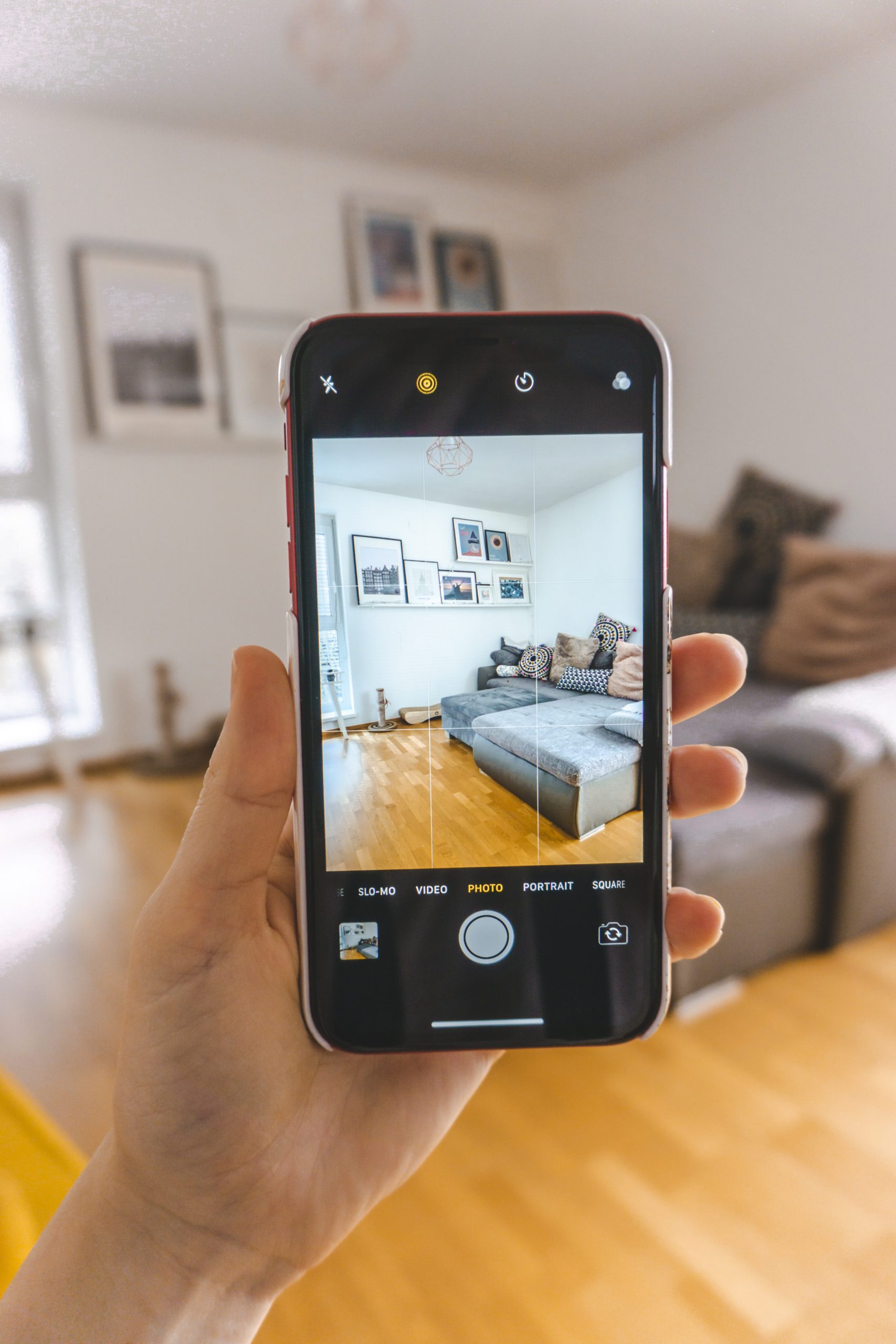 How to take better phone photos at home and how to frame them?
I believe that taking pictures with your phone at home doesn't have to be boring. Many people say that if they're not traveling, then they have nothing to share online – but it's not like this! Our home is our safe space, the oasis, and that kind of interior photography brings so many positive emotions, like: peace, comfort, etc. The beauty is in the simple things.
The willingness to take some phone photos at home is a great motivation to keep our house in order, and so no unnecessary elements will distract us along the way from what we want to show in the foreground (I for example removed some cat toys and moved the scratch trees to the wall – before that, they have been all placed in the middle of the room, and the viewer will focus their attention on them!). Besides, when we use the grid, we should try to fit the lines to the edges of the: windows, doors, door frames, wall edges and corners, etc. Thanks to that, we keep the right proportions, our pictures are aesthetically pleasing and symmetrical. Remember that it's not possible to keep ever single object according to the grid lines – you should pick one main point of reference. For me it was the corner of the walls. Interior pictures look great while you photograph from the corner of the room, to show the extra space. Or directly in front of the object.
Creative phone pictures at home
Photography is a fantastic way of sharing some emotions and telling a story. Let's take those 3 photos above as an example. I wanted to show my followers a picture of the lemon trees in a pot. First photos is wrongly framed, uneven and the elements of the background distract the attention from the main object. The second photo is already better, because we're using a more interesting perspective – the picture is straight, creative and aesthetically well done. Picture number 3 is my favorite, because you're not only displaying the main element, but you're also trying to tell something to your followers – the picture is positive, happy and minimalist, even though it features a few elements (floor, pot, legs in the sweatpants). Which option is your favorite? 🙂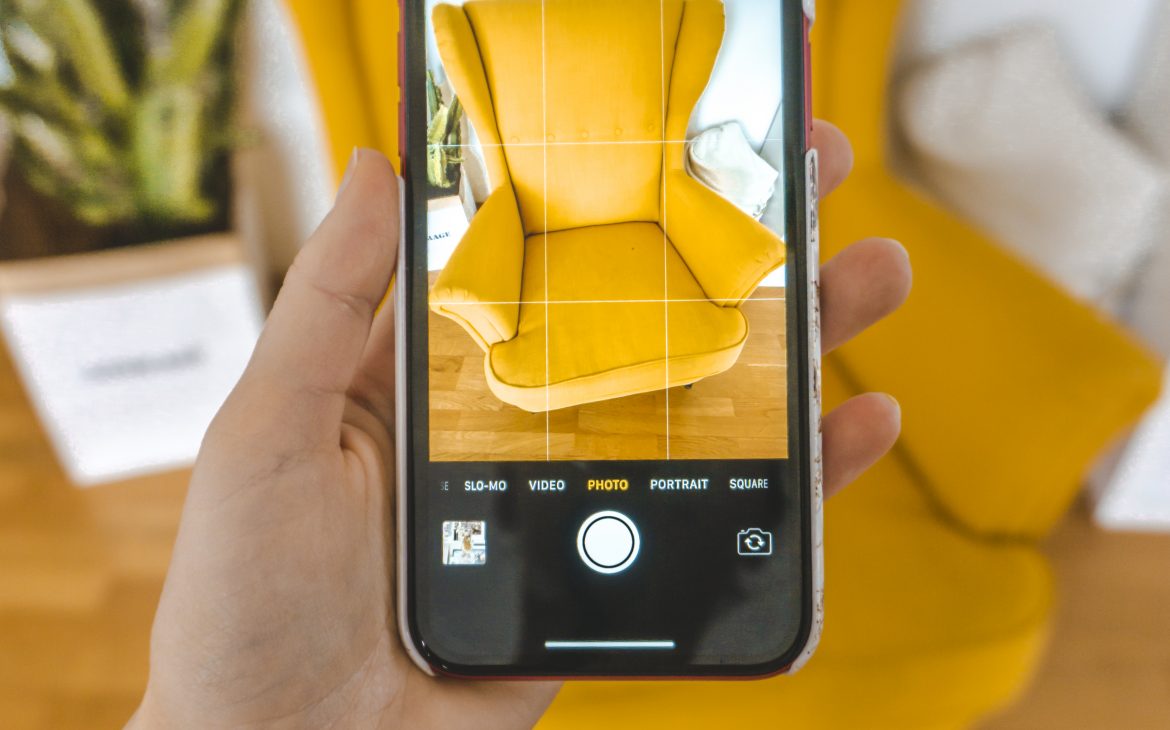 How to take better photos of furnitures at home?
You don't need special, wide lens to shoot your favorite places at home, and to photograph your cute book nook. Pick your main object – in my case it's the favorite, yellow chair. Example 1 shows that the chair took literally the whole space – this photo doesn't tell any story, doesn't bring any emotion in me, because it simply shows the object. That kind of photos are ok to use on the Craigslist if you're planning to sell something. But is it aesthetically pleasing? In my opinion, no. Example number 2 it's my favorite way to shoot interior photos with the phone. I step back a bit, so our main object would be fully visible in the picture, but I also leave some free space around it. Most of the times I shoot those photos from the height of the object, and not from above. Example 3 is also great – focusing on the detail. Our main subject is still visible, but it's not centered. Both photos #2 and #3 are positive, and the viewer sees that I'm trying to share my favorite place, and not just the chair.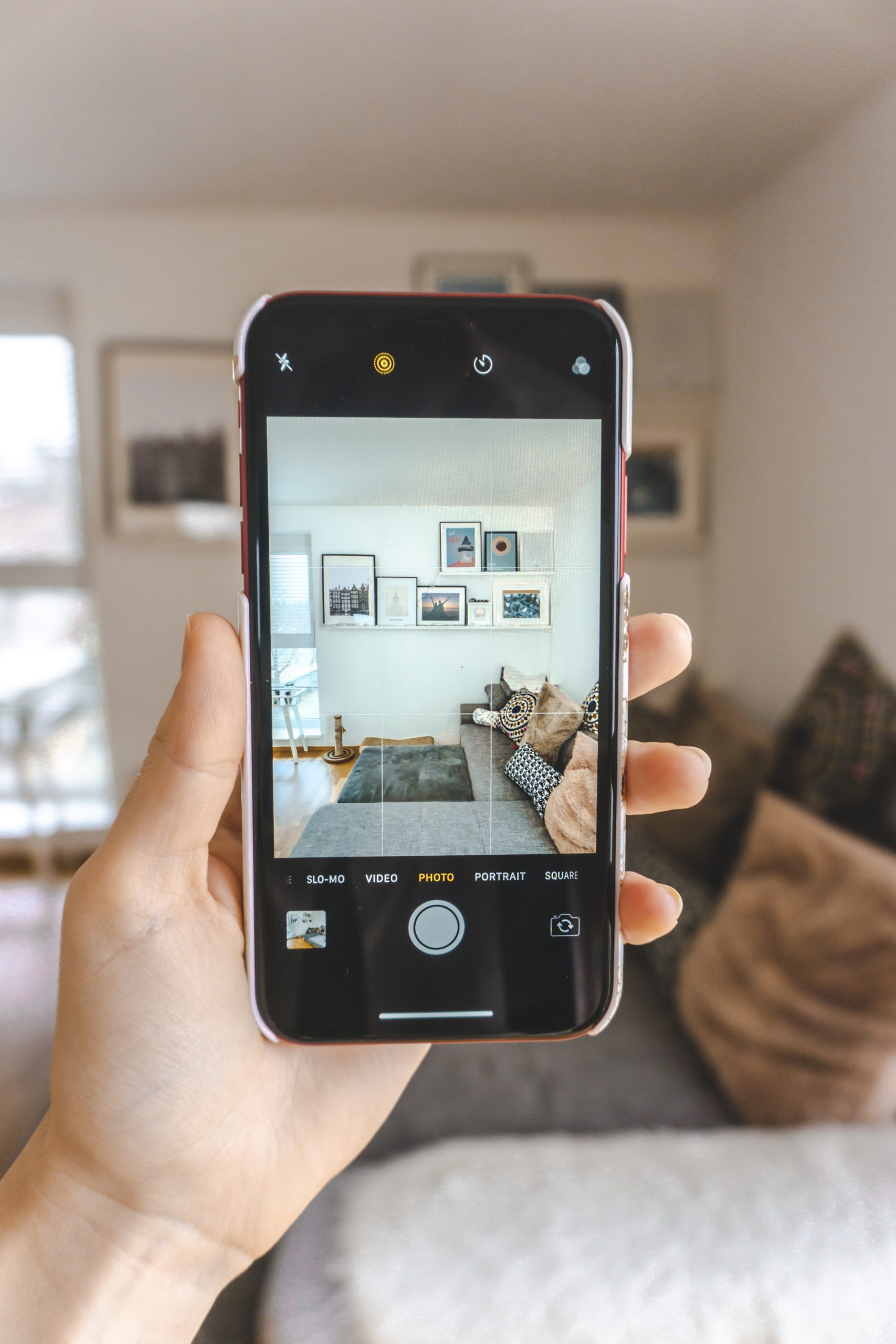 How to take bright, sharp photos with your phone?
It's not always possible to have the perfect conditions at home to create the perfect, bright colors. Sometimes it's because of the interior itself (for example: dark wallpapers, wall color, of furnitures). Taking pictures with your phone in the evening is very difficult, because the lens catches so little of light, the colors aren't great (lightbulb's light is mostly yellow-ish), and the quality degrades (the photo becomes pixelated). That's why I recommend taking all home photos with your phone during the day with the bright, day light (which is white). Or possibly close to the source of the sunlight: nearby the window, balcony door, on the windowsill, etc.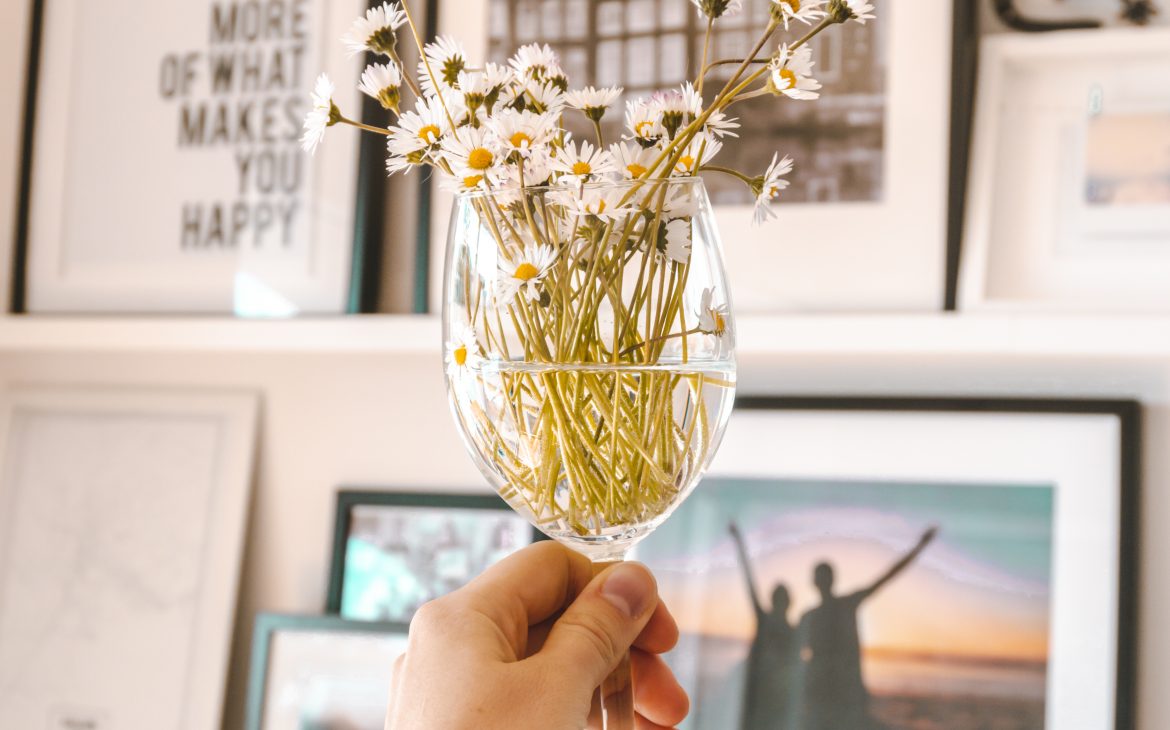 I hope that my tutorial on how to take better photos with your phone, turned out to be useful for you! If you have any questions, ask them freely in the comments, and that will be my extra motivation to create some more photo tutorials for you.