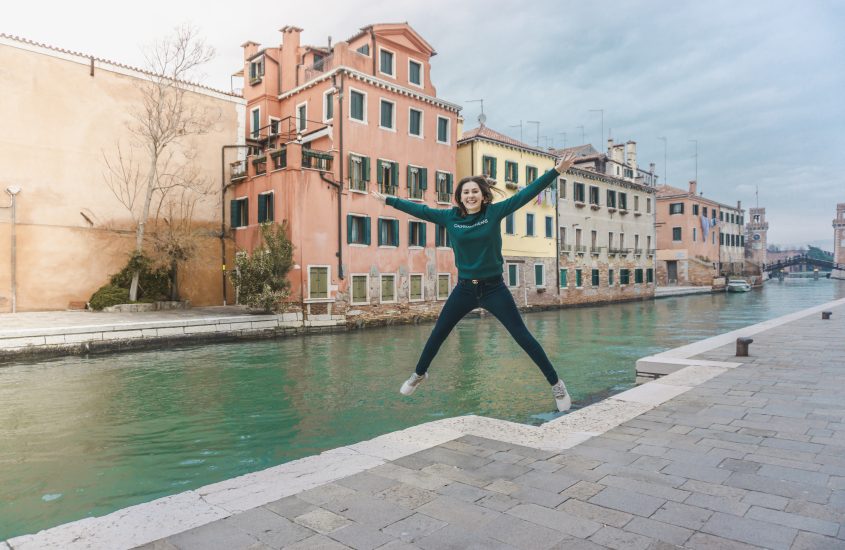 Venice city break – A WEEKEND TRIP TO VENICE
Venice is a truly fascinating town built almost entirely on wooden piles. It's an island built by men, and it slowly sinks over time. But don't worry if you have planned a Venice city break – the process of sinking would take many years, and you will still manage to see this beautiful town of love. If you're wondering if a weekend in Venice is enough to see this place and explore the most important spots, then read on and inspire yourself with my getaway to Venice!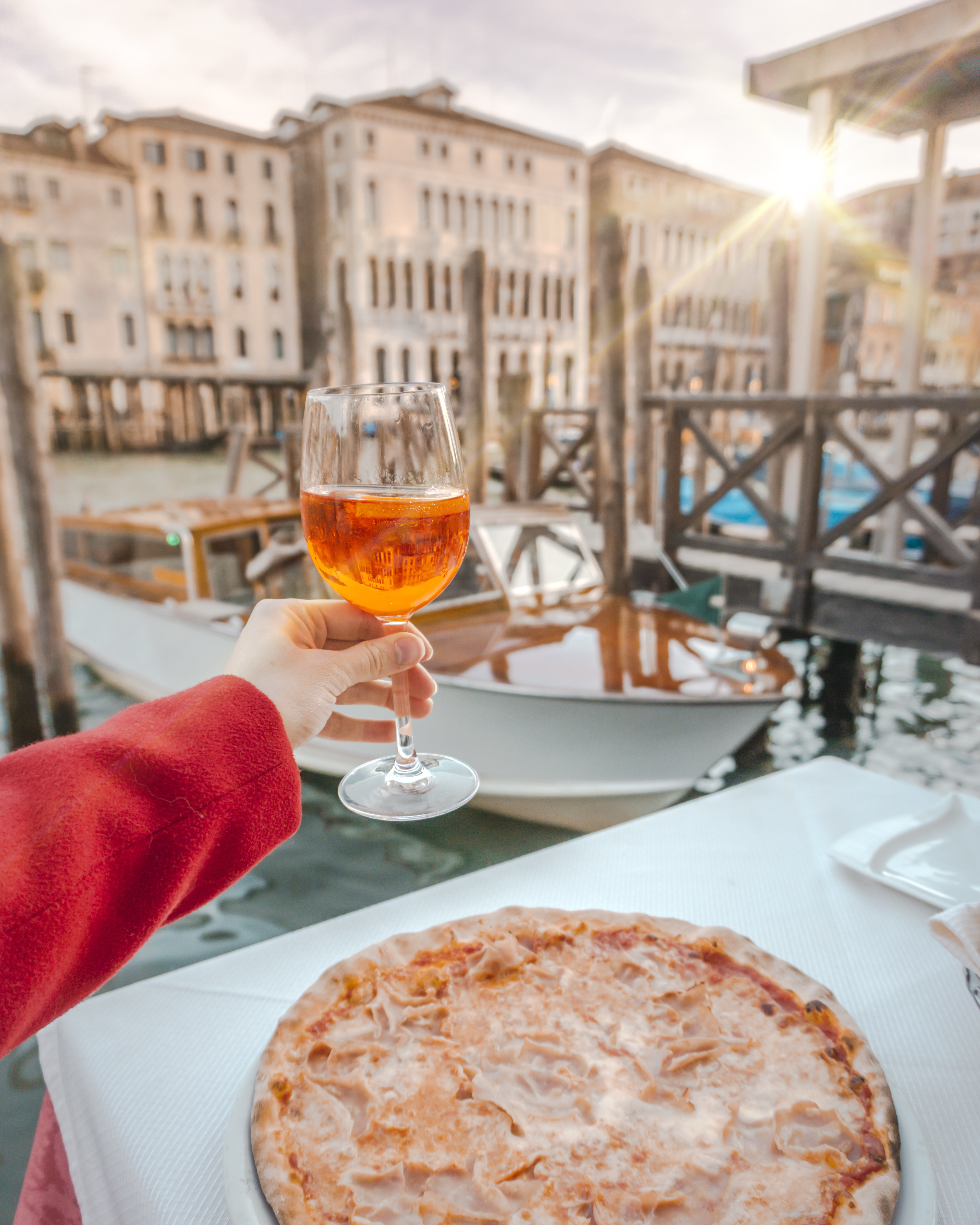 My weekend travel guide to Venice
The advantage of living in Graz (Austria) is that it's literally located in the strategic place in the distance of around 2-4 hours of car drive to some really world-class travel destinations. Just like Vienna, Budapest, and of course also Venice! I'm a huge fan of weekend travels, because it gives you a feeling of discovering something new, and yet you don't need to spend large amounts of money. So there were a few main points of this Venice city break – to eat a good Italian pizza, to eat a good Italian tiramisu, order large amounts of spaghetti, have some Italian coffee, and enjoy the Spring in the air. As you can see, basically most of it covered the topic of FOOD and I guess that no one is surprised. There's no better place than Italy to enjoy one of my favorite cuisines. I've spent a week in Italy last year so I was really looking forward to re-discover it with my boyfriend.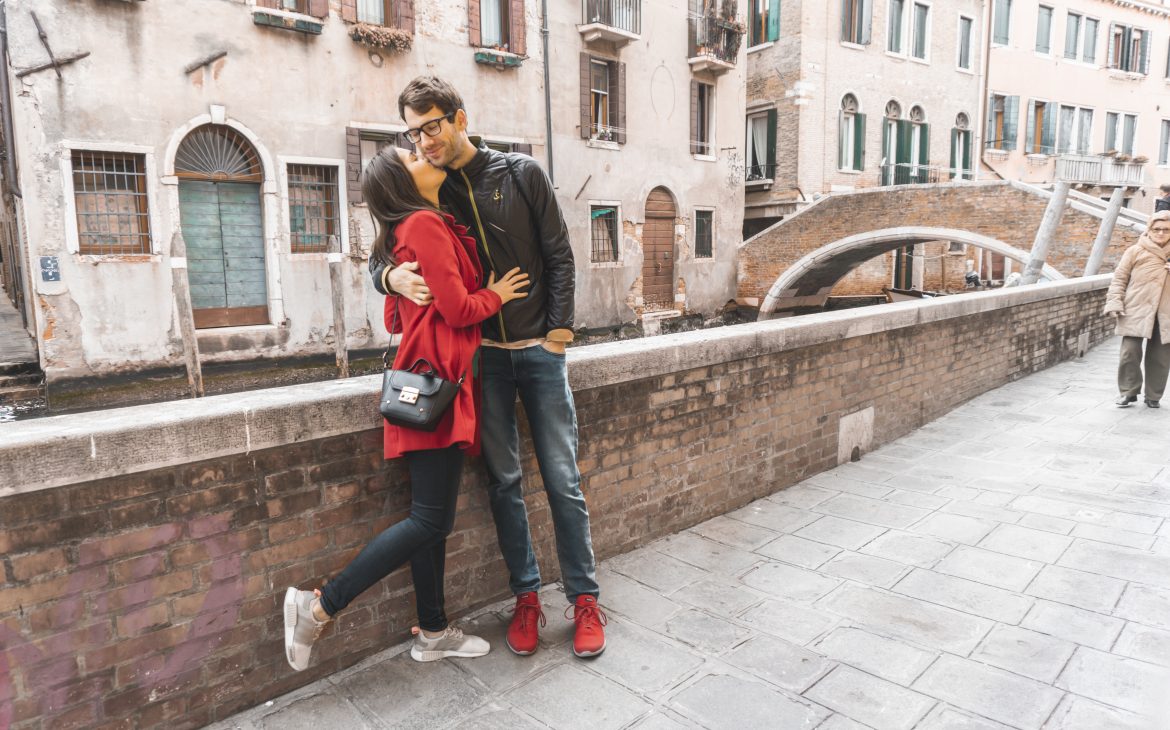 Find out more about my weekend in Venice and watch my travel video!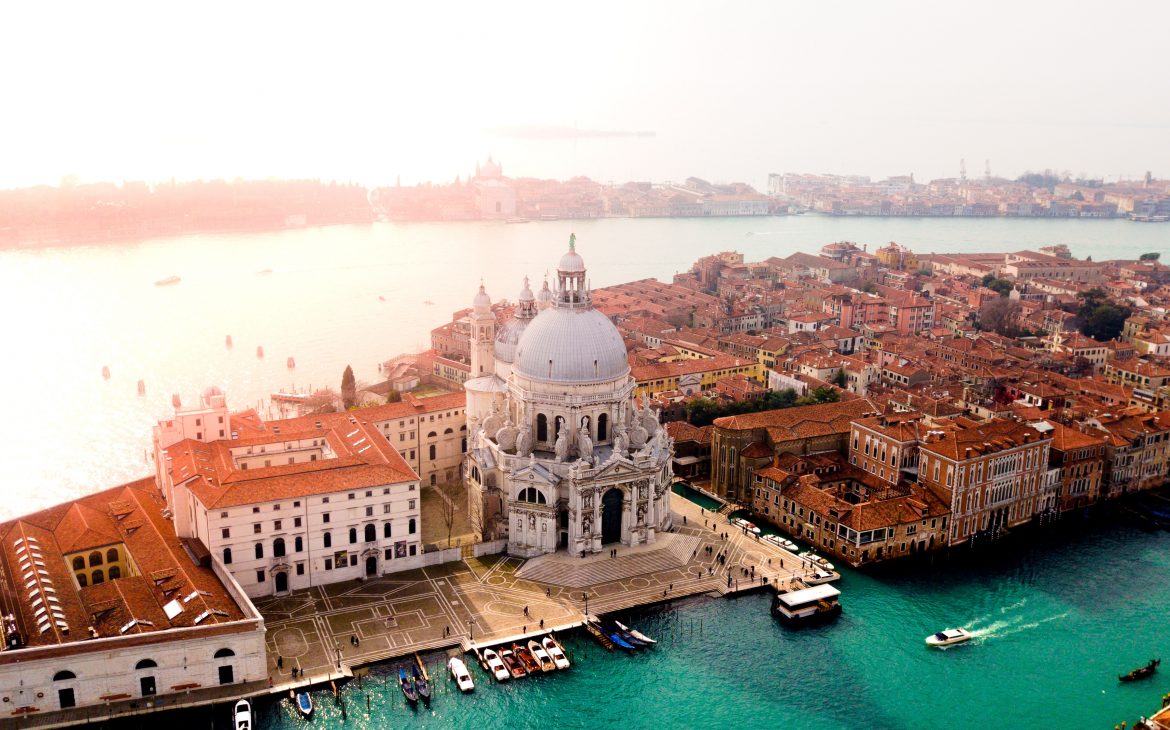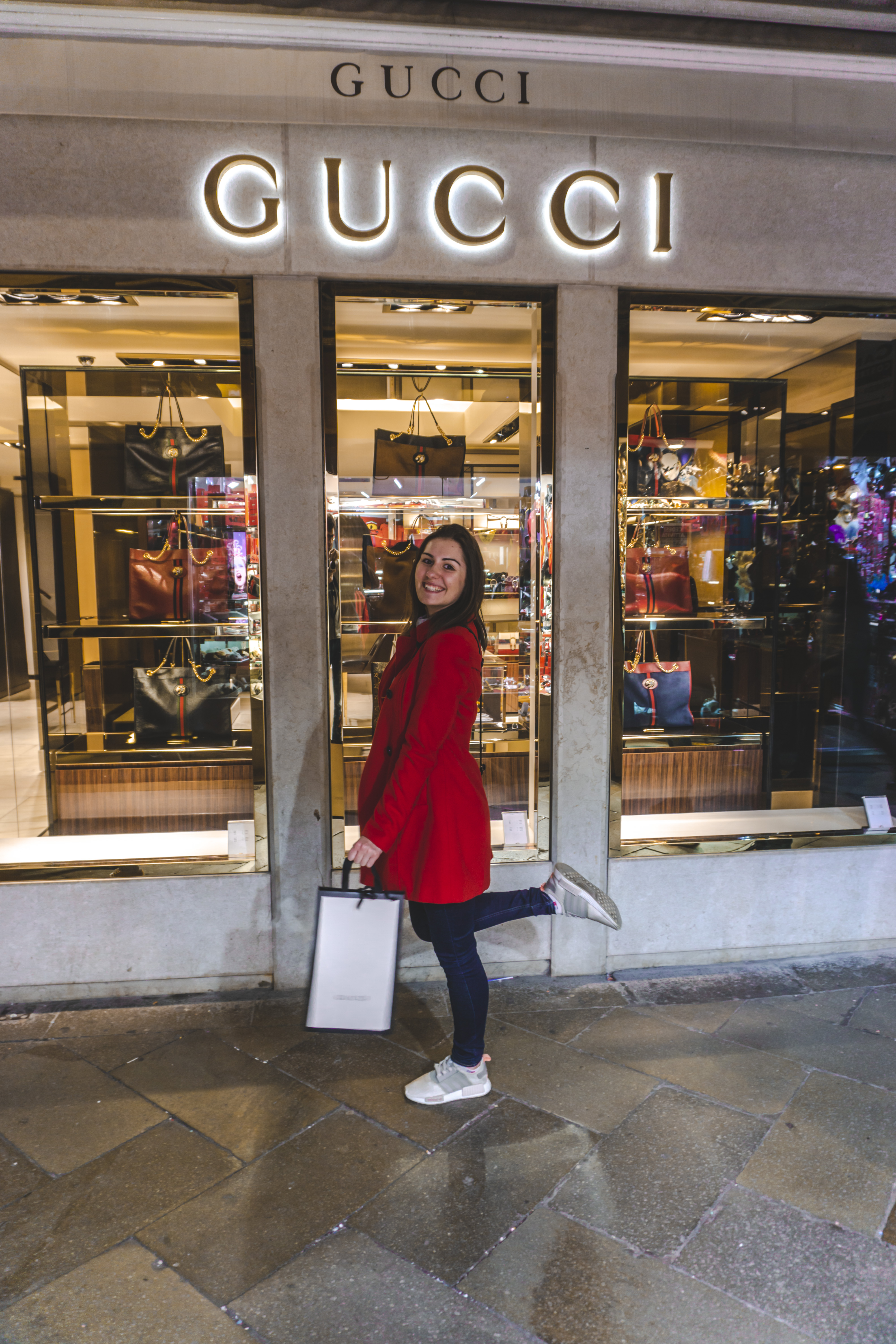 Discovering Italian fashion in Venice
Well, Italian food wasn't the only reason why I was particularly interested in visiting Venice for the weekend. I've been eyeing the famous classic Gucci belts for a really, really long time. I actually almost took it in Vienna, but I couldn't decide myself. I'm not a person who easily splurges on designer items, but I had a feeling that this one would fit my style really well and hopefully become one of the timeless classics in the wardrobe. My friends unfortunately had to listen to my complaints and worries (,,should I take it or not?") , so I'm pretty sure they were all glad when I finally did buy it. In the end I think it was worth it, and it's also a special kind of a travel souvenir for me now. And now a fun fact! What did I do while waiting in the Gucci store? Something a real traveler would do, using every opportunity to get to know something more about the city from the locals. I asked for the best Tiramisu recommendation! And it was, indeed, THE BEST one!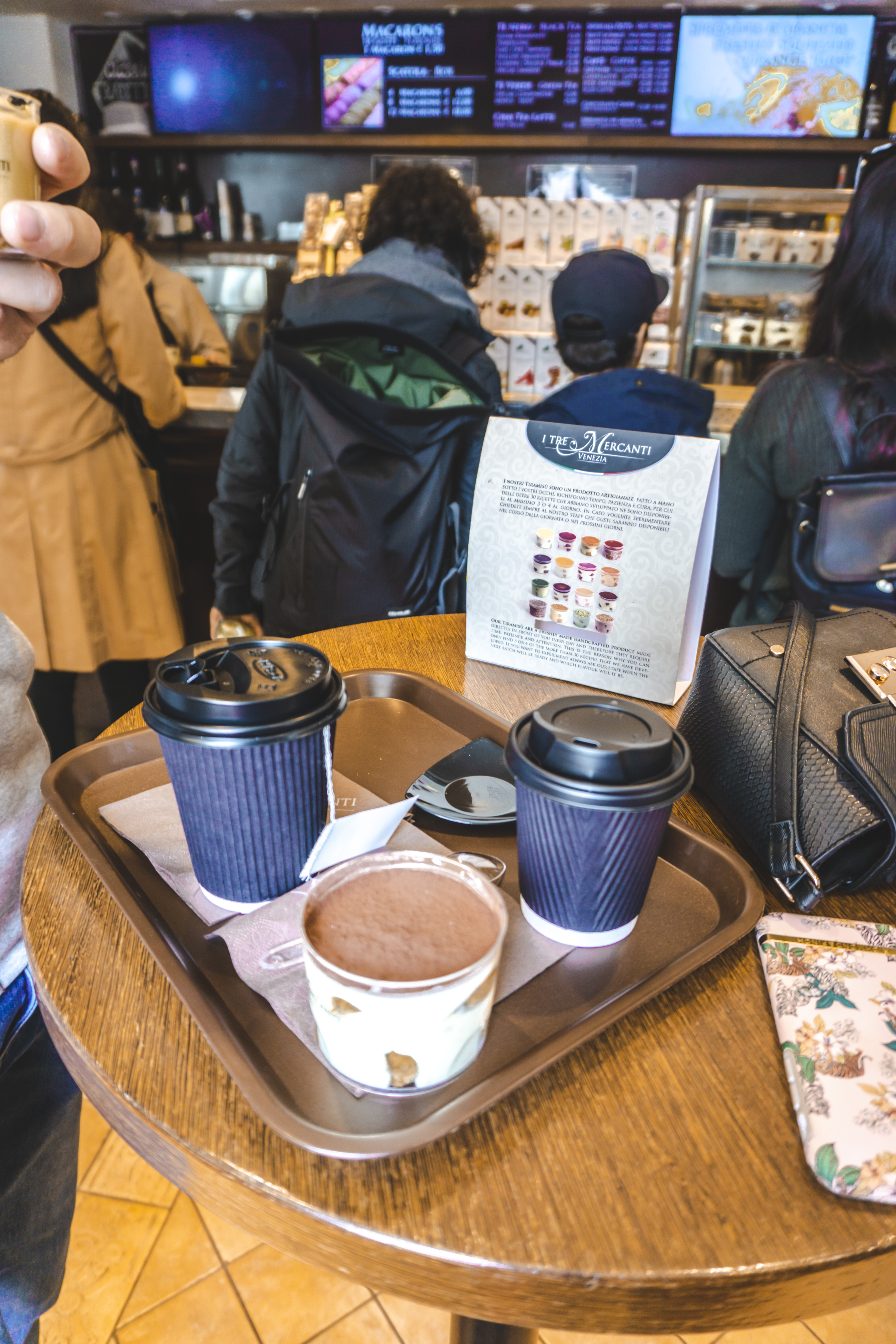 Where to find the best Tiramisu in Venice?
Alright now, I know that every Italian family has their own secret recipe, and that there are probably hundreds of variations and proper ways of preparing it. I've ate tiramisu dessert in Venice, in Rome and in Sardinia, but I still claim that the best one is made by my non-Italian boyfriend! *Ups* But I still take every opportunity to try out the new ones, so I ordered some in the very touristy district, nearby Piazza San Marco and it was awful – so sweet, sticky, just nope! That's why when I stood in Gucci, waiting for someone to bring me a smaller belt, I took my chance to talk about some good food recommendations. In the end, I'm pretty sure those people also have enough of dealing with some grumpy customers, or talking about the shoes. And I think I was right, because it was a really nice talk and the guy recommended us trying out tiramisu at the i Tre Mercanti in Venice. And now, that was the best possible choice. When you plan your weekend in Venice, you simply must visit this tiny (really tiny!) place, where you can try the classical or flavored tiramisu (my boyfriend had the one with pistachios) and have a cup of coffee. They also sell their own Italian pasta and sweets. But mind that there are no places to sit in there! You have your dessert while standing. But to cheer yourself up, you can watch the cooks behind the window and see how they make all the tiramisu.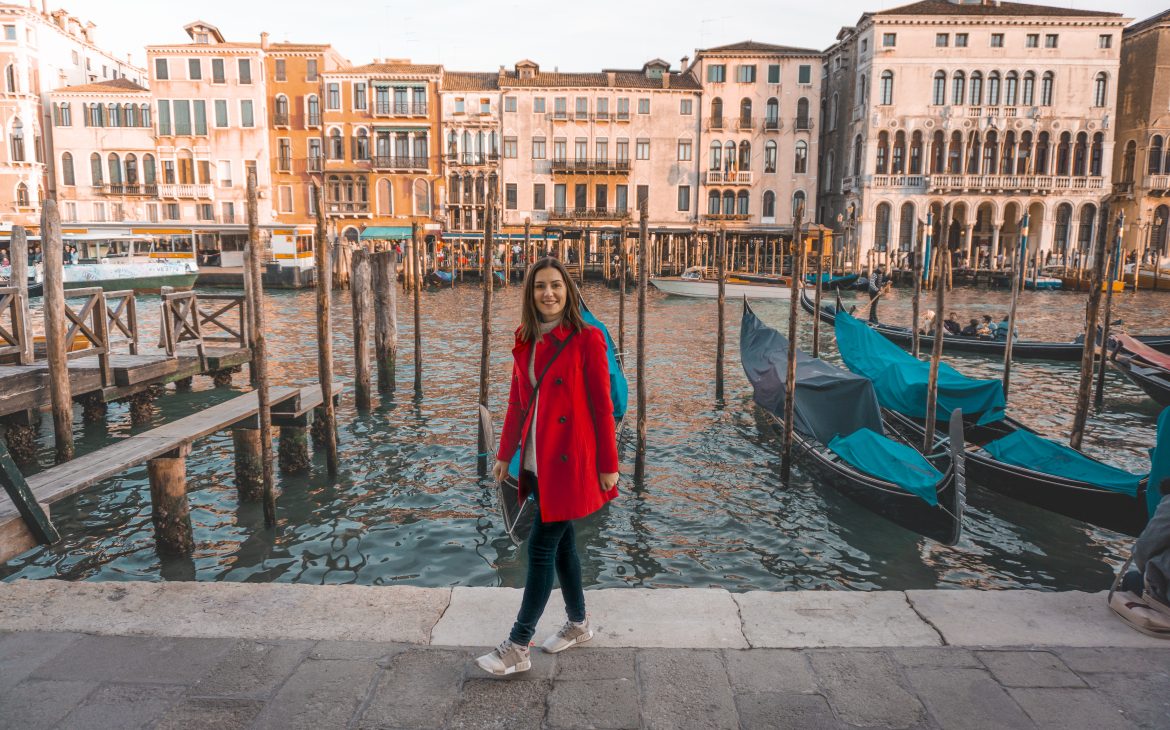 Affordable hotel and parking in Venice
Our hotel was located directly at one of the canals in Venice and it was just a simple room with the bathroom, but with a nice view. The place is called Hotel dale Mora and the weekend getaway costed us 60 euros. It's not any fancy place, but we booked our accommodation in Venice in the last minute and we didn't spend much time in the hotel either way! So if you're planning your next weekend trip somewhere and you also don't want to spend too much money on it, click on my custom booking.com link, book any accommodation and get your 50 PLN (around 12 euros) reward back to your credit card after checking out.
Cars are forbidden in Venice, and you can only drive as far as to the entrance of the island. There are no car routes there either way! Some people choose to park outside of Venice and then drive to the island by bus or by boat. I've read about it in multiple travel articles, and it seemed to be quite affordable solution. We initially drove to the S. Giuliano Parking lots, however in the end we didn't find any information at the parking spot if you can really leave the car there overnight, there were no prices, and no security cameras neither! Basically we wasted a bit of time by driving to this place, and we didn't feel like it's a smart nor safe solution. So we turned around and drove to Venezia Tronchetto Parking where we left our car safely overnight and paid 21 euros for the 24 hours stay (you can pay by cash or card). We had a short walking distance from the parking spot to our hotel.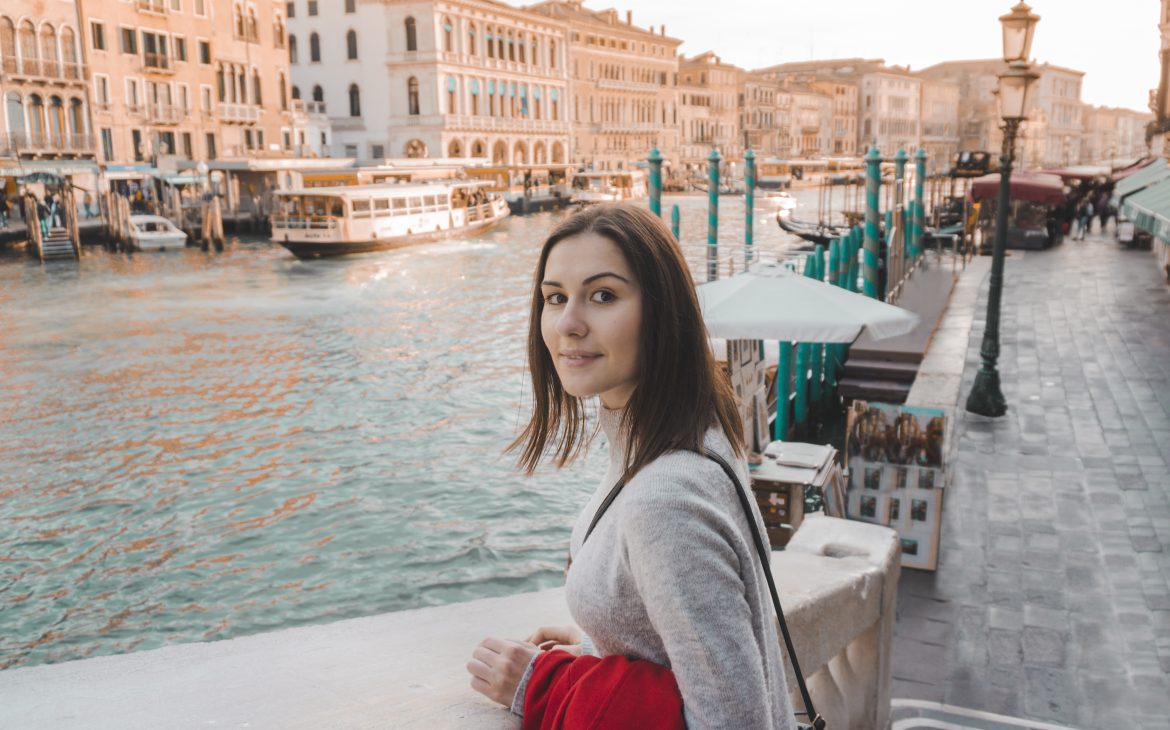 Where to eat the best spaghetti in Venice?
I was so happy when we discovered this place, and I will definitely come back there in the future. The little restaurant is called Snack Bar Castello and it's located at the Via Garibaldi Castello 1667. It was quite cold when we ate there, but during the Summer time they also have some tables outside with a view over the canal. And now the best and the main part: the food! It's not only fresh, absolutely delicious, but also affordable and they even have many gluten free options (both pastas and pizzas!). It was definitely the best spaghetti I had during my city break in Venice and my boyfriend recommends their cannelloni as well! Definitely a MUST while a weekend stay in Venice!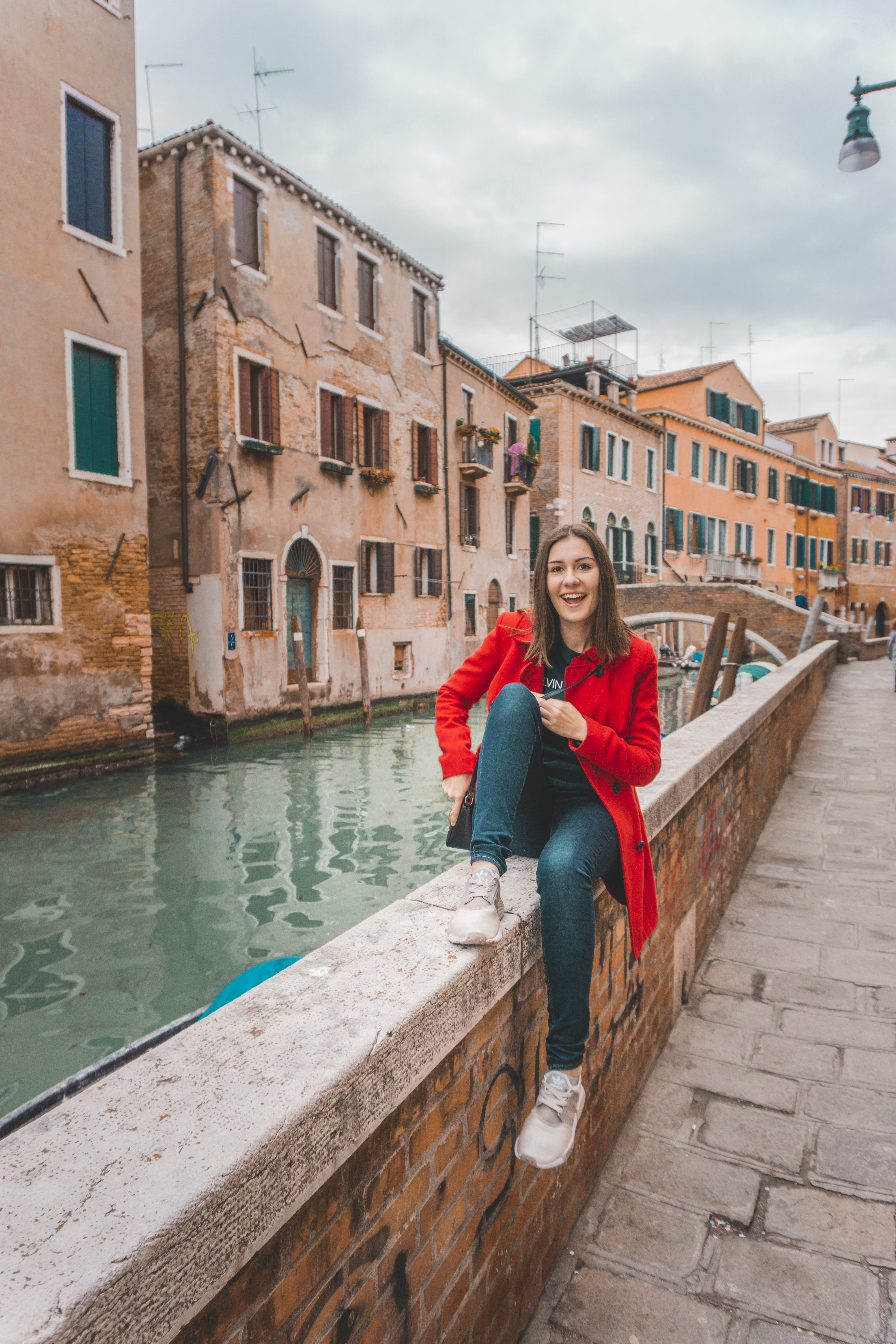 What to see during the weekend in Venice?
Prepare yourself for lots and lots of walking. Sure, you can call some boat taxi, but the true beauty in Venice lays in discovering its unique neighborhoods, getting lost around the canals, wondering "how can they live in such narrow streets?" and wondering if there's any bridge connection from one street to another, or not. For me the most important (and the most beautiful) places in Venice are:
Canale Grande (The Grand Canal)
Lovely bridge Ponte dell'Accademia
St. Mark's Square and the St. Mark's Basilica
The Bridge of Sighs (Ponte dei Sospiri)
The Rialto Bridge
San Marco
The Doge's Palace
And a place that has been recommended by me by Missgetaway, but I unfortunately didn't visit it (a reason to come back in the future!) is the unique bookstore called Libreria Acqua Alta.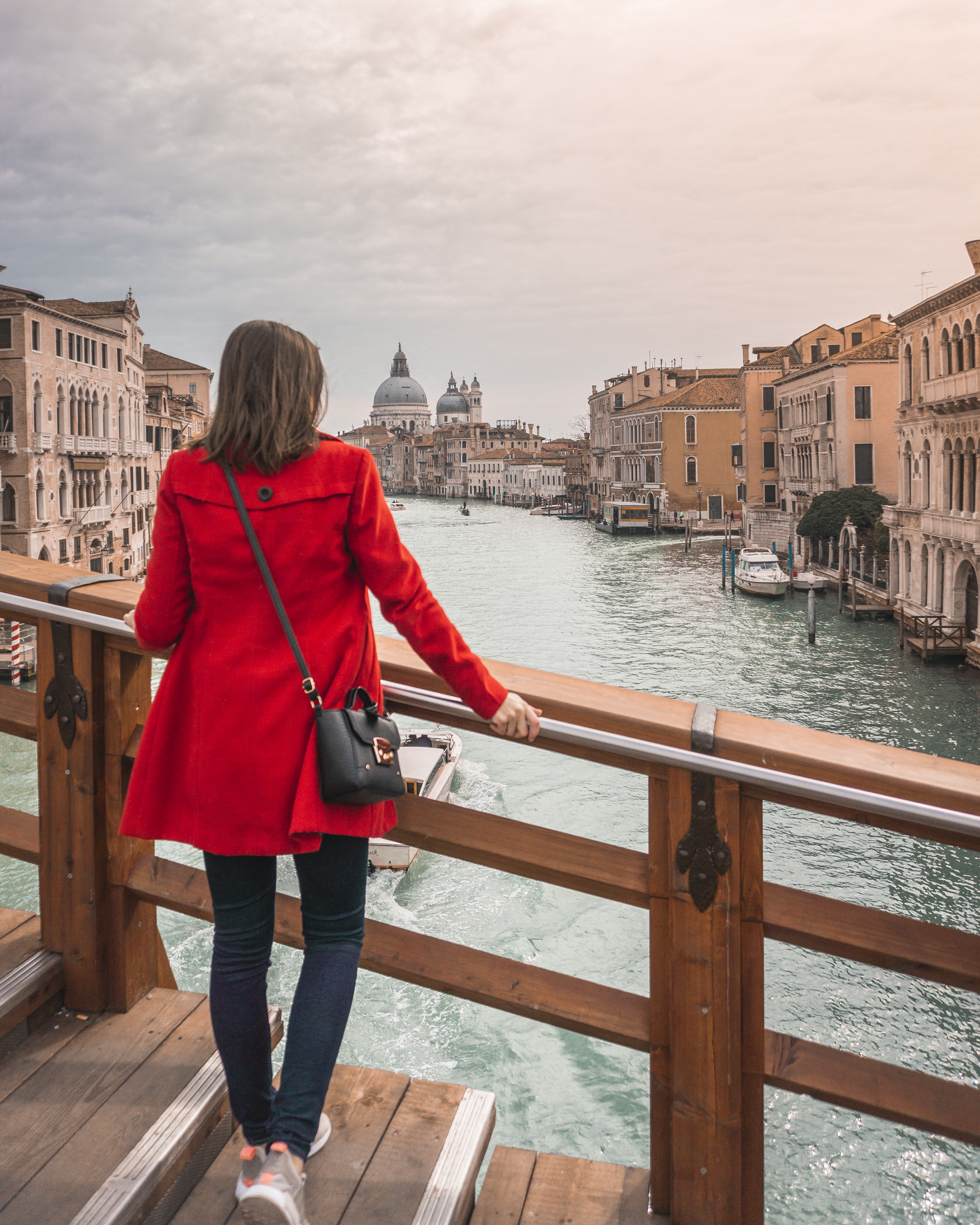 Is a weekend enough to explore Venice?
In my opinion YES! If you're ready to walk a lot, then a weekend in Venice would definitely be enough. There's always a reason to come back for more, and every town has it's unique places and secrets that you can discover during the next visit. So of course, you won't see it all in two days. However, I believe that if someone's planning an easy getaway with lots of good food, desserts, coffee and additional sightseeing, then it would be a perfect city break without stress. I love to explore while walking, and sometimes finding a hidden gem by accident – just like this place where we had the great spaghetti!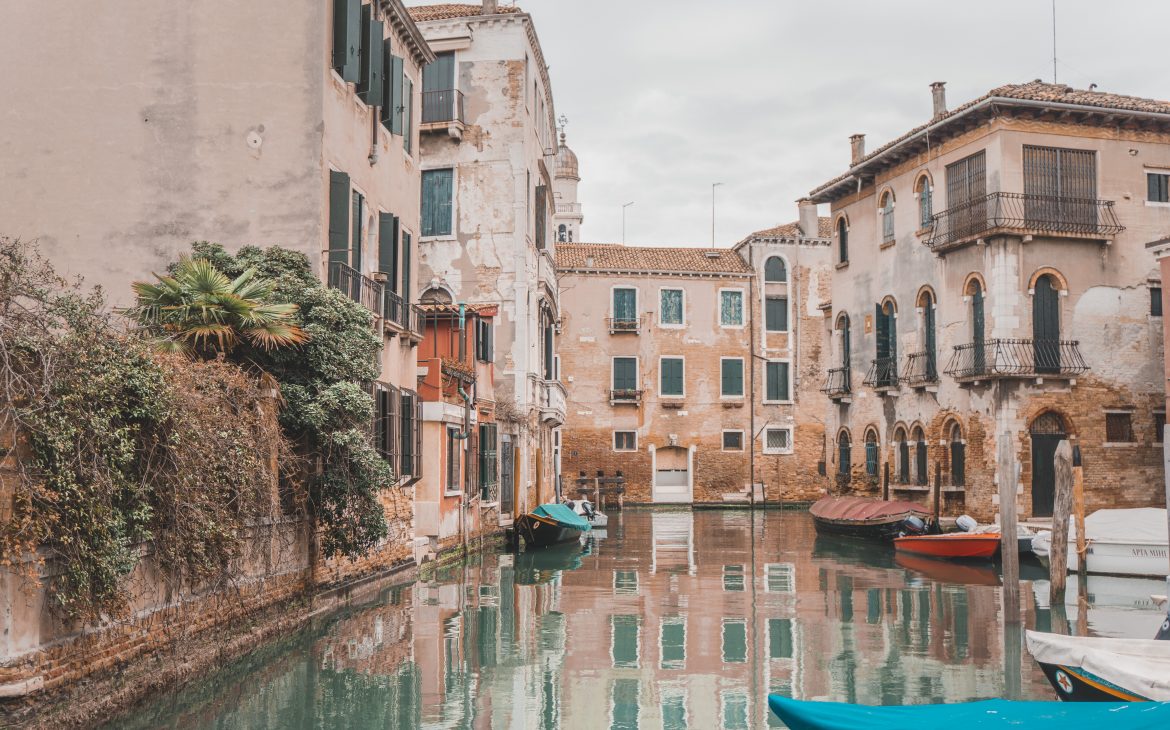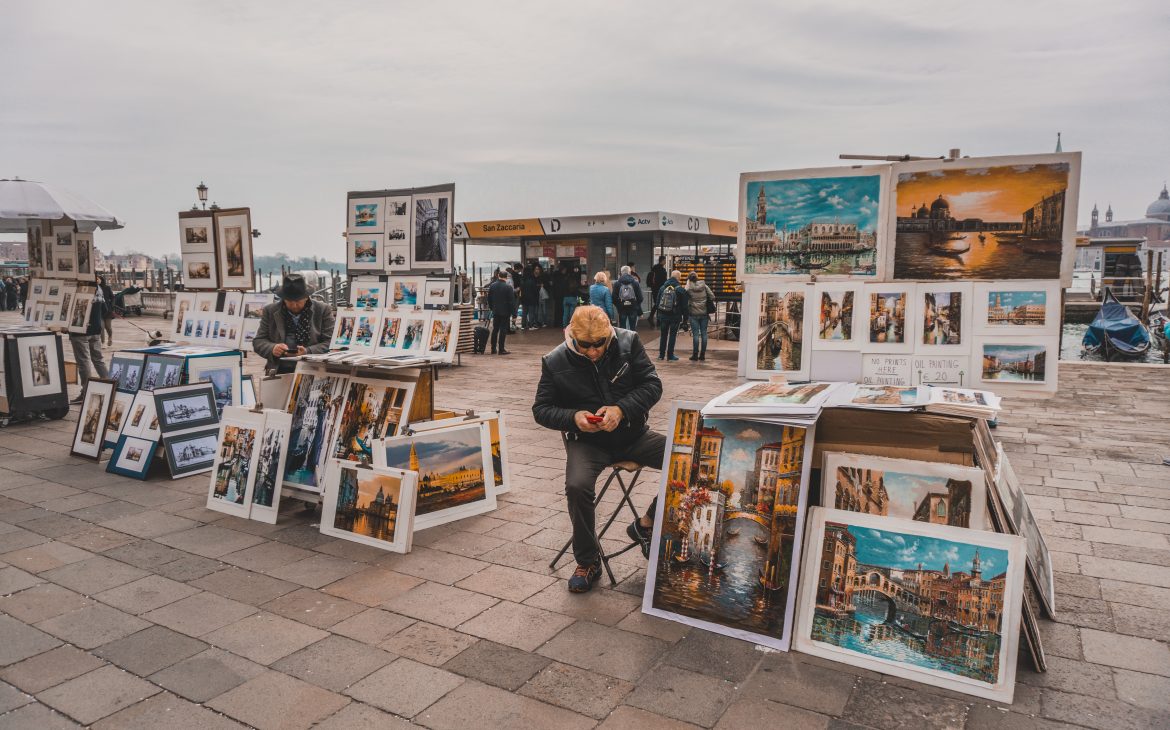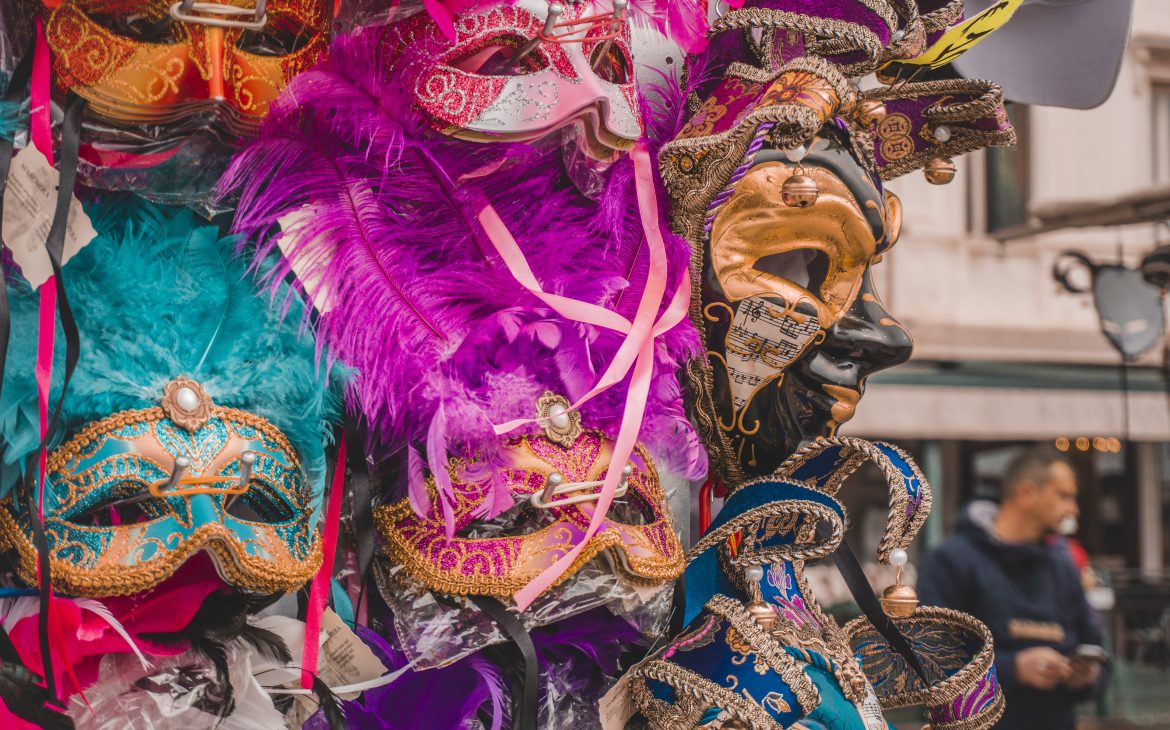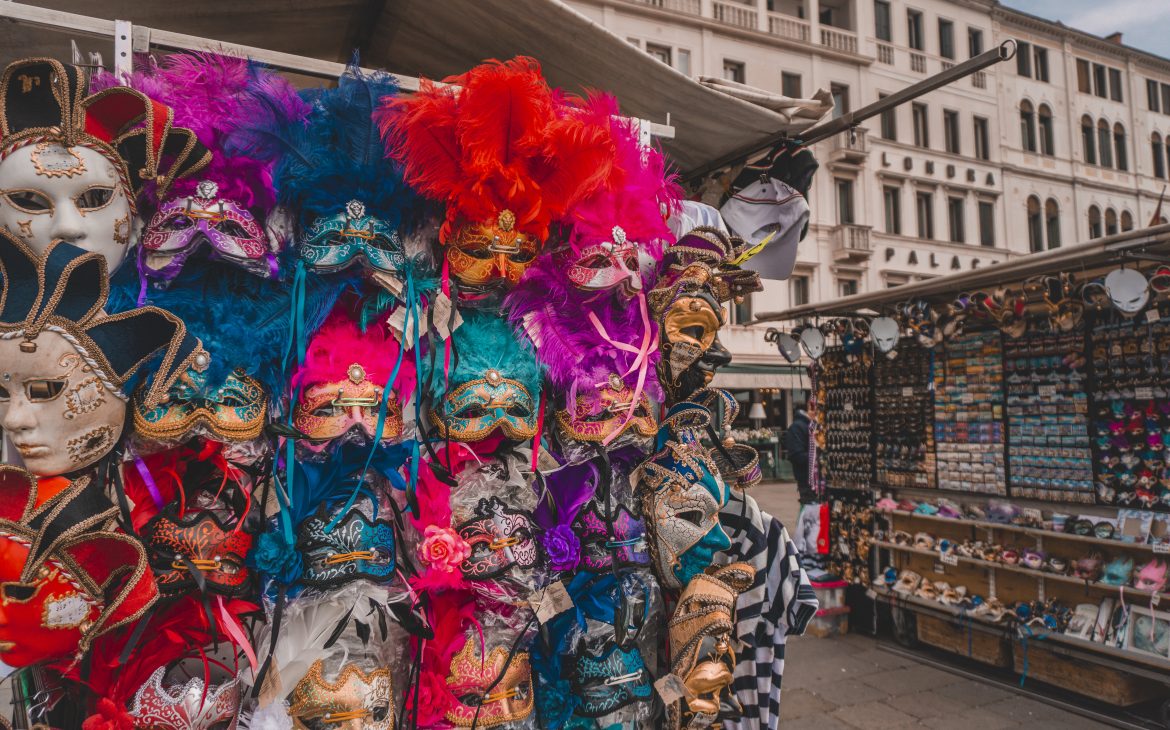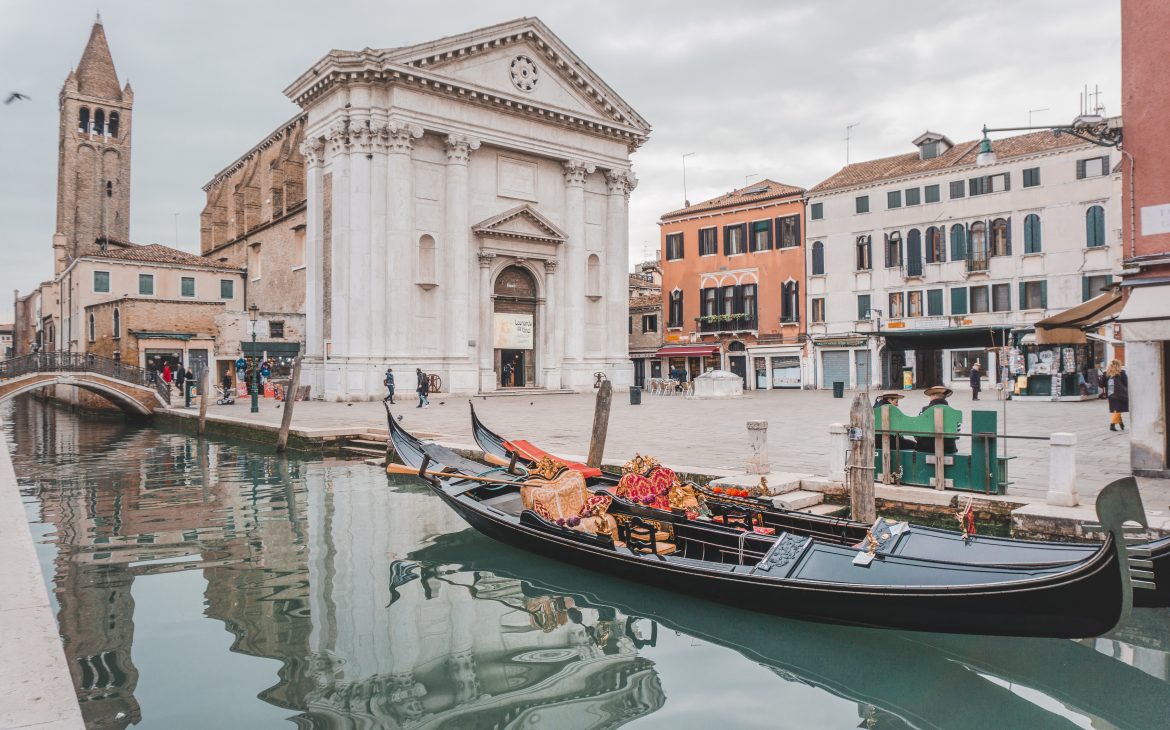 If you've been to Venice tell me if you liked it as much as I did? And if you haven't been in Italy yet – where would you like to go? Venice, Rome, or maybe other destination?