Weekend travel to Oslo, Norway
Now that's a romantic scenery in Oslo!
Oslo travel summary
It's incredible how long it actually takes me sometimes to write a blogpost about certain travels. I always (ALWAYS!) take pictures, and literally prepare the whole summary in my head, just to leave it hanging for months! I always had this idea in my head (quite idealistic, I must admit), that one day I will be asked to publish all my travels in a form of a book, and then I will simply take all the blog posts from my book, and ta-daaam, turn it into a paper version! Having in mind how many crazy coincidences there have been in my life (like meeting the Swedish royal family or getting a job after meeting my future boss in the forest), it actually doesn't seem that impossible. Who knows! So if you're a publisher currently reading it, call me. Anyways, I think this idea somehow affected the way I kept writing about my travels. I tried to keep it "well maintained and professional", but it took away the real travel vibes from it. I curated all of them from the spontaneous encounters, the jokes, the random thoughts. It has always been just describing the places I've visited instead of actually expressing my opinion about everything around it. Not to mention, showing my personality through those texts. With some refreshed blogging motivation, I plan to change it – and therefore, post more often. In the end, this was always making me happy – inspiring all of you to travel more, explore and enjoy life a bit more! So here it is, my Oslo travel!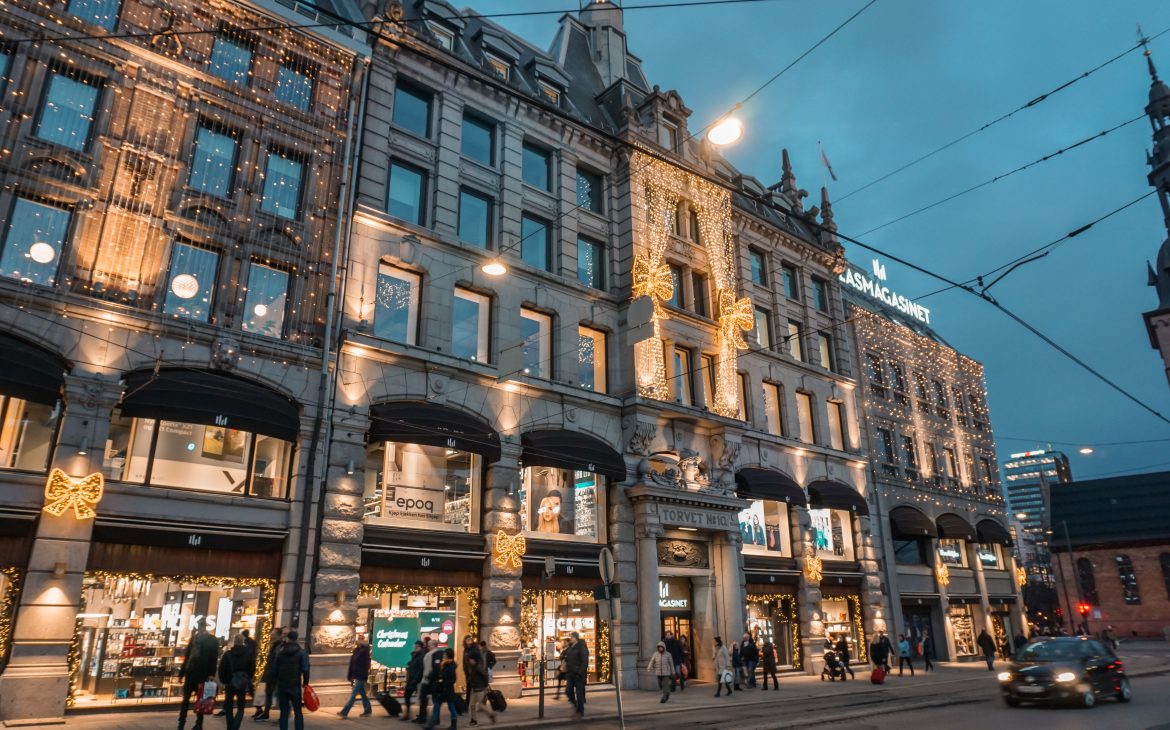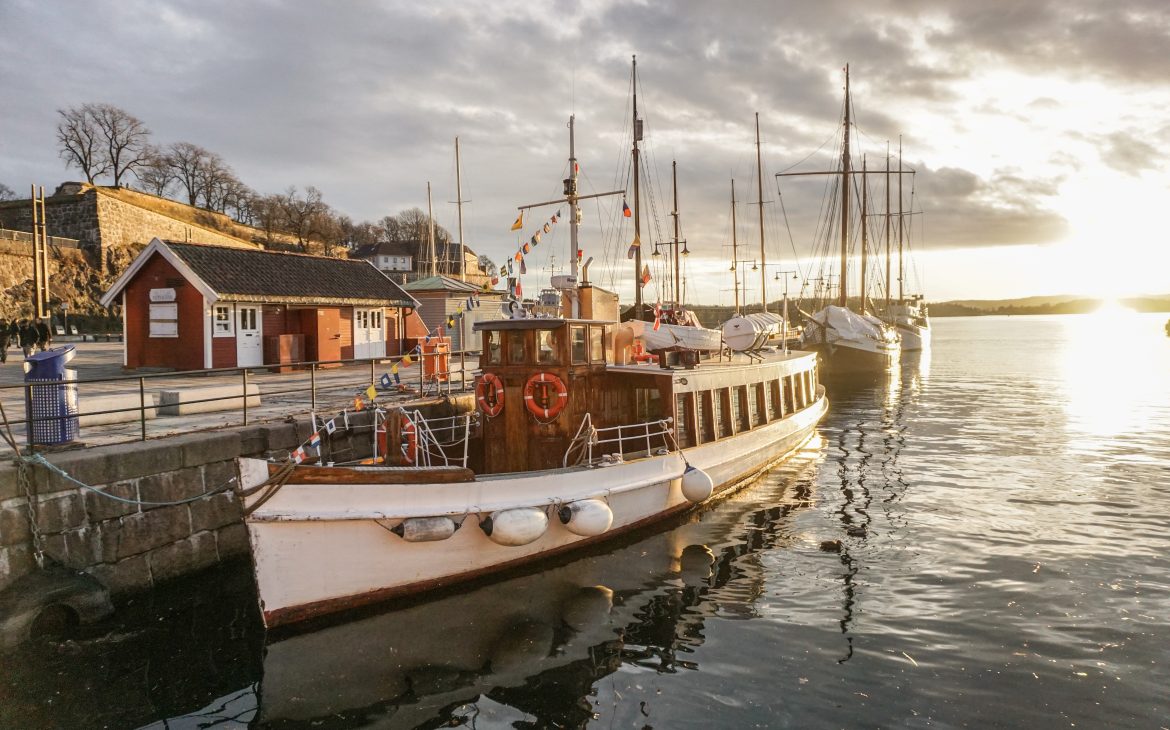 Travel to Oslo
I'm so happy to have friends all over the world. Natalia is my former classmate from high school in Poland, but now her family lives in a lovely town just in the outskirts of Oslo. Travel to Oslo upon her invitation was one of my favorite weekend trips. We were so lucky to experience the winter beauty of Norway again, and even have some hot wine at the Christmas market in the middle of the city. It felt somehow like home again, because I missed Scandinavia dearly! Not to mention that Natalia's friends and family were just absolutely fantastic and they treated us like family members too. Plus, on the top of that, my favorite and best oat milk in the world (grey Oatly barista) is available in every store in Norway. I missed it too!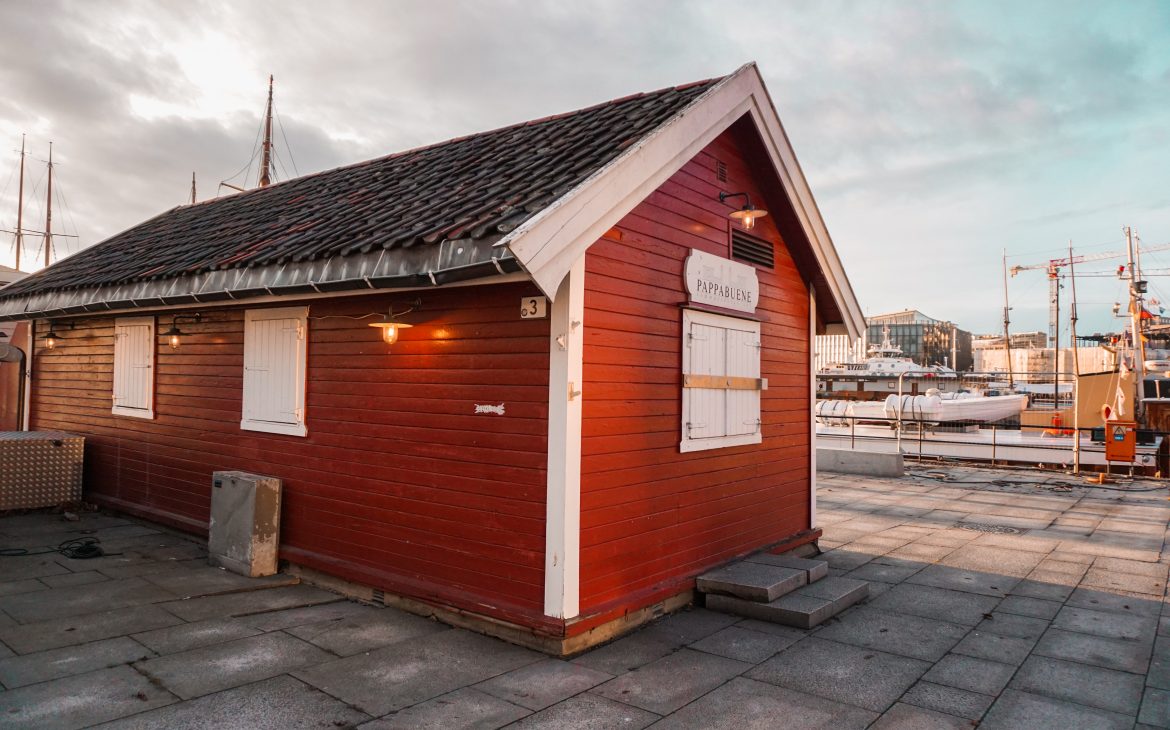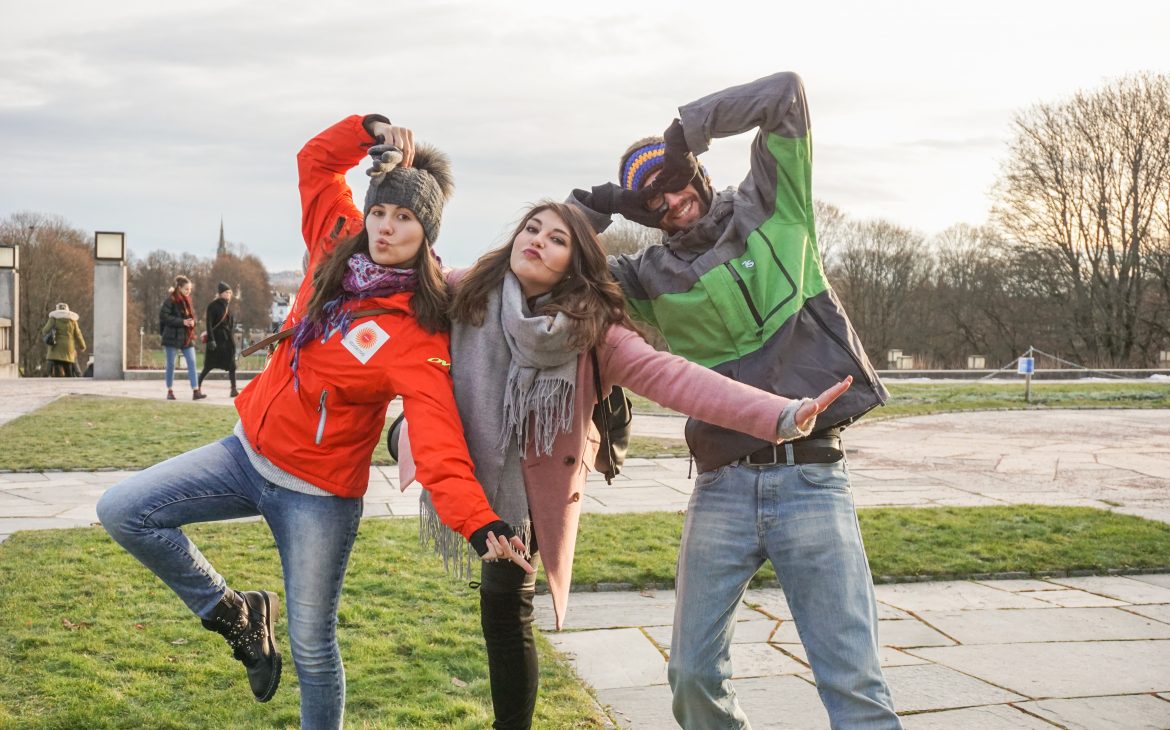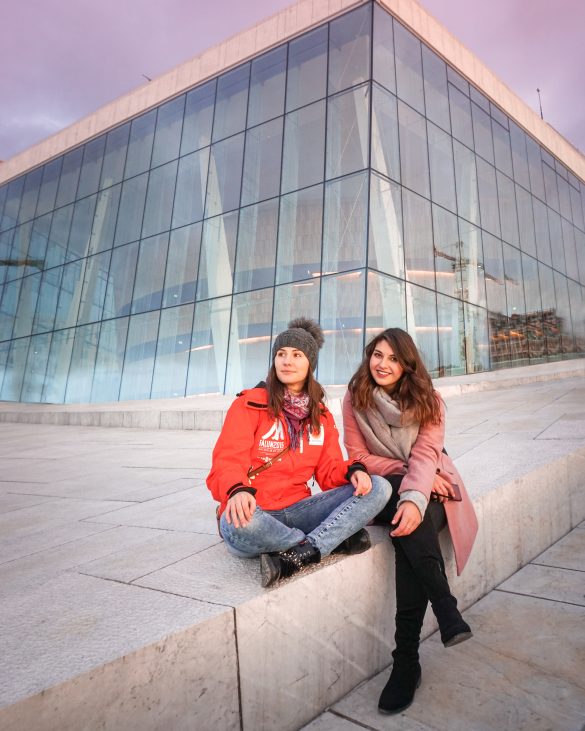 Oslo is truly beautiful
I've been in the north of Norway before (in Tromso and nearby the Fjords, but it was my first time in Oslo. Surprisingly as for the capital, it didn't have this big city vibe at all! It felt really cozy, with a Scandinavian twist. We've enjoyed our city walk thanks to Natalia, who showed us all of her favorite spots. We couldn't miss grabbing a cup of coffee at Starbucks neither!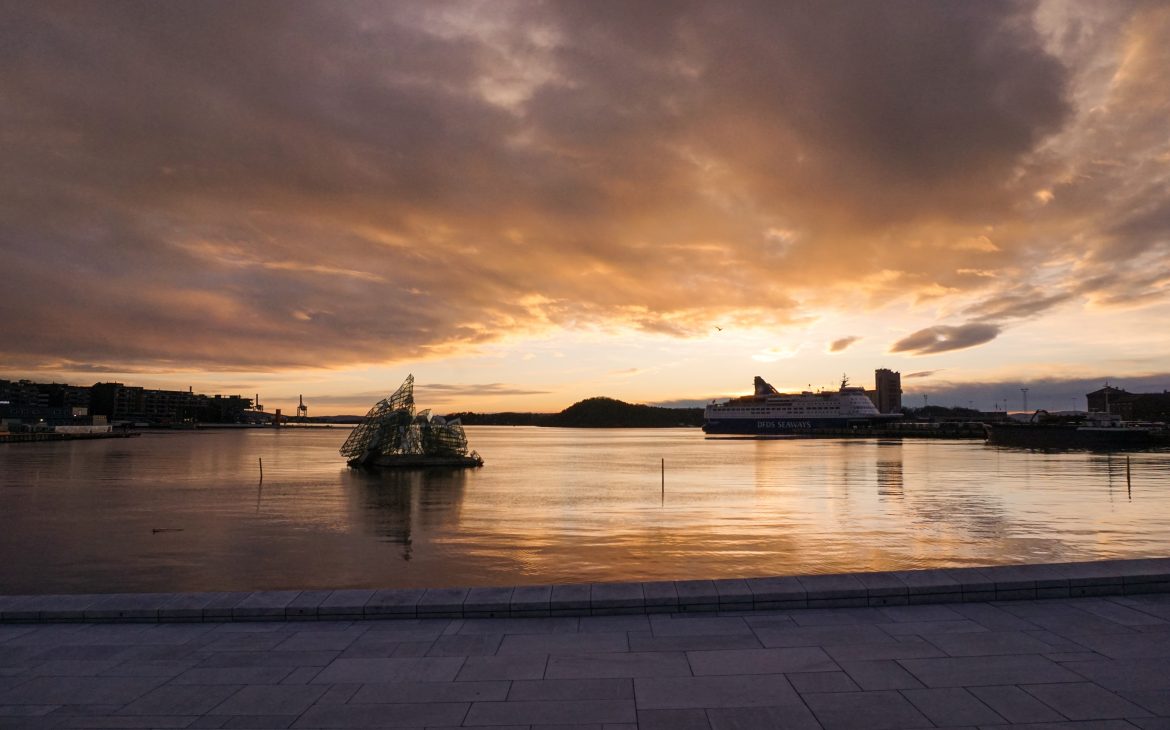 I had the worst airport experience in Oslo
And now, the downfall of this amazing trip. First of all, our flight from Vienna to Oslo was delayed and we had to wait in the plane for the departure. I fly often and I know that it happens, it's fine. But the flight back was a major DISASTER. Our flight was scheduled very early in the morning, and thanks for Natalia's mum, we've got a ride before the sunrise. Unfortunately right after we had reached the airport, it turned out that our flight has been cancelled. Yes, exactly… So we ended up being stuck, waiting for any info, not being sure if we would manage to fly back home that day. We had no information and no response from the KLM airline. The flight has been rescheduled, just to be cancelled again! The situation was extremely ridiculous. We ended up spending 15 HOURS at the airport, not being sure in which minute the flight will re-appear at the list…
We flew with KLM to Amsterdam as well, and experienced some delays with the same airline. So I don't know if it's a thing, but I try to avoid it since then. We were given just some small food coupons to use at the airport (I think it was something around 20 euros altogether), and we didn't receive any money compensation, because the KLM airline blamed it on the bad weather conditions. Well.
Is weekend enough to discover Oslo?
Definitely yes! Everything depends on what you prefer to do, but if you plan to enjoy some basic sightseeing, and have a glimpse of the Norwegian and Scandinavian lifestyle – a weekend trip to Oslo is just perfect! You shouldn't be afraid of discovering this city in Winter neither. Just pack warm clothes, comfortable shoes and you're ready to go!
While in Norway you definitely need to try out those foods:
A brown cheese: this one was my favorite! It actually tastes a bit sweet. Fits on the bread with butter and some sour jam on the top of it. Sounds weird, but tastes great!
If you're a coffee lover or milk lover, try the oat drink Oatly barista. My favorite. Has a really nice creamy flavor. And it's dairy free, of course.
Cinnamon buns! Even though it reminds me mostly of Sweden
Kvikk Lunsj – reminds me of Kit Kat
Smash – this one is funny, it's like a salty chip covered with milky chocolate.
What to avoid:
Black (licorice) candies – yuuuuuuckk!!! I tried some of them while I still lived in Sweden and I just feel pure hatred to those things, haha. The worst are the salty licorice, or spicy licorice. Avoid! Avoid!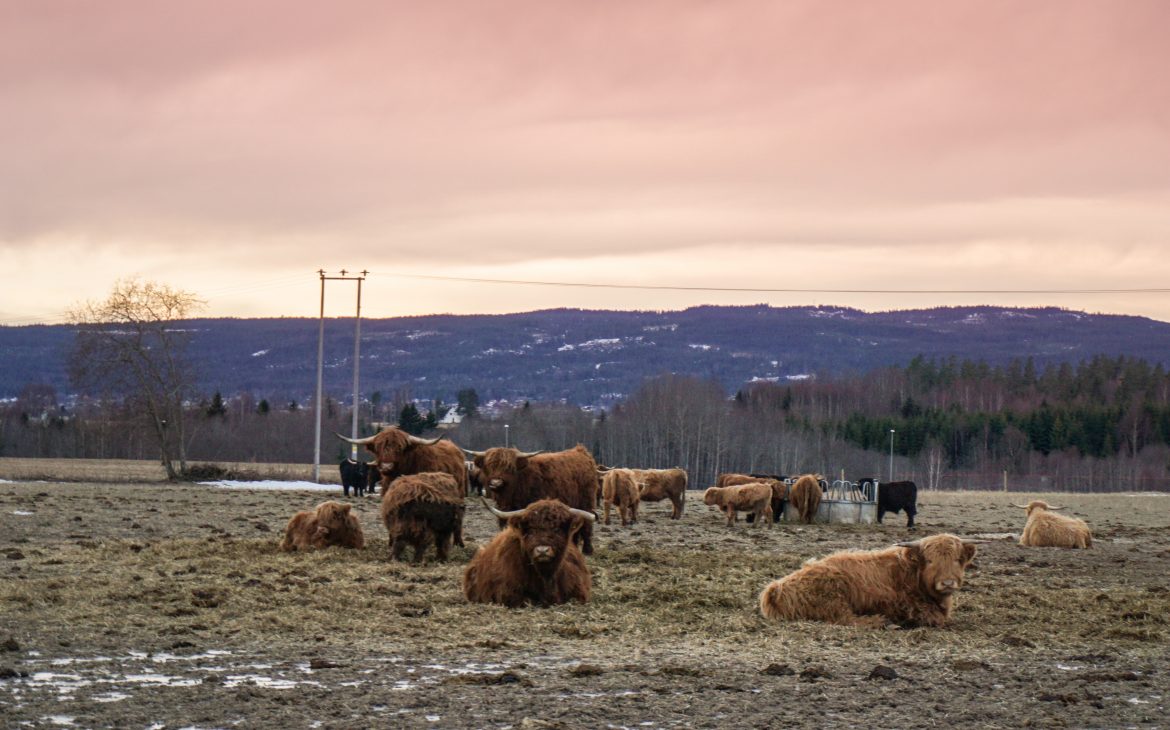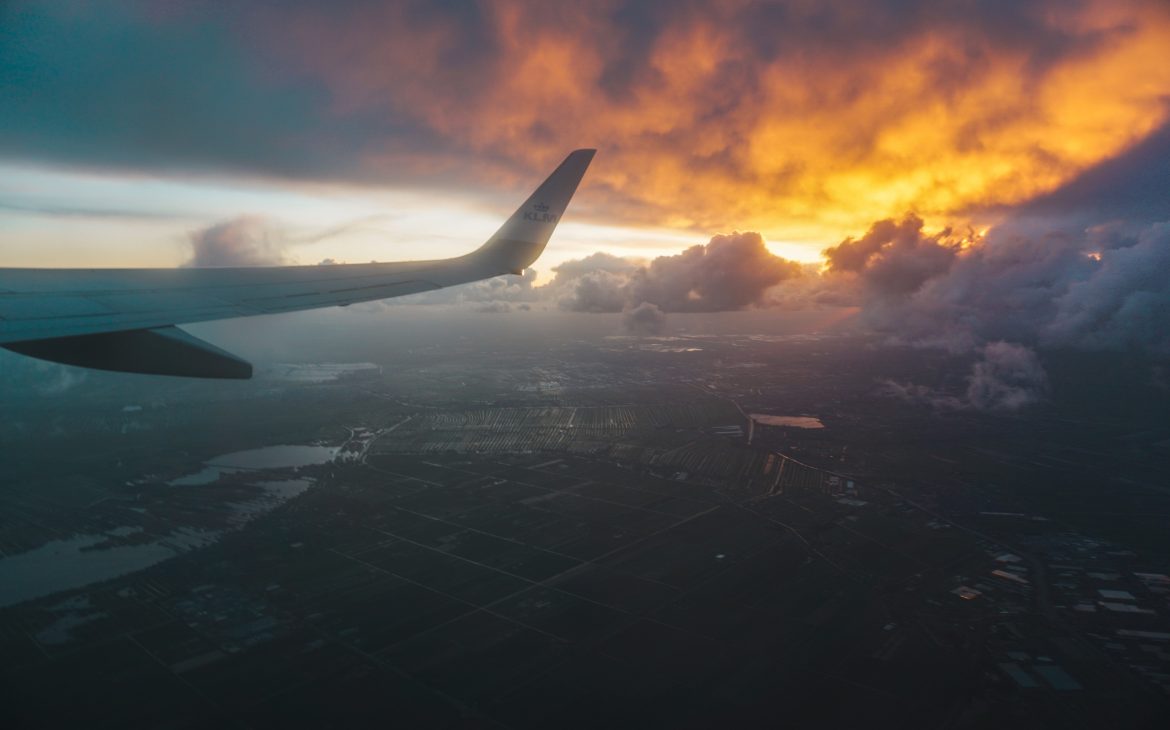 Have you ever been to Norway? If yes, where? If not – where would you like to go?