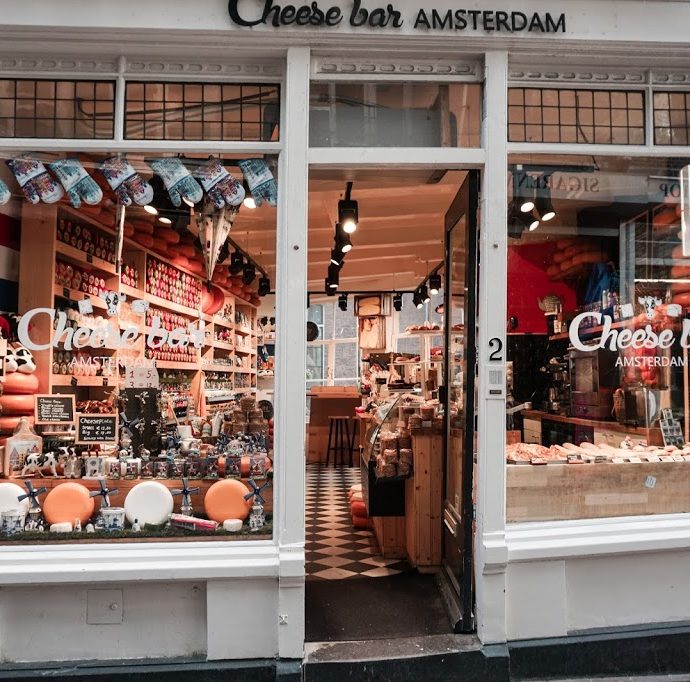 Where to eat in Amsterdam? – My favorite places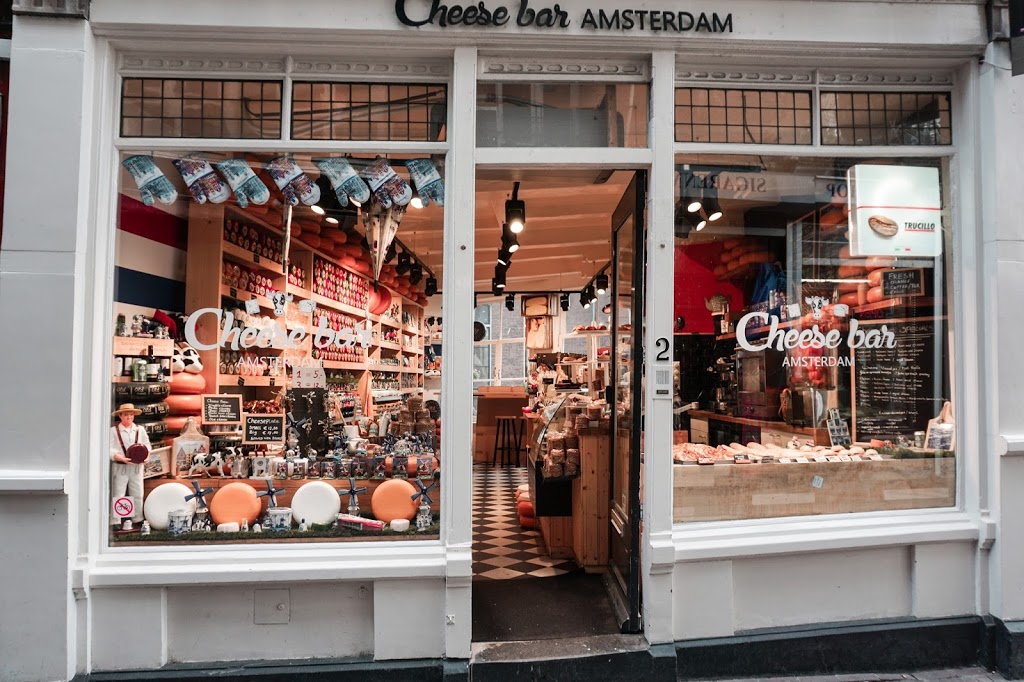 From the very beginning, Amsterdam has jumped onto my list of favorite cities, all thanks to its amazing architecture.
So far, I have always been fascinated by Sweden, their Scandinavian style and often completely exposed windows, from where you could admire their stylish interiors during walks.
Amsterdam has it all, and in addition, there are some amazing, very narrow houses – some of them have special hooks on top to carry heavy objects by pulling them with a rope and putting them through a window. 
During various trips, however, I do not always have the opportunity to cook alone, so I often check the lists lists of recommended places on TripAdvisor to find something suitable.
During my trip to Amsterdam, this solution worked great.
So if you are also planning a visit Amsterdam or are already visiting this city and wonder where you can eat something nutritious – read on! 
If you are interested in my short summary of the visit to Amsterdam, I also invite you to the previous post about this topic along with the price list of my travel: First trip to Amsterdam – information and prices.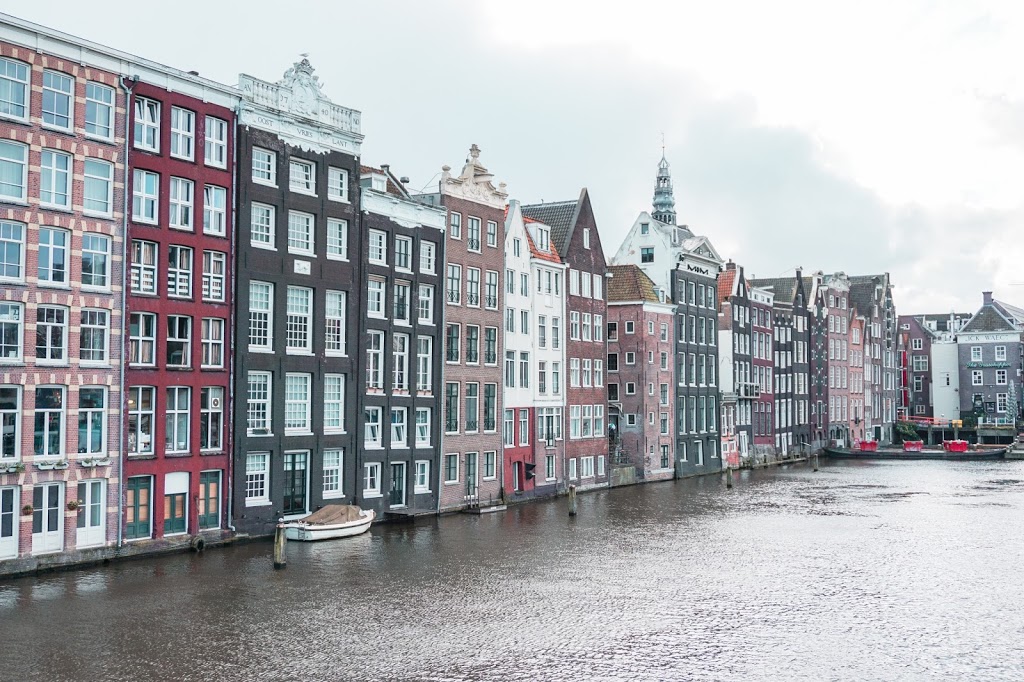 Where to eat in Amsterdam
When traveling, I usually avoid junk food and a whole range of fast foods, which usually have no nutritional value that I need for the whole day of sightseeing.

In Amsterdam, I looked around for pleasant cafes or small restaurants, and there were plenty of those in there.

 

Unfortunately, Amsterdam is a very touristy destination, which means that most of the best places in the city center can be occupied – so it's worth taking advantage of booking a table prior to your visit.




Amsterdam is also not a cheap place to stay – be prepared for rather higher bills than in your home country.

The functioning currency is euro, there is also no problem with card payments.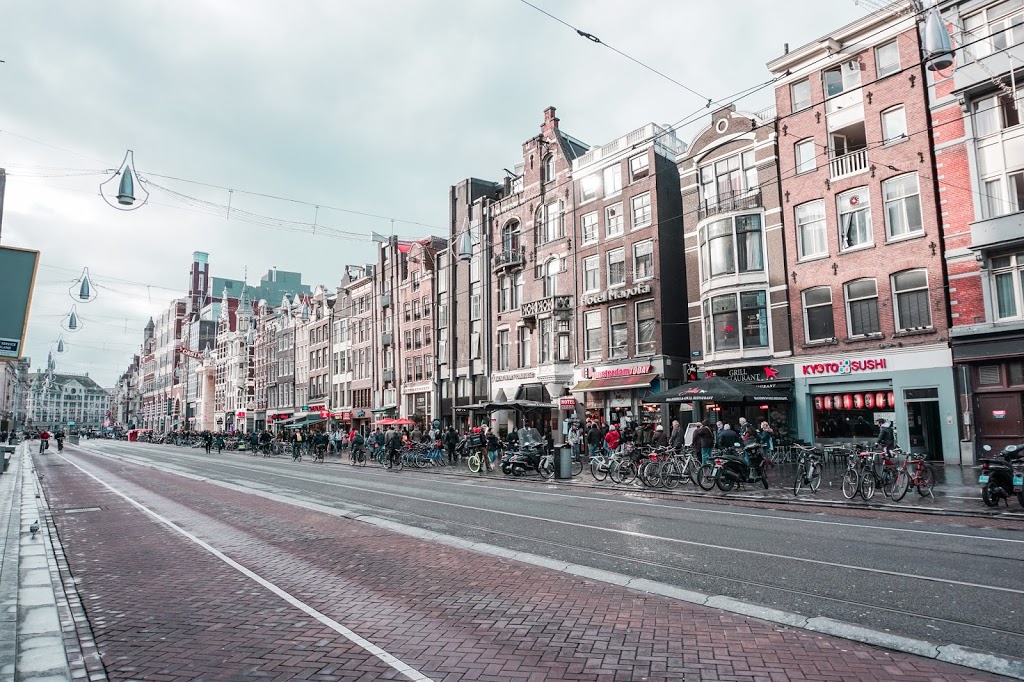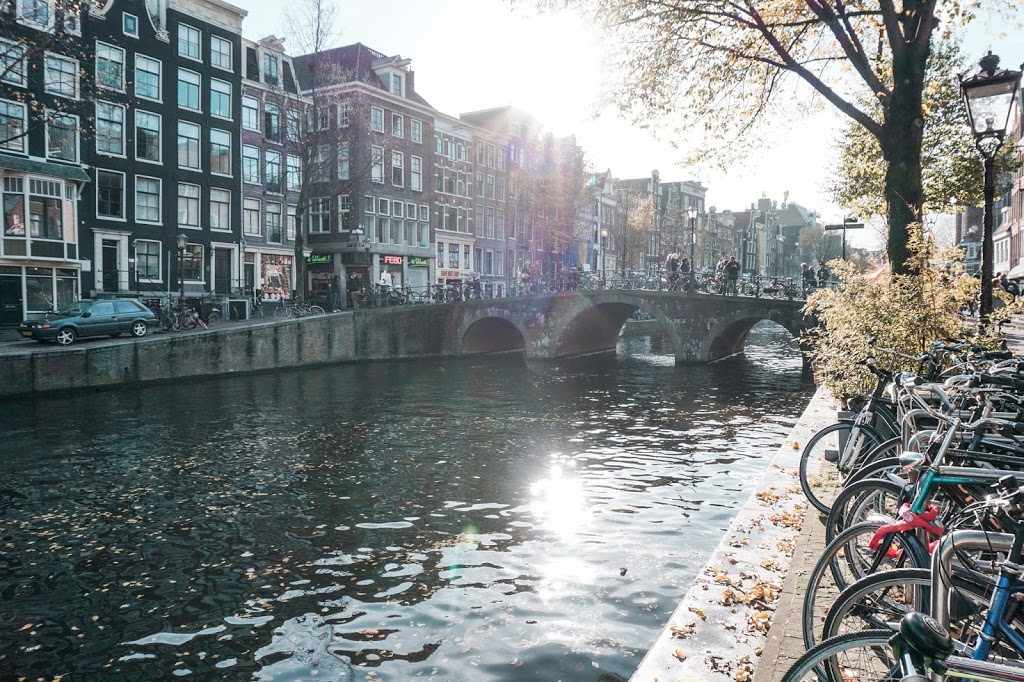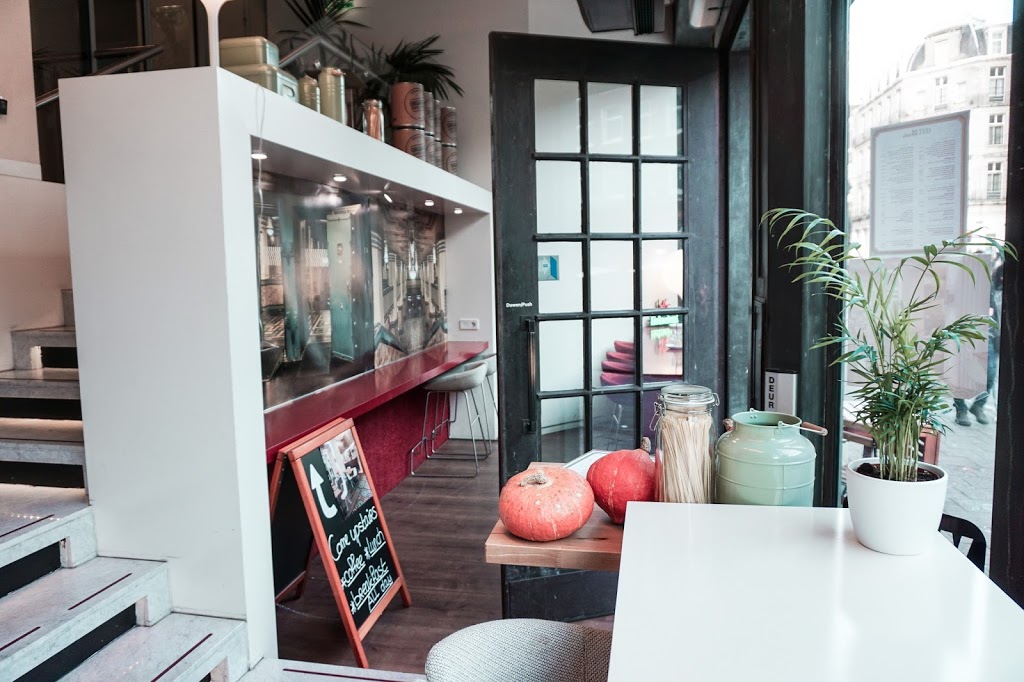 Cafe de Bazel – the perfect place for breakfast and coffee in Amsterdam
Cafe de Bazel was quite a random and surprising discovery.
Looking for a place for breakfast and morning coffee, we came across a place that looked inviting.
So we sat down by the table, with a view of the street.
At the same time, the weather outside completely broke down and it started raining cats and dogs, so we did not hurry with breakfast and event opted for a dessert. 
What surprised me the most – the café, which on the surface seemed to be tiny, was really a huge place and a part of the entire art gallery.
When entering the upper floor, you could find other tables, admire the photo exhibition and enter the museum nearby.
Our order: two coffees, freshly squeezed orange juice, breakfast toast with local cheese, gluten-free toast with salmon and two desserts (cakes).
Price: About 40 euros for the whole order. 
Location: Vijzelstraat 32, Amsterdam.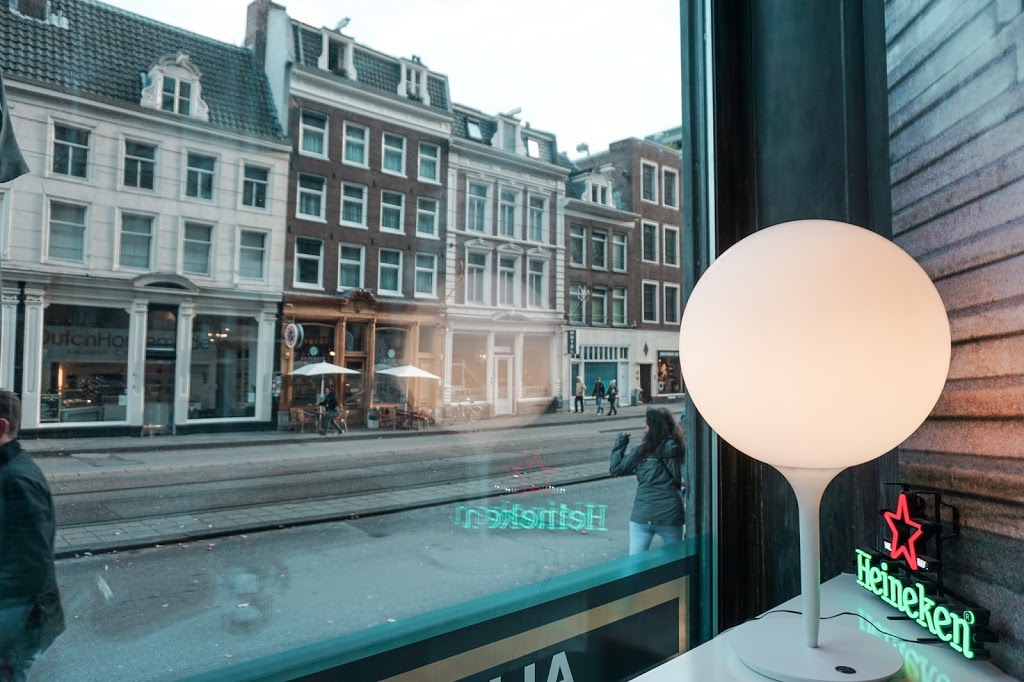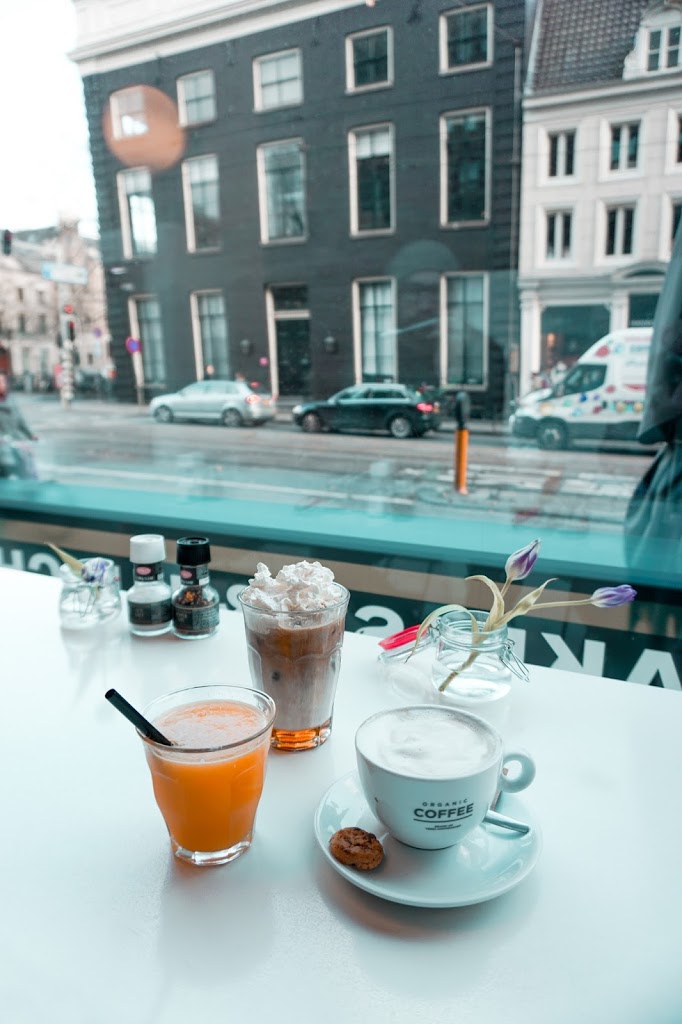 Cafe de Bazel with a view on the lovely buildings nearby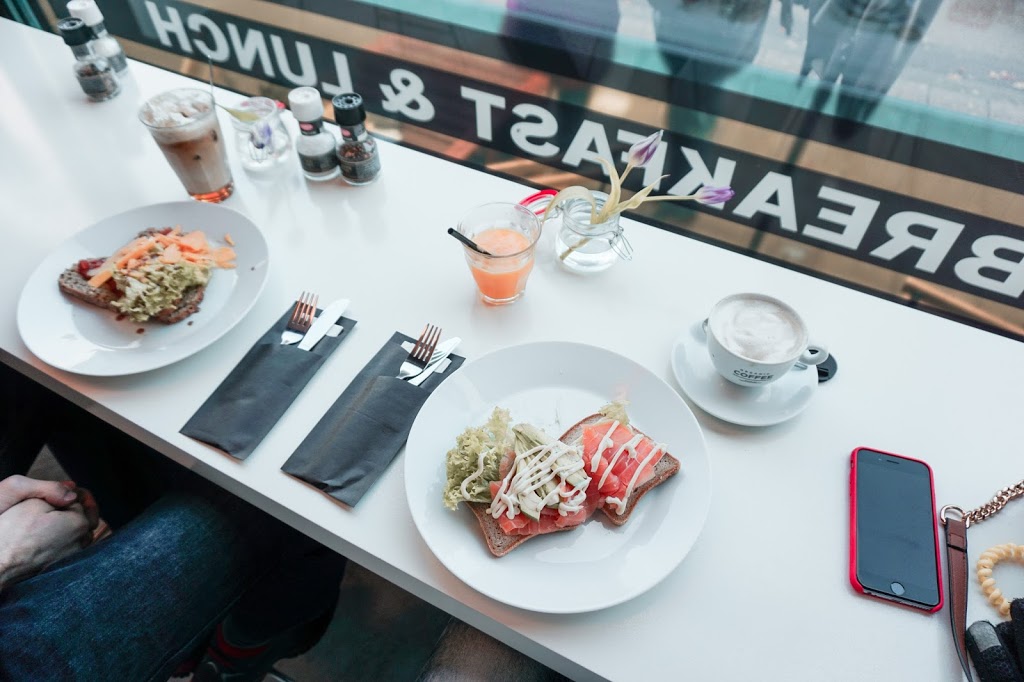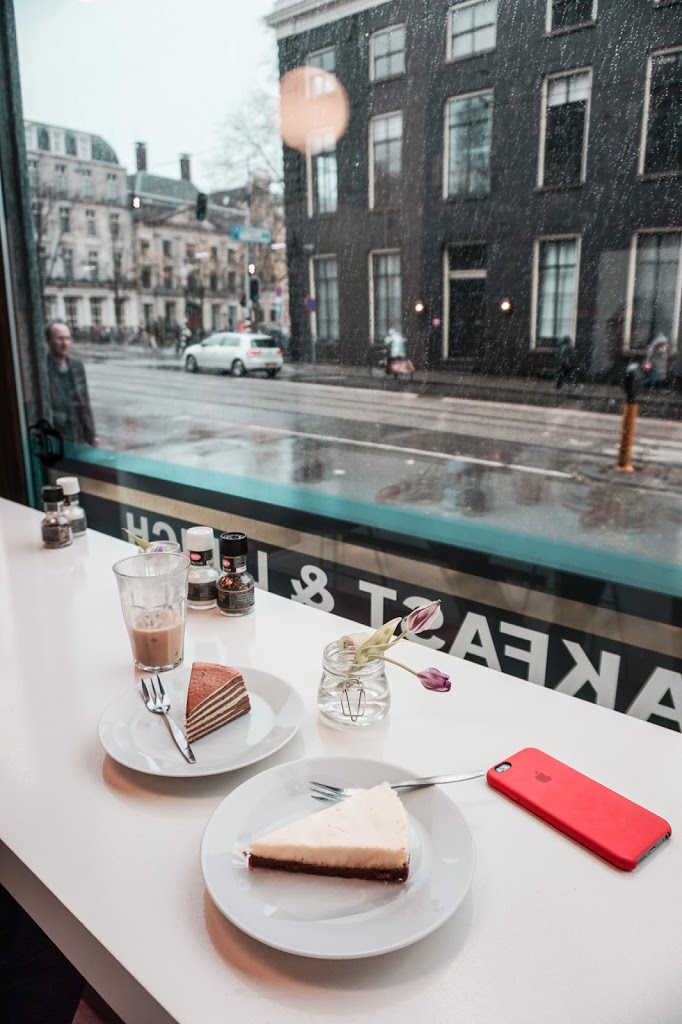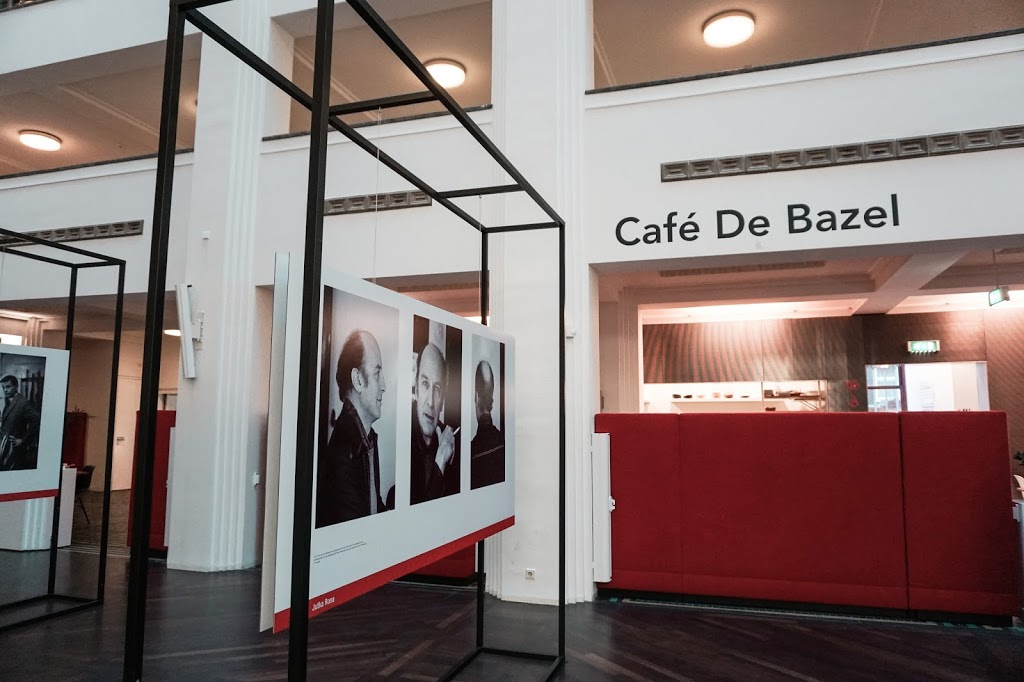 Beautiful interior of the cafe on the way to the museum

Jacketz – Amsterdam's baked potatoes
When we got a bit hungry, but we didn't necessarily want to order something in a restaurant,
Jacketz
was a great alternative – also because of the prices.
We had a choice of various kinds of baked potatoes with toppings and local ingredients.
I must admit that I was surprised by how good my dish was!
I sincerely recommend this place both for smaller and larger hunger.
Address
: Kinkerstraat 56, Amsterdam
Price:
for two drinks and two baked potatoes we paid about 20 euros (PLN 83)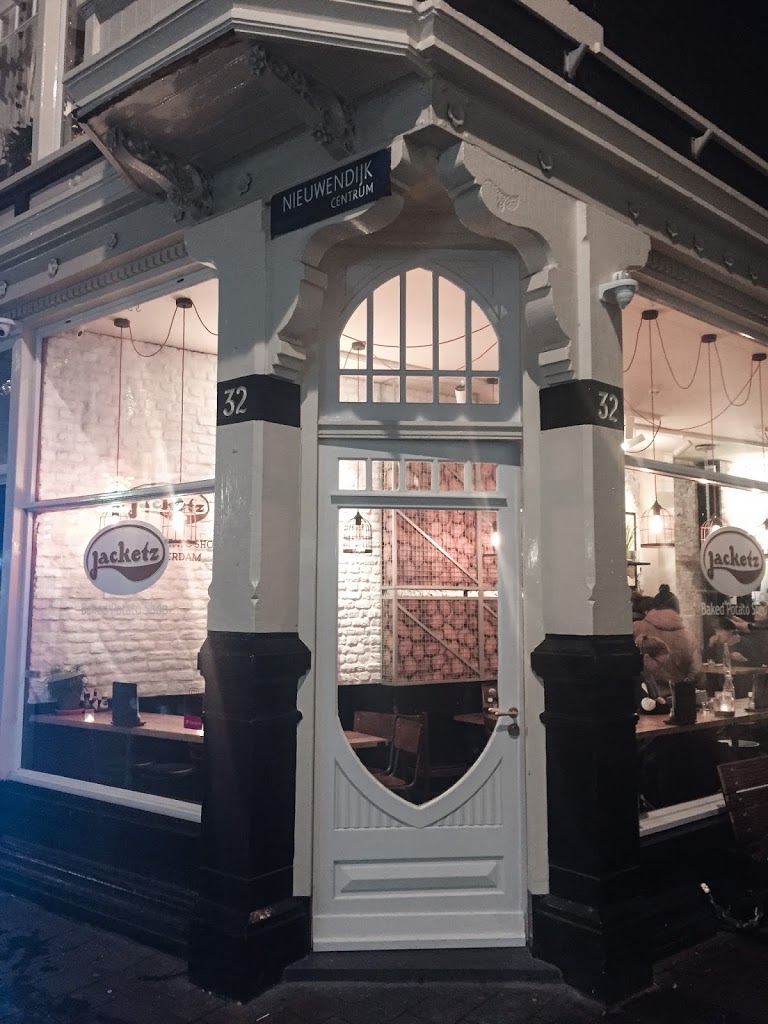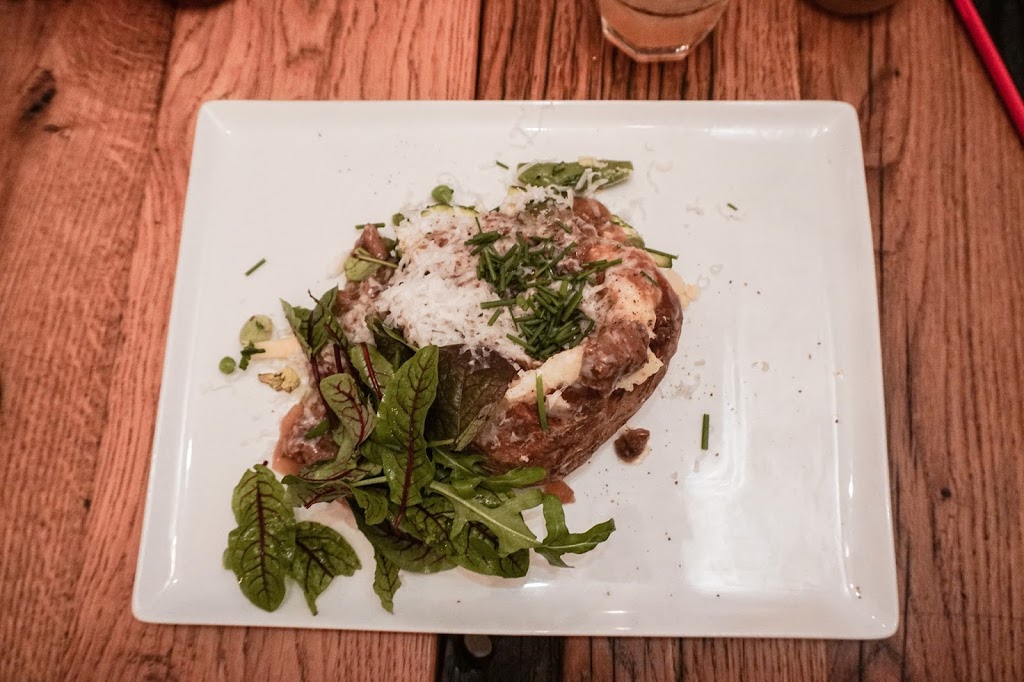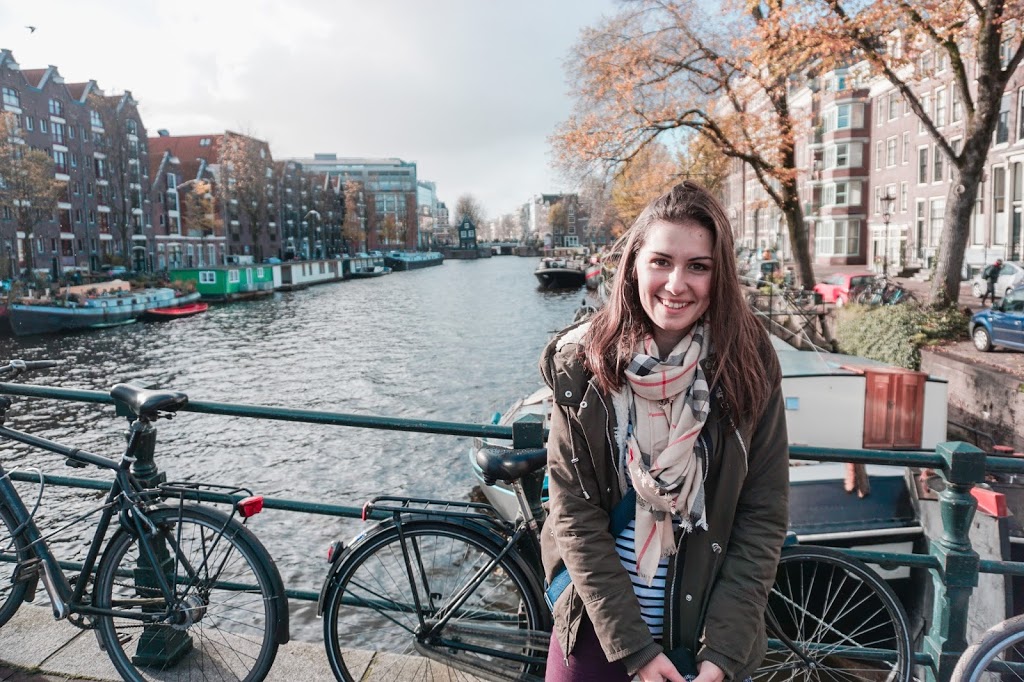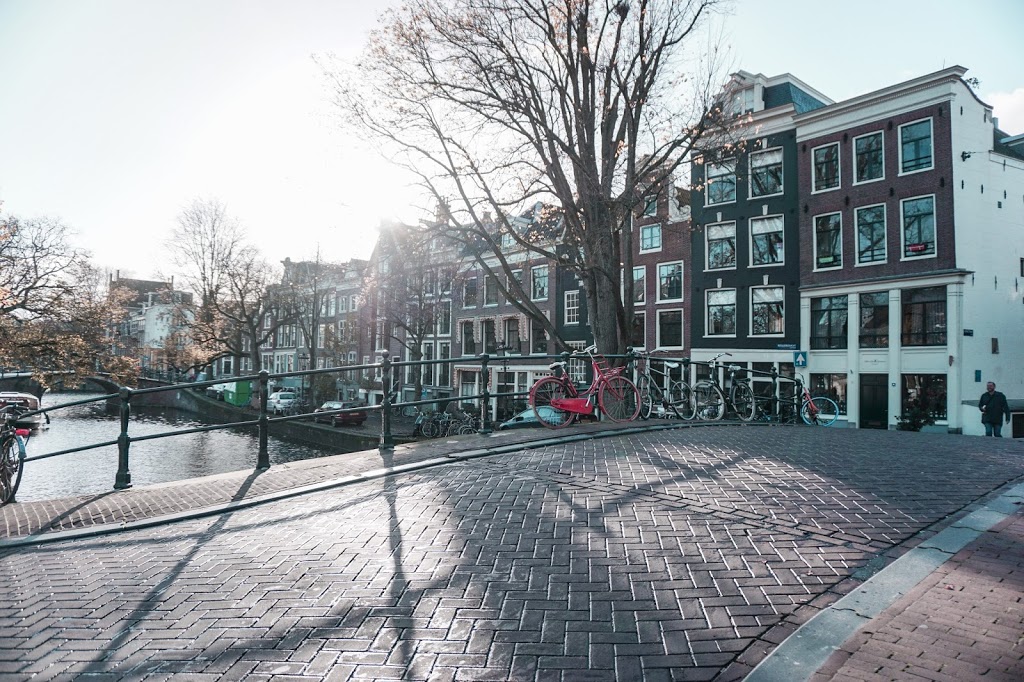 During our stay in Amsterdam we had both very sunny and completely rainy weather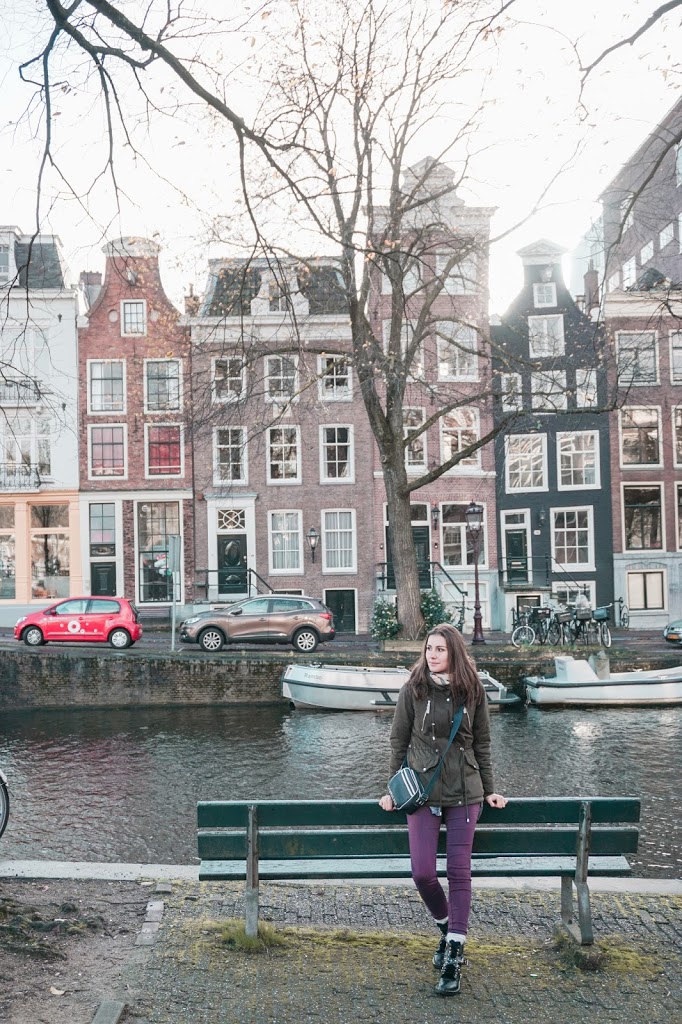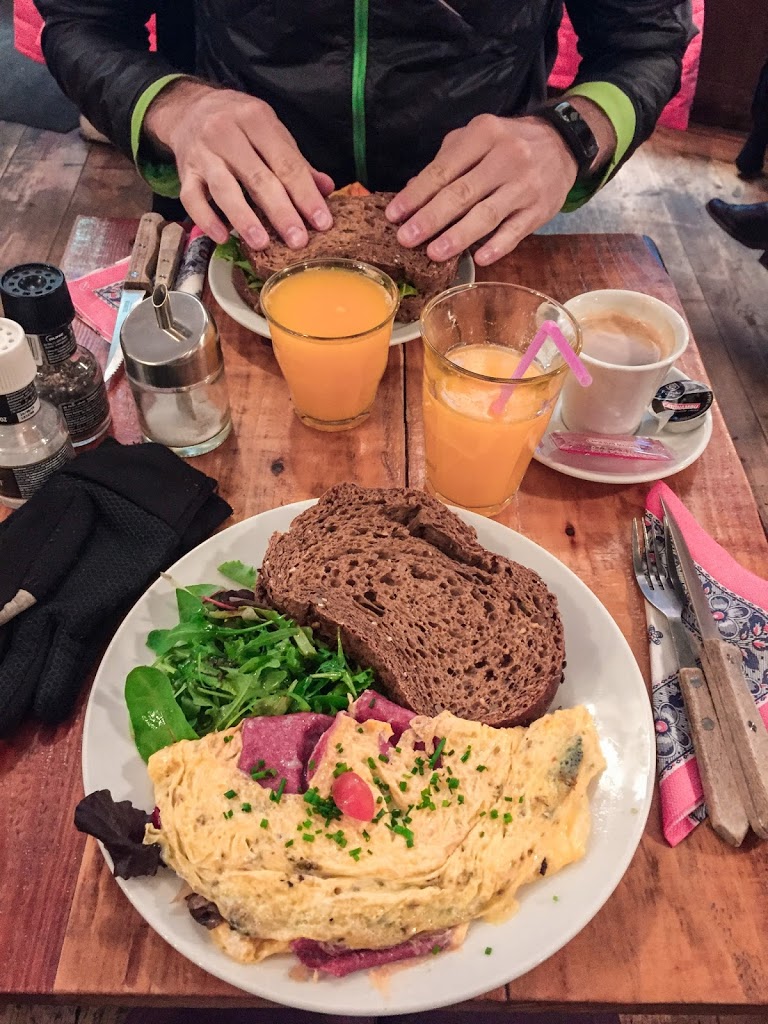 Omelegg in Amsterdam – breakfast of champions worth waiting in the queue
This time I recommend something that contradicts my original assumption about the queues. Strolling around the city looking for a nice place for breakfast, we came across a place called
Omelegg
, which we liked a lot from the outside. A really tiny restaurant, with a nice atmosphere inside and people eating omelettes. Everything would be perfect, if not for one snag in the form of a
huge queue of people waiting at the entrance to the restaurant!
Seeing this, I was ready to find another place right away, but I got convinced and in this way I've spent almost half an hour outside, waiting for our table. Was it worth it?
Definitely YES!
The breakfast was delicious, fresh and huge. Therefore, I wholeheartedly recommend going there in the morning (with an empty stomach!)  as well as for a brunch – it is best to book a table earlier though.
Address: Omelegg: Ferdinand Bolstraat 143, Amsterdam
Our order: "Italian Job" omelette, salmon sandwich ("healthy salmon"), two freshly squeezed orange juices and coffee
Price per order: around 25 euro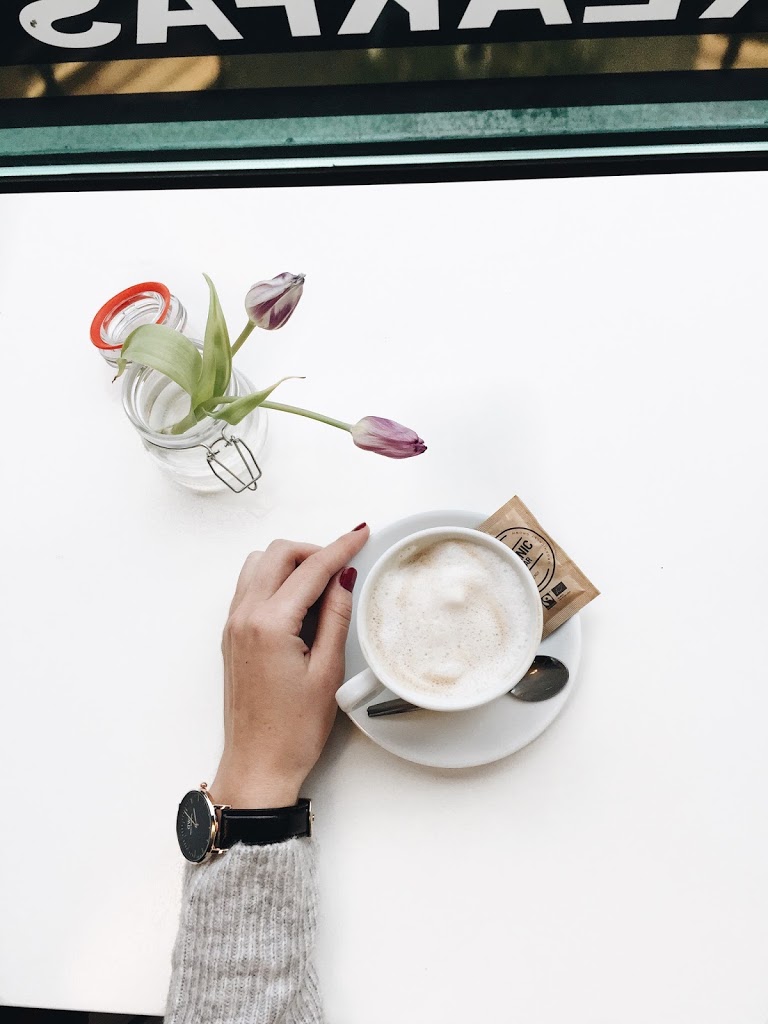 In Amsterdam you can spot cozy cafes at every corner. Lactose-free options are widely available too.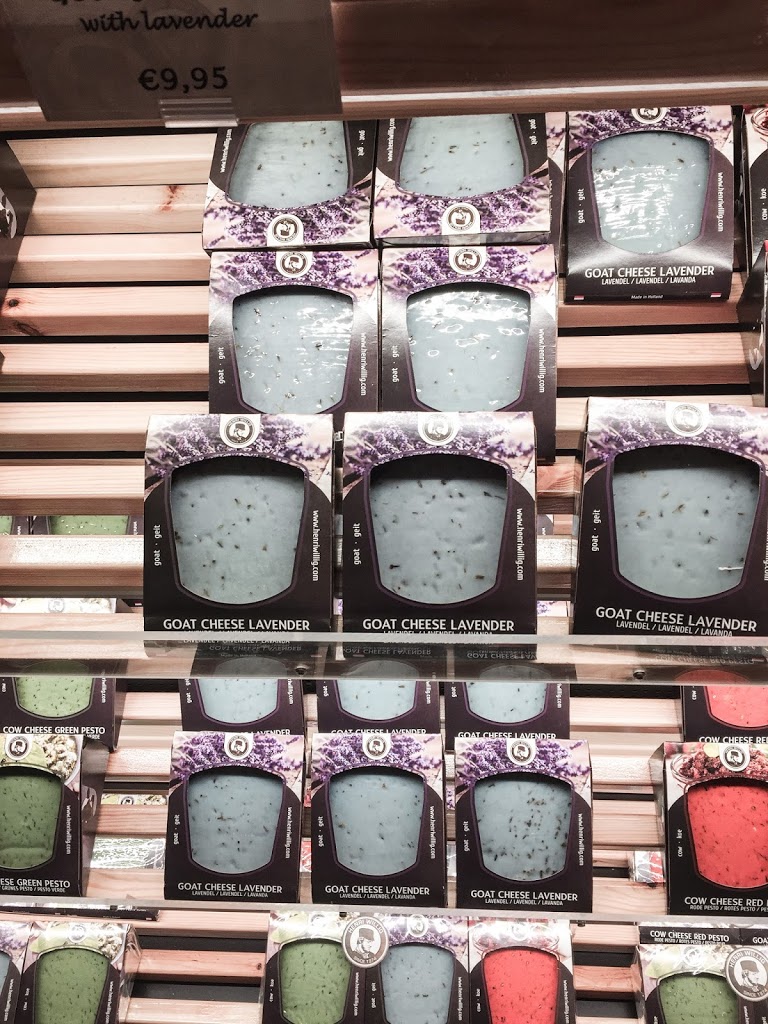 Dutch cheeses are also worth trying. In addition to traditional flavors, you can find various interesting combinations such as herbal, pesto, paprika and even lavender.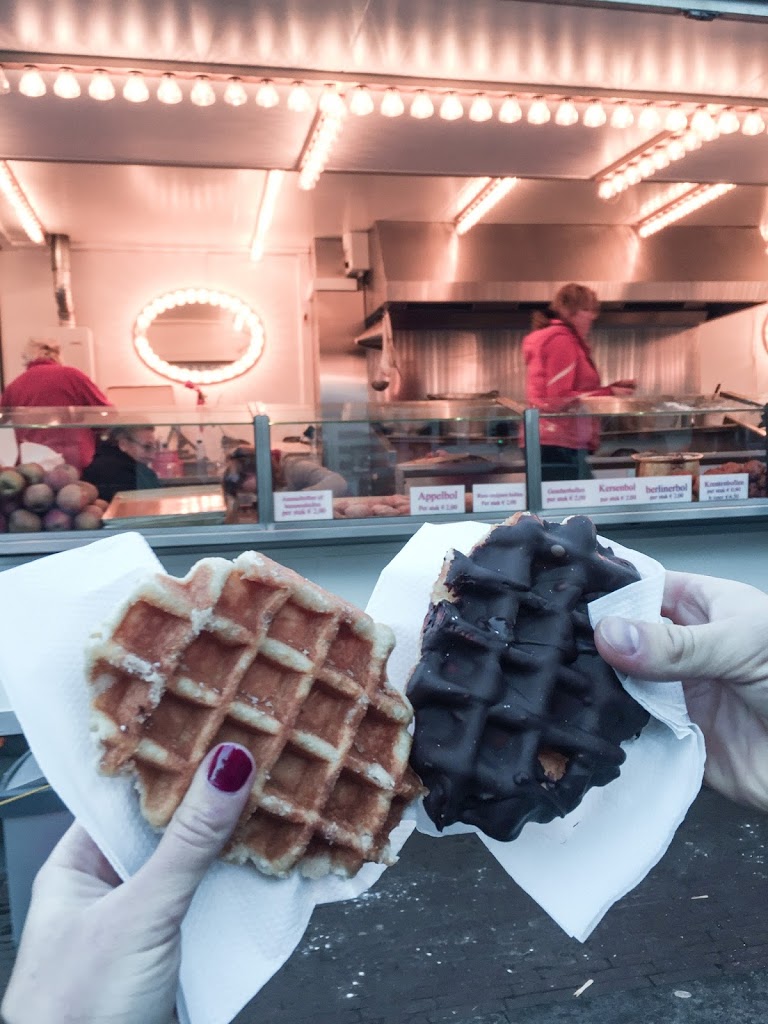 Different types of waffles are also a popular snack in Amsterdam. We bought ours near the museum (Rijksmuseum)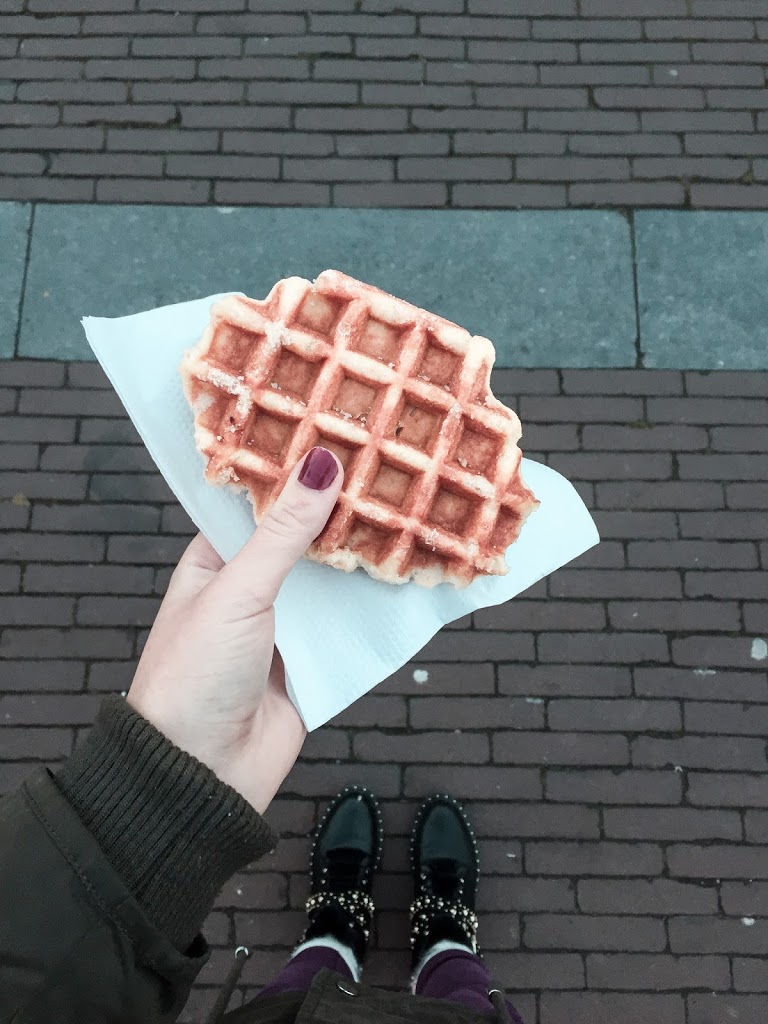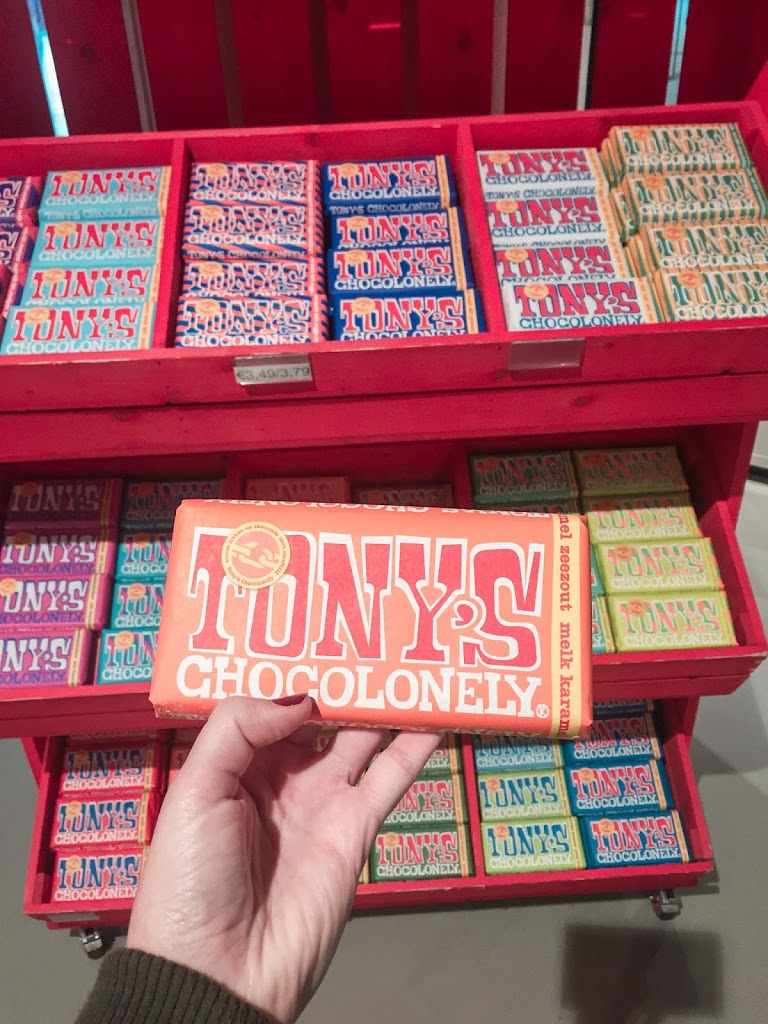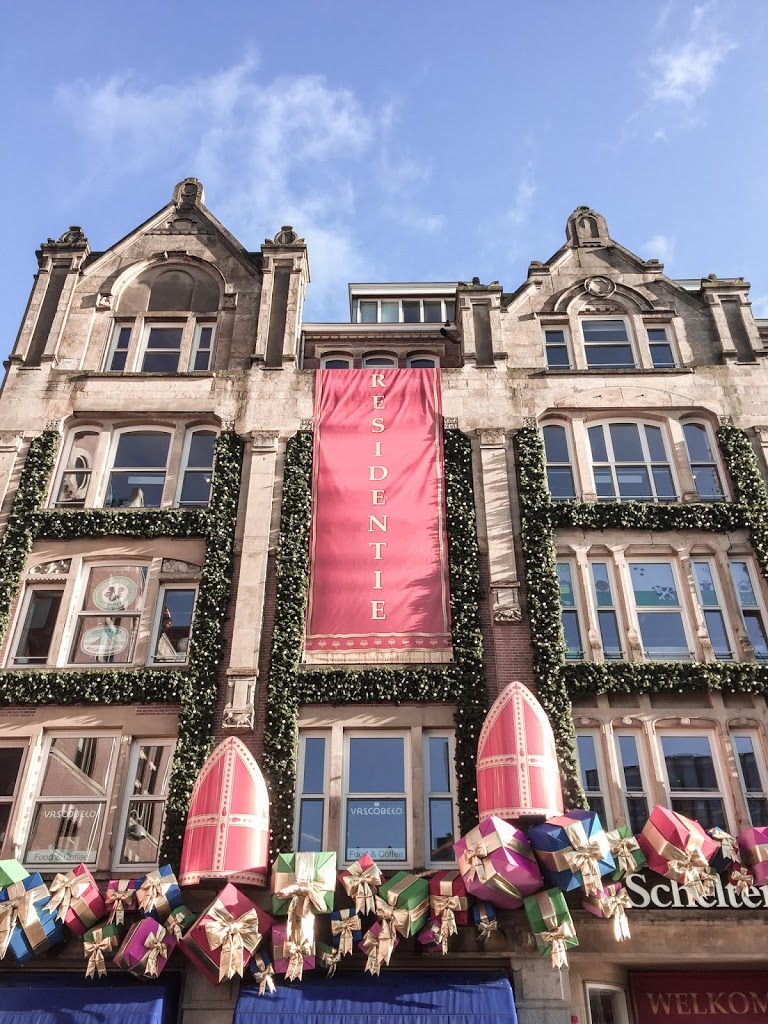 What are your favorite places to eat in Amsterdam? And if you have not been there yet – do you rather cook alone while traveling or mostly eat in the city?